10 RV and Camping Podcasts We Can't Download Fast Enough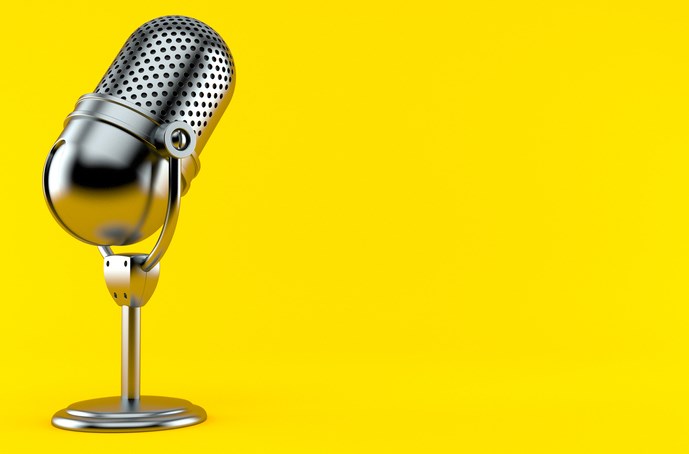 It wasn't too long ago that your options for road trip entertainment were limited to what was on the radio or what was on the cassette you bought at the gas station (or rented from the library). These days, however, the options are endless. Thanks to podcasts – perhaps the best invention to come out of 2004 – there are hundreds, if not thousands, of shows to enlighten and entertain you on your travels. The RV genre isn't huge yet (not like true crime or sports), but it is growing. Whether you want financing tips, funny stories or even heated debates about camping movies, here are 10 highly-rated RV and camping podcasts to download the next time you need something to keep you entertained or at the very least, awake.
1. The RV Atlas
The funny thing about this insanely popular podcast is that it was founded in 2014 by a husband and wife who had pretty much just learned the difference between a travel trailer and a motorhome. These days, however, Stephanie and Jeremy Puglisi can easily be considered experts. They've spent more than 1,000 nights in campgrounds up and down the East and West Coasts and almost everywhere in between. They're also the authors of "The Idiot's Guide to RVing." The Puglisis share their family's reviews of campgrounds, tips for camping with kids and more on this weekly podcast with more than 20,000 weekly downloads. Most of their episodes are around 25 minutes long, and they're highly rated on iTunes (a perfect 5-star rating from nearly 400 reviews).
2. Camp Kids Family Podcast
There are only 18 episodes of this fairly new addition on the camping podcast scene. Still, they're 18 quality listens. In addition to sometimes interviewing their kids about camping, the hosts bring on guests like the star from Animal Planet's hit series, "Finding Bigfoot." (Sorry, it's not Bigfoot, it's the finder). Episodes range from 20-60 minutes long and also discuss things like what it's like to attend an RV show for the first time and which gear is really worth the upgrading to. They also debate very important issues like the best classic camping movies. Camp Kids Family Podcast caters to everyone: tent, RV and even cabin campers.
3. Tom and Kris Camping Podcast
If you don't mind slightly older content (the most recent episode is from December, 2018), you should check out this podcast which likes to talk about how to make camping more affordable and sustainable. What sets Tom and Kris Camping Podcast apart is how creative they get with their content. They come up thought-provoking episodes like "5 Reasons You Need a Tent with Your RV" and "Should You Drive with Your RV Refrigerator On?" Tom and Kris even recruited their daughter to do "A Rookie's Guide to Festival Camping." Each episode is around 30 minutes long, and there are currently 49 episodes.
4. RV Miles Podcast
Now on its 107th episode, RV Miles Podcast has plenty of past episodes to keep you busy on a long driving day. With 60,000 monthly listeners, it's one of the most popular RV podcasts. One reviewer writes how every time he listens to an episode about a destination he feels like he's taken the same trip with RV Miles' hosts, Jason and Abby Epperson, and their three young boys. Episodes, which are usually an hour long, are released weekly and include everything from fun facts and brain teasers to entertaining husband and wife banter and important product reviews. The most recent episode includes Jason's thoughts on a certain surge protector.
5. The RV Podcast
"The RV lifestyle is not as idyllic as you may dream it is," reads the description of the most recent episode from The RV Podcast. Hosts Mike and Jennifer Wendland are brutally honest whether they're talking about common camping frustrations, RV financing or the concept of traveling with a bucket list. Their podcast has a whopping 378 reviews on iTunes and an impressive average 4.6-star rating. New episodes – which are also usually around an hour – come out on Wednesdays. (The Wendlands also have a popular YouTube channel RV Lifestyles.)
6. The RV Entrepreneur with Heath Padgett
Heath Padgett created this podcast for anyone and everyone looking to downsize and work from the road. In the past few years he's produced nearly 200 episodes (ranging from 6-70 minutes long). Most feature the stories of successful small business owners and digital nomads living the RV life full time. In episode 31, he even interviews Jeremy and Stephanie from the RV Atlas podcast and asks them what it was like to write their book on RVing. The RV Entrepreneur with Heath Padgett has an average 5-star rating from nearly 400 reviews.
7. RV Navigator
After listening to just one of Ken and Martha's 172 episodes you'll feel like you're old friends with the couple. Together, they have nearly 50 years of camping experience. Martha jokes that they started with their honeymoon – a canoe trip in Minnesota in 1972 – and haven't stopped since. In 2005 they became some of the first camping podcasters on the scene when they launched RV Navigator. Episodes are anywhere from 35 minutes to just over an hour long and they're released bi-monthly. Recent topics addressed include RV servicing, RV generators and what it's like to camp in our nation's chaotic capital.
8. Living the RV Dream
Disclaimer: the intro song is a bit cheesy. But once you get past that, episodes of Living the RV Dream are very addictive (it might be the host's Spanish accent) and definitely descriptive. Robert Morales not only paints a picture of the national parks he sees and the history that occurred there but also lets you taste the craft beer he drinks to wash down a slightly dry bison burger in Jackson Hole. Most of the 111 episodes are short, about 10-20 minutes long, and recap where Robert camped as well as feature technology product reviews.
9. RV Small Talk
What's neat about RV Small Talk is that it offers the perspective of an RV dealer. That's because this relatively new podcast is produced by Princess Craft, an RV dealership in Texas. As its name suggests, RV Small Talk normally sticks to talking about truck campers and lightweight trailers. Recent episodes have discussed new releases from RV manufacturers, how to get a fair trade-in value and even all the different ways to chase squirrels. There are currently 16 episodes and most are around an hour long.
10. Happy Camper Radio
Since 2015 Skip Huber has been sharing his camping (and other) experiences with Happy Camper Radio listeners who tune in for his weekly podcast about camping. His audience doesn't just include RVers so expect topics to range from when should you replace your sleeping bag to grilling with charcoal vs. gas and even what to do if you lose your keys. Huber's advice is practical and his anecdotes are doled out with a sense of humor. Each episode is around 30 minutes. He even encourages listeners to call in with their own questions which he'll hopefully answer in a future episode. Call (404) 537-CAMP.
---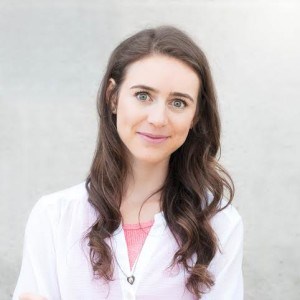 Katie Jackson is a writer and media specialist based in Montana's Big Sky Country. Living and working everywhere from New York to Nicaragua, Katie is no stranger to adventure. When she's not traveling the world (or writing about it!) she's busy chasing after a Leonberger named Zeus. Follow Katie's travels on Instagram @katietalkstravel.

---