10 Instant Pot Recipes To Try On Your Next Camping Trip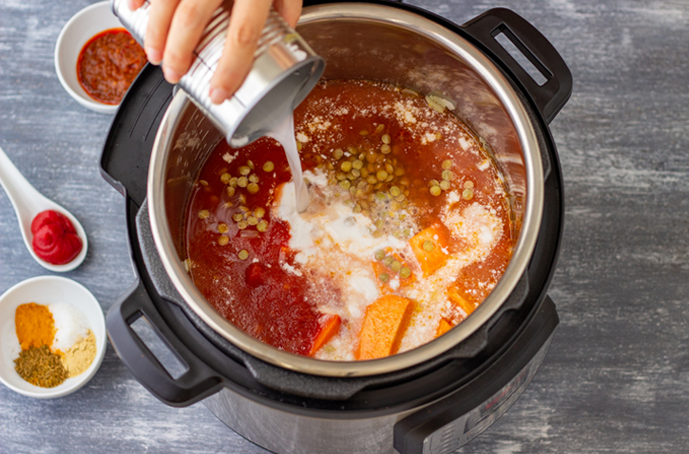 Looking for an easy way to make some tasting camping recipes? Look no further than your Instant Pot. Likely your electric pressure cooker has been a lifesaver at home, but why not let it bring you the same peace and ease of mind when camping too?
You don't need to spend hours prepping meals for camping, or spend hours cooking while you're supposed to be enjoying yourself. Instead, turn to the below recipes that will make meals a piece of cake (but not literally).
Best Instant Pot Camping Recipes
Tips Before You Go
If you don't have an electric pressure cooker yet, here is one of our favorites. This Instant Pot comes complete with a number of different features. First, you have the option of either a 3 quart, 6 quart, or 9 quart size depending upon how many people you plan to cook for. Second, this instant pot is more than meets the eye. It is a pressure cooker, rice cooker, steamer, yogurt maker, slow cooker, and more in just one pot. And it comes complete with 14 different programs, which means you can cook a variety of foods — from beans to dessert — with just the touch of a button. Most importantly, this instant pot is easy to clean and is dishwasher safe for when you're back home.
Now that you've got your Instant Pot in hand, there are some things to do before taking it camping with you.
Make sure your campsite has electricity or that your RV outlets work
Prep your ingredients before you go. This way you can just throw everything in.
Chop your ingredients before you go. Then you don't have to deal with less-than-ideal cutting surfaces.
Store all your ingredients in a cooler or plastic bin. This makes it easy and organized when it comes time to cook.
Clean the Instant Pot before you go.
Bring cleaning supplies with you so you can use it multiple times while camping.
10 Instant Pot Camping Recipes
You are officially ready to put your instant pot to good use and try out some fabulous recipes that you'll find yourself coming back to multiple times.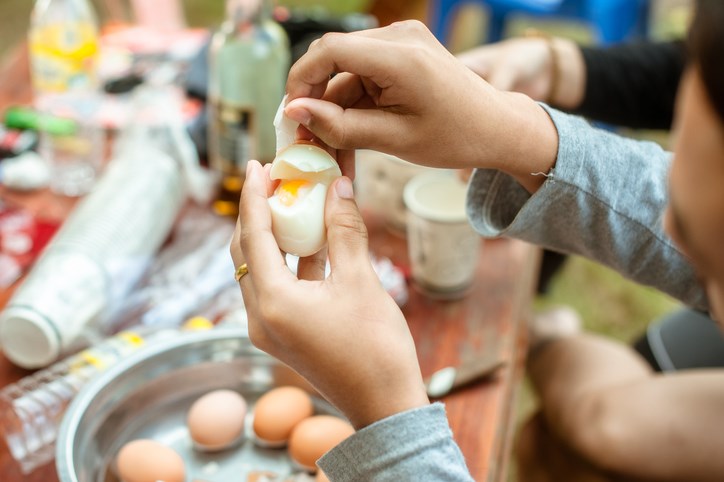 1. Hard-Boiled Eggs
Let's start with the basics. Hard boiled eggs are great on their own while camping, or an addition to a number of different dishes. Cooking them the right way can be tricky, but not when you have an instant pot.
What you need:
8 to 12 uncooked eggs
1cup water
What to do:
Put inner pot into the Instant Pot
Put metal rack or steamer basket into the pot
Put 8-12 eggs in the pot with 1 cup of water
Close, lock, and seal the lid
Press manual button and set for 5 minutes
When timer goes off, open and carefully remove eggs
Put eggs in a bowl of ice water until cooled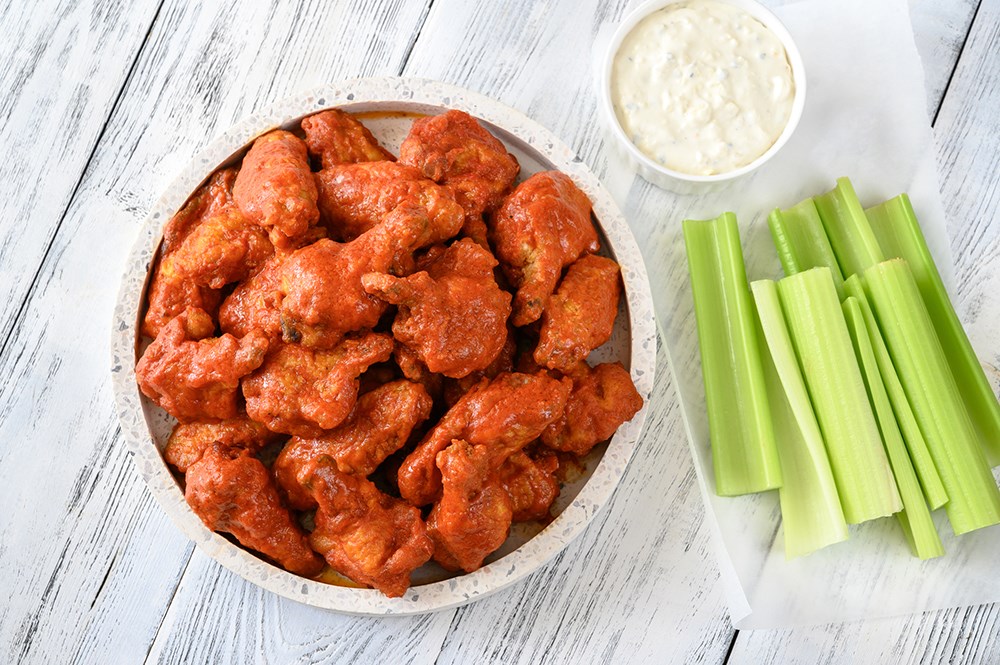 2. Hot Wings
Hot wings are always a winner — whether at home or camping. And they can be easy and more healthy when you've got the help of an instant pot.
What you need:
(1) 2-4 lb bag frozen chicken wings
1 tsp salt
1 tsp pepper
1 cup buffalo wing sauce, divided
Water
What to do:
 Sprinkle the frozen chicken wings with salt and pepper
Pour water into pressure cooker liner and place the trivet inside. Put the chicken wings on top of the trivet
Close the pressure cooker and set the value to sealing. Set the pressure cooker to manual or pressure cook on high for 12 to 15 minutes depending on the amount of wings.
When cycle is complete, set the valve to quick release
Preheat the oven broiler
Remove chicken wings from the pressure cooker and toss with 1/2 cup buffalo wing sauce
Line a baking sheet with aluminum foil and spray with non-stick cooking spray
Arrange sauced chicken wings in a single layer. Place under broiler and cook until the skin is crisp, turning once
Remove chicken wings from the oven and toss with remaining 1/2 cup buffalo sauce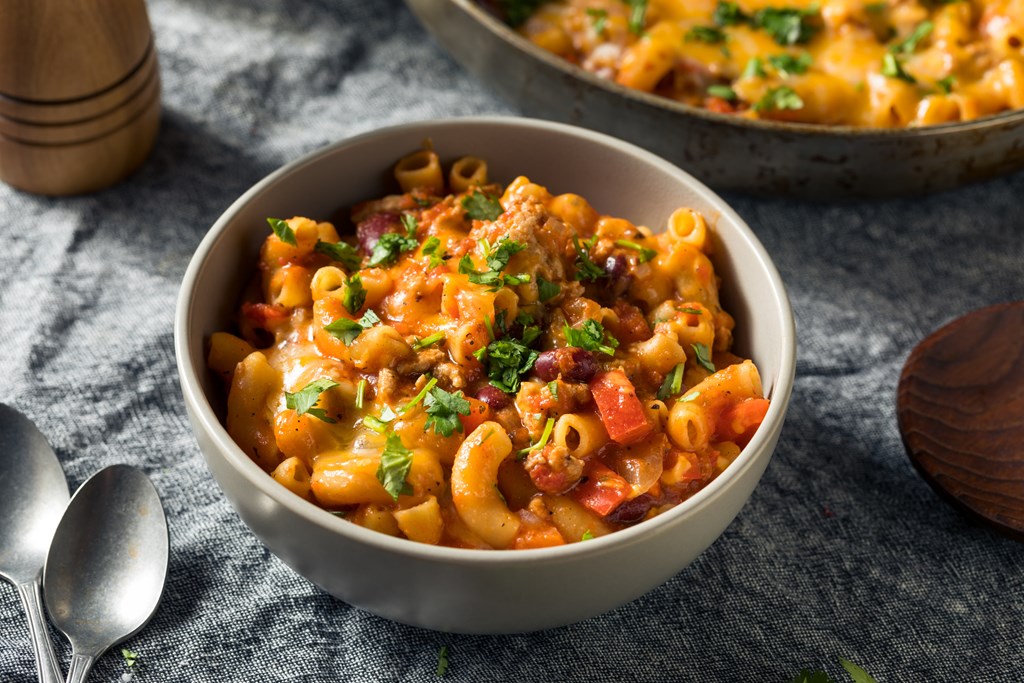 3. Cheeseburger Pasta
No one hates eating pasta. And kids love it even more when that pasta is mixed with their other favorite food: cheeseburgers. Bring a new twist to your pasta dishes with this instant pot recipe.
What you need:
1 onion, diced
8 oz sliced mushrooms
2 T minced garlic
2 lbs ground beef
16 oz quick cook pasta
Salt and pepper to taste
¼ tsp salt
(2) 4-oz packages Velveeta cheese
2 cups Colby Jack cheese, shredded
4 oz cream cheese
4 cups beef broth
2 T worcestershire sauce
2 T ketchup
1 T hot sauce
4 T unsalted butter
What to do:
 Turn on instant pot to saute function and add olive oil to pot
Put in onions and mushrooms and cook for 3 minutes
Add garlic, cook for 30 seconds then add beef
Add salt and pepper to taste, cooking until no longer pink
Add beef broth, worcestershire sauce, ketchup, pasta, cream cheese, and hot sauce. Close and seal the lid. Cook on high pressure for 4 minutes, then do a quick release (in short bursts)
Add Velveeta cheese, Colby jack cheese, and butter, then stir until melted and combined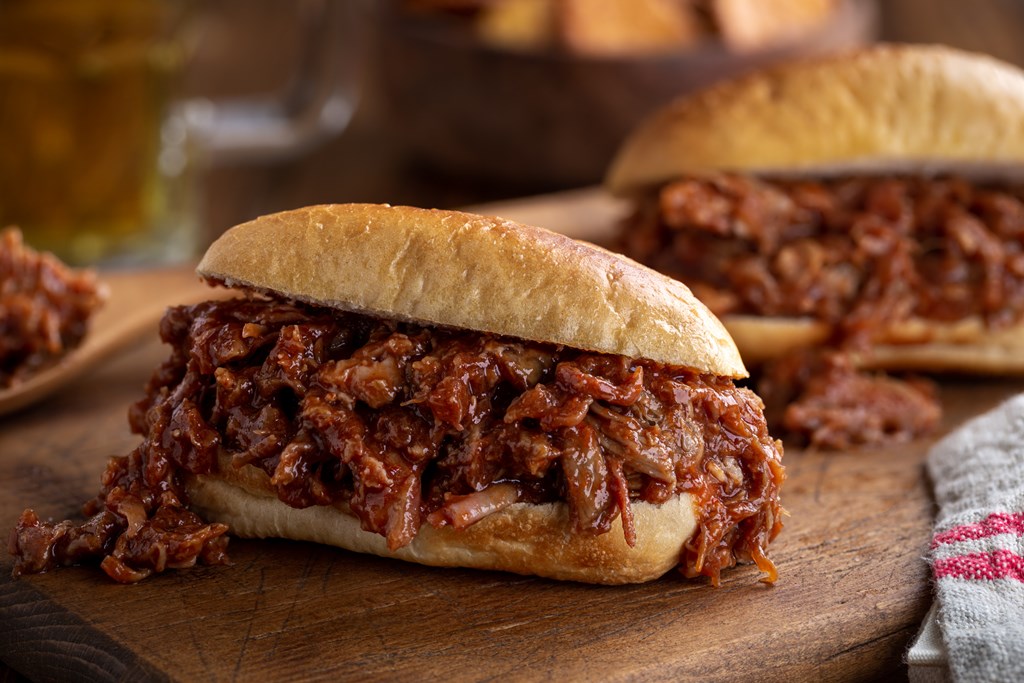 4. Pulled Pork Sandwiches
On a summer day, few things taste better than a pulled pork sandwich. This is even more true when you're enjoying a summer day camping. You don't have to spend the day in a hot kitchen cooking them up when you've got an Instant Pot to help.
What you need:
6 lb pork shoulder butt
6 cups apple cider
1 T paprika
1 T cumin
2 T minced garlic
2 tsp salt
1 ½ cup white onion, sliced into rounds
8 sesame seed buns
2 cups barbecue sauce
What to do:
Set instant pot to saute mode and sear the shoulder butt on all sides. Turn off saute mode
Add in apple cider to just under the fill line
Top with garlic, cumin, paprika, and salt
Push onions all around pork shoulder butt into the juice
Close instant pot and turn valve to seal. Set to high pressure for 2 hours. Once the instant pot stops counting, quick release pressure
Shred off as much of the pork off the butt as you can into the juices
Close the lid and turn valve to seal and set to high pressure for another hour
Once the pot stops counting, quick release the pressure
Serve on buns with barbecue sauce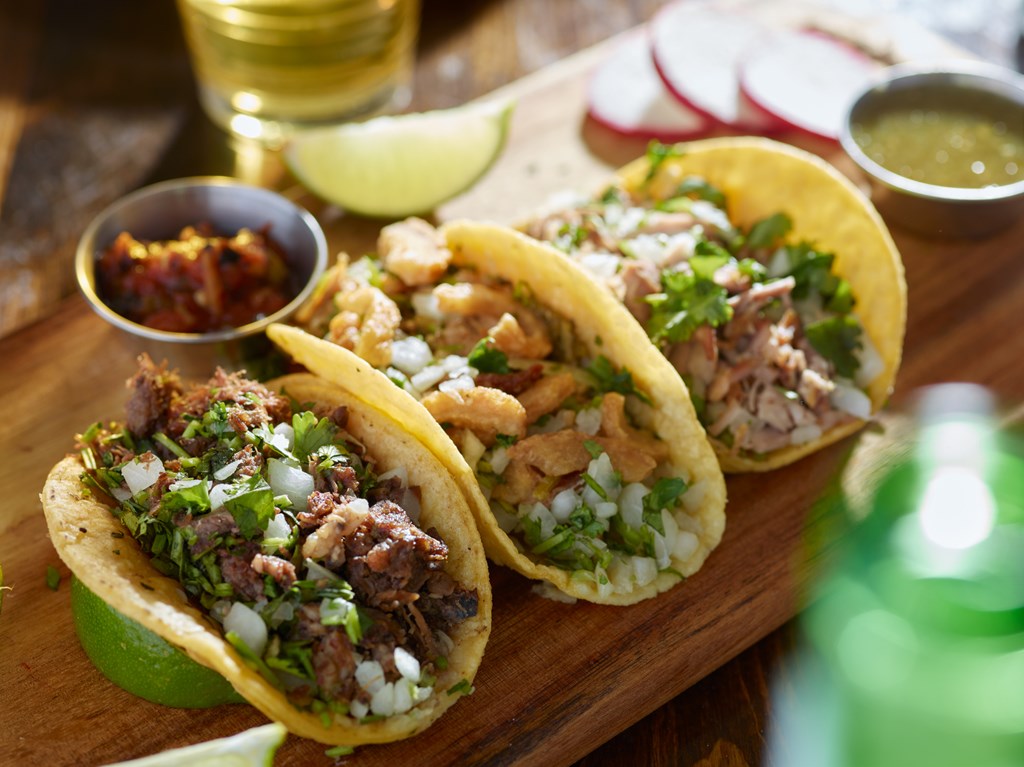 5. Barbacoa Street Tacos
Street tacos in an instant pot? Yes, you read that right. Make these tacos like they are authentic street tacos when in reality, you made them in your instant pot.
What you need:
3 lbs beef chuck roast
2 limes, thinly sliced
1 bunch chopped cilantro
1 T cumin
2 cups beef broth
1 large onion sliced into thin rounds
6 cloves garlic, minced
1 large red onion, diced
3 chipotle peppers in adobo sauce
16 tortillas
1 tsp black pepper
1 tsp salt
What to do:
Add beef chuck roast, beef broth, onion slices, and garlic to instant pot
Add half the chopped cilantro, chipotle peppers, cumin, sea salt, and black pepper
 Set instant pot on manual mode in high pressure
Increase the cook time to 1 hour
When barbacoa is done cooking, allow pressure to release naturally until all pressure has dissipated
Serve barbacoa on tortillas with lime slices, chopped cilantro, red onion, and other desired taco toppings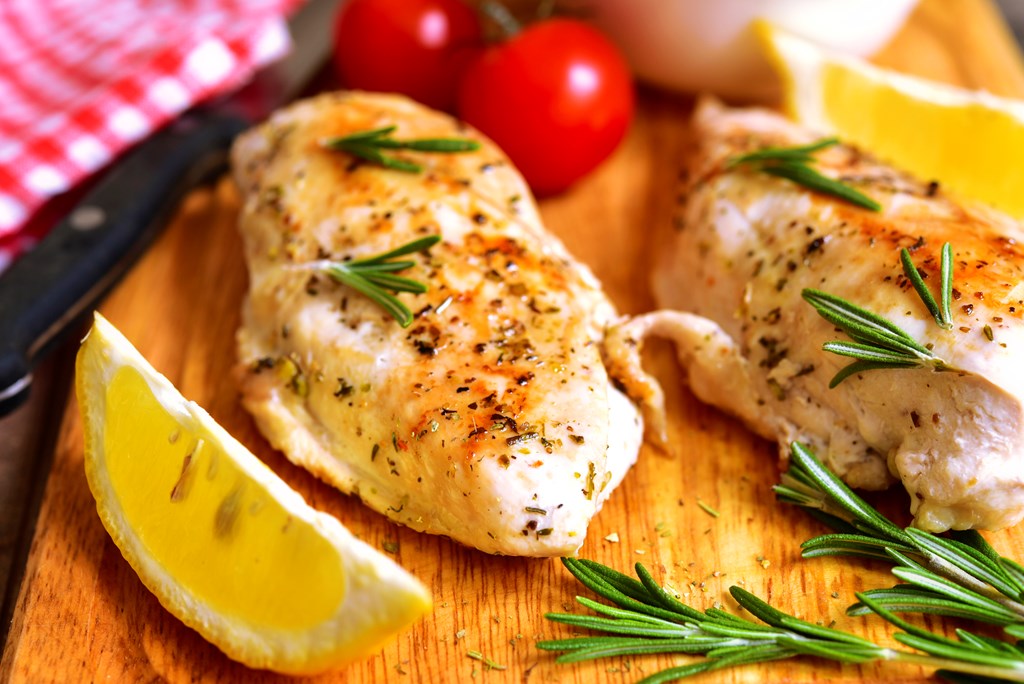 6. Garlic Herb Chicken Breast
This recipe makes for the perfect dinner that will let you have fun camping but still have a great meal at the end of the day. Instant pot to the rescue!
What you need:
1 lb boneless chicken breasts or chicken thighs
½ tsp pepper
½ tsp onion powder
½ tsp thyme
½ tsp basil
½ tsp paprika
1 tsp garlic powder
1 tsp salt
¾ cup water
What to do:
Mix dry ingredients together and rub over chicken
Place steamer rack inside instant pot and place chicken on top of rack
Cover, cooking on poultry setting or high pressure for 10 minutes
Quick release pressure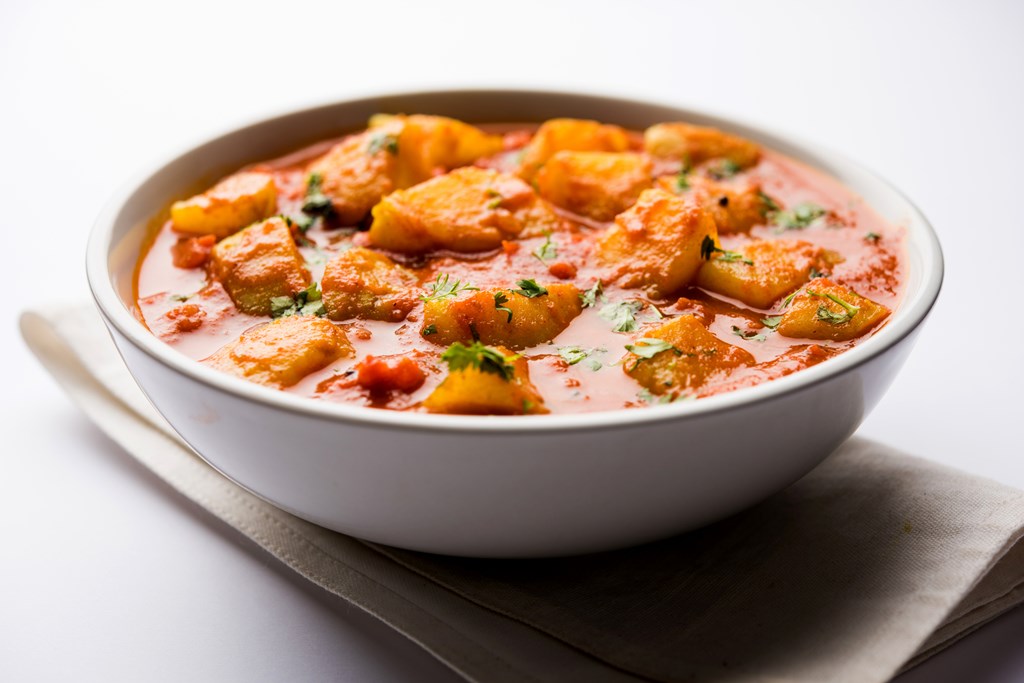 7. Black Bean Sweet Potato Quinoa Chicken Chili
It seems impossible to take a camping trip without having chili at some point. And this isn't just any chili, it is a tasty chili that also happens to be healthy! It's easy to cook too, thanks to your instant pot.
What you need:
1 T olive oil
1 sweet potato, peeled and diced
1 large onion, diced
4 cloves garlic, minced
2 T chili powder
½ tsp ground chipotle pepper
½ tsp ground cumin
¼ tsp salt
3 cups chicken broth or vegetable stock
(1) 15-oz can black beans, rinsed
(1) 14.5-oz can diced tomatoes
½ cup quinoa
2 large boneless skinless chicken breast, uncooked and diced
1 T lime juice
Avocado, cilantro, sour cream, cheese optional
What to do:
Select saute setting and add oil to the instant pot
When oil is hot, add sweet potato and onion and cook until onion is softened, about 5 minutes
Add the garlic and cook 1 minute more
Stir in chili powder, chipotle, cumin, and salt
Add chicken broth, black beans, tomatoes, quinoa, and chicken and stir to combine
Lock lid in place, select High Pressure setting and cook for 4 minutes
When timer beeps, turn off instant pot, wait 5 minutes, then do a quick pressure release
Stir in lime juice and add salt as needed
Let chili rest unplugged for several minutes, uncovered
Garnish with optional toppings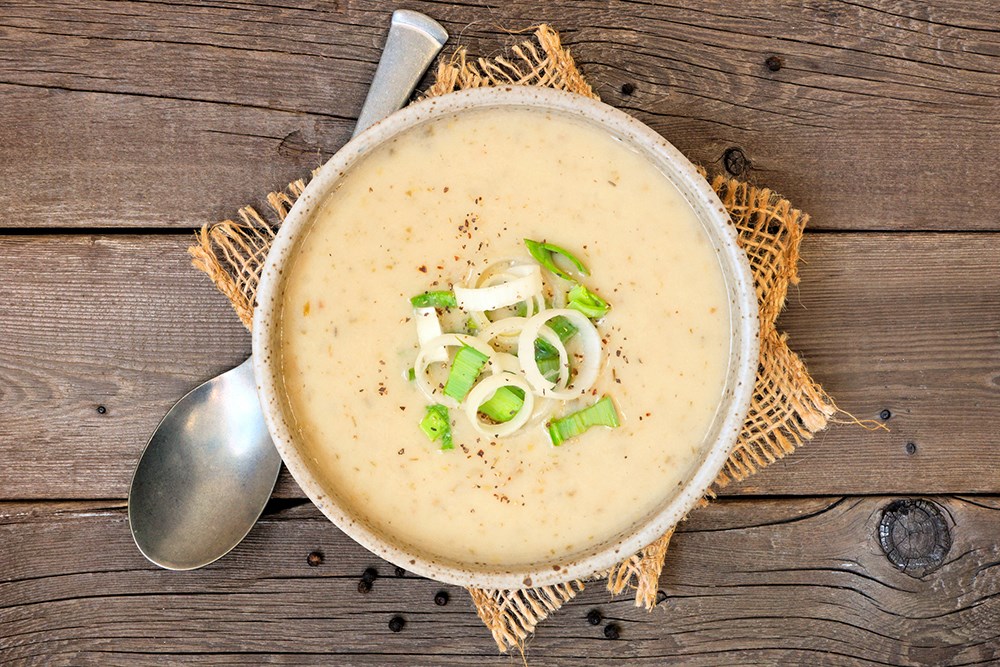 8. Cheesy Cauliflower Potato Soup
Soups are always a great camping option that keep bellies warm and full, not to mention easy to make when you've got an instant pot to help you out.
What you need:
1 lb potatoes, yellow or white, cored and peeled and cut into 2-inch chunks
1 medium head of cauliflower, chopped into several large chunks
½ lb bacon, chopped
4 cloves garlic, chopped
4 cups chicken broth
1 cup whole milk
½ tsp pepper
1 ½ cup grated cheddar cheese
What to do:
Set instant pot to saute setting
Prep and add in bacon and garlic, cooking for about four minutes or until bacon is slightly browned
Add in peeled potatoes, chopped cauliflower and chicken stock
Place lid on a push vent to seal
Press "manual" button and cook for 10 minutes on high pressure. Turn put off
Natural release for 10 minutes then quick release until pressure is totally released
Remove the instant pot lid and add in milk and 1 ¼ cup of cheese
Mash potatoes and cauliflower with potato masher or immersion blender until desired consistency has been reached
Serve with remaining cheese shreds as desired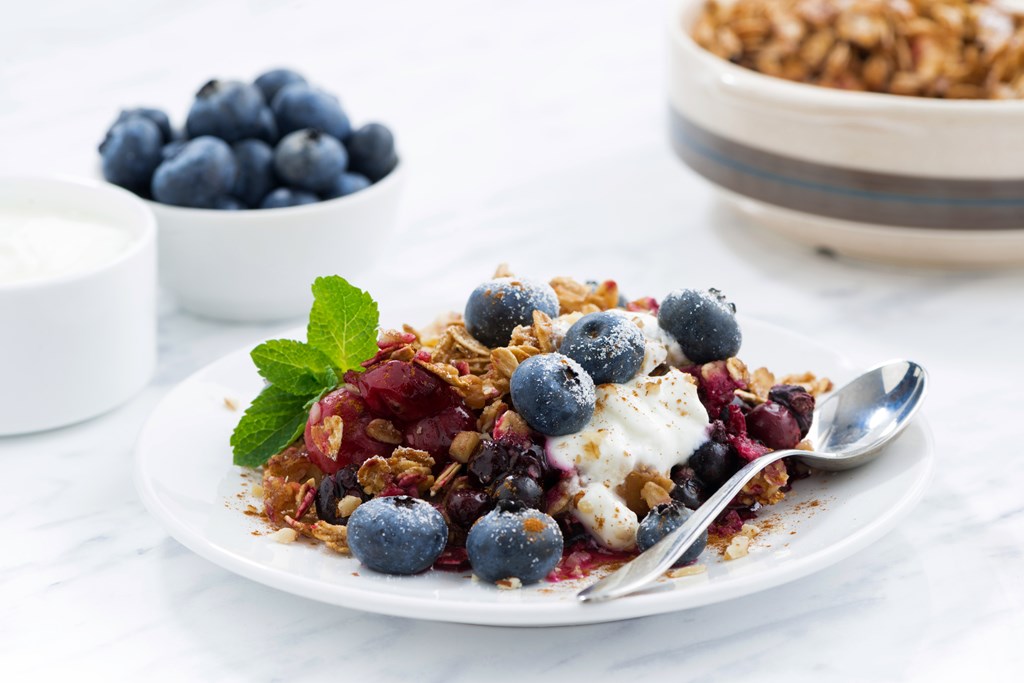 9. Berry Cobbler
Life without dessert is just sad, so we had to throw in some dessert for you guys to try cooking in your instant pot. This berry cobbler will be a hit and will have people thinking you spent hours baking it. Little do they know . . .
What you need:
4 cups mixed berries, fresh or frozen
2 cups oats
½ cup almond flour
⅓ cup maple syrup
¼ cup olive oil
1 tsp cinnamon
½ tsp salt
½ – 1 cup water
What to do:
In medium bowl, mix together oats, almond flour, maple syrup, olive oil, cinnamon, and salt
Fill ramekins with mixed berries
Spread oat mixture evenly on top of berries
Add ½ – 1 cup water to instant pot. Place steaming rack inside the instant pot. The water should not touch the steaming rack itself
Place the ramekins on the steaming rack
Lock the lid on the instant pot and seal the vent
Pressure cook on "high/manual" for 10 minutes
Once the pressure cooker is done cooking the cobbler, allow the steam to release naturally for 10 minutes, then quick release remaining pressure
Remove lid and allow to cool for 5 minutes before removing from the instant pot
Serve with vanilla ice cream and/or chopped walnuts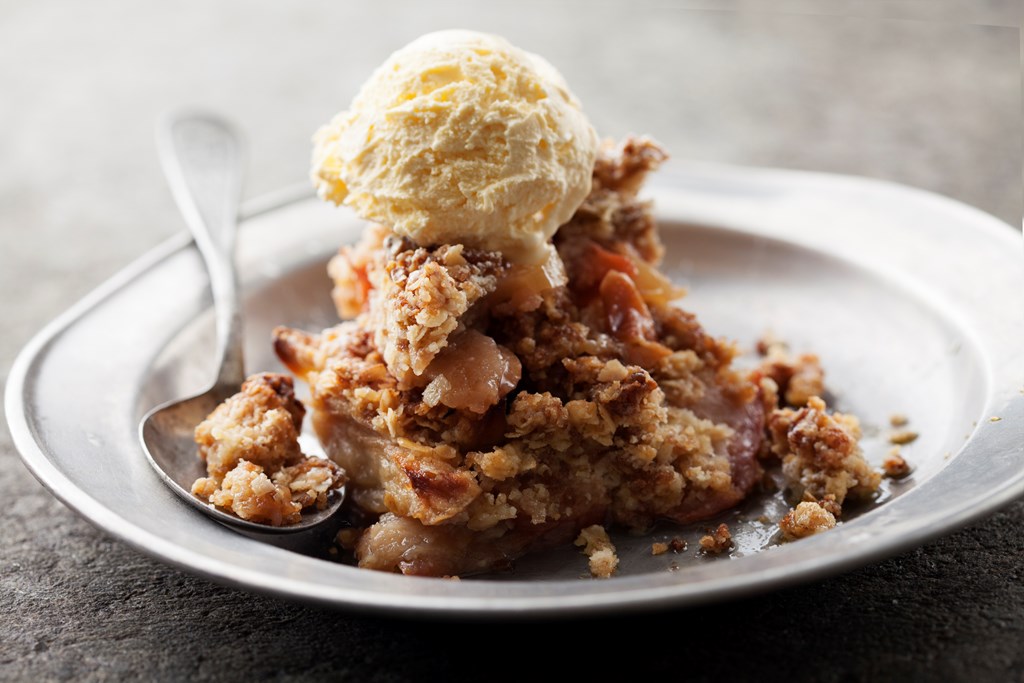 10. Apple Crisp
If one dessert is good, two desserts is even better. You know what makes things even better? The fact that you can make this dessert in 15 minutes. Sounds perfect for camping, doesn't it?
What you need:
5 medium-sized apples, peeled and chopped into bite-sized pieces
½ tsp nutmeg
2 tsp cinnamon
½ cup water
1 T maple syrup
4 T butter, melted
¾ cup old fashioned rolled oats
¼ cup brown sugar
¼ cup flour
½ tsp salt
What to do:
Place apple pieces in bottom of instant pot
Sprinkle with cinnamon and nutmeg
Pour the water and maple syrup on top
In small bowl, mix together melted butter, oats, flour, brown sugar and salt
Drop the mixture by the spoonful on top of the apples
Attach the lid to the pot and using the manual setting, and cook on high pressure for 8 minutes
Use a natural release
Let sit for 2-3 minutes to allow sauce to thicken
Serve warm with vanilla or cinnamon ice cream
Sold on an Instant Pot or other electric pressure cooker yet? Just wait until you try it (if you haven't already). This is an absolute game changer when it comes to cooking, especially when camping. By packing in this one thing, you can cook almost anything imaginable. So put it to the test next time you go out adventuring in the wild, and take your instant pot with you.
If you're looking for more recipes to try and make in your instant pot, head over to KOA's recipe page for some great inspiration.
---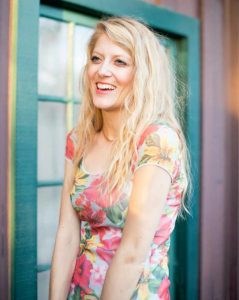 Leslie, a.k.a. Copy Girl, is a copywriter who gets butterflies from telling stories through words.
Her voice comes from a place filled with passion, dreams, and lots of sugar. "Cake over steak" is her go-to motto.
With over 10 years of experience in crafting words, and years of embarking on travels that have taken this Montana girl to some incredible places, Leslie love the adventures of both body and mind her writing takes her on.
Everywhere she goes, she takes this advice with her:
"Hold on to your divine blush, your innate rosy magic, or end up brown." – Tom Robbins, Jitterbug Perfume
To see what Leslie's up to in the writing world, visit her website here.
---