Local Area Attractions Near Thompson / Grand River Valley KOA
We are located in the heart of wine county!  Use us as a base camp to check out some of the local wineries and distilleries. We are also located an hour outside of Cleveland, OH. Come check out all of the events and attractions Cleveland has to offer!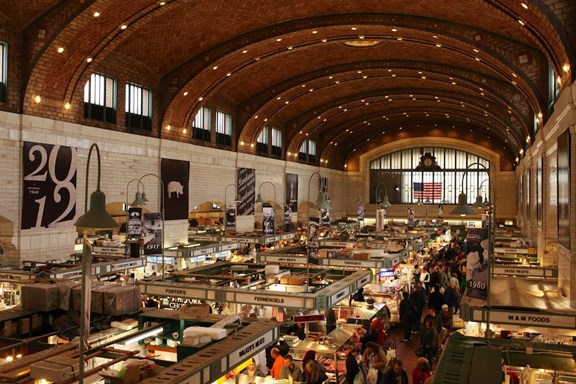 West Side Market
Cleveland's public oldest market is home to 100 vendors offering meats, seafood, fruits, vegetables, baked goods, dairy, flowers, ready-to-eat foods, spices and nuts.
1979 West 25th Street
Cleveland, OH 44113
Ferrante Winery
The Ferrante Family has been producing nation and internationally acclaimed wines since 1937, when they opened their first winery in Cleveland's Collinwood area. Today guests can visit our state of the art winery, where third generation Wine maker Nick Ferrante continually experiments with new innovative technology/techniques to keep his wines cutting edge, with the overall goal of striving to maintain 80 years of tradition. Be sure to enjoy a traditional Italian dining experience in our Ristorante. Our Italian inspired dishes are paired perfectly with our wines, creating a truly palatable experience
5585 State Route 307
Geneva, OH 44041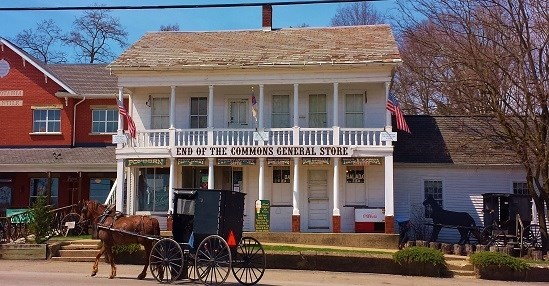 End of Commons General Store
The End of The Commons General Store is a true "General Store" that has been serving the needs of the people since 1840.  Our shelves are lined with great old fashioned quality products that your grandparents were used to.  We work very hard to bring you familiar items of yesteryear.  Our products will not only simplify your life, but are classic memories of times gone by.  If you would like to visit the 4th largest Amish community in the United States, then come to Mesopotamia, Ohio and stop by to visit with us.  
4366 Kinsman Road
mesopotamia, OH 44439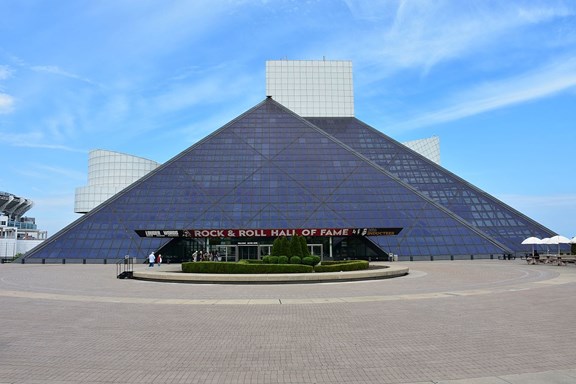 Rock and Roll Hall of Fame
The Rock and Roll Hall of Fame, located on the shore of Lake Erie in downtown Cleveland, Ohio, recognizes and archives the history of the best-known and most influential artists, producers, engineers, and other notable figures who have had some major influence on the development of rock and roll.
1100 Rock and Roll Boulevard
Cleveland, OH 44114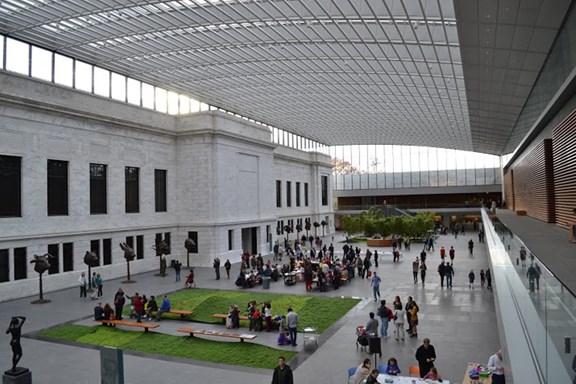 Cleveland Museum of Art
The Cleveland Museum of Art offers dynamic experiences that illuminate the power and enduring relevance of art in today's global society. The museum builds, preserves, studies, and shares its outstanding collections of art from all periods and parts of the world, generating new scholarship and understanding, while serving as a social and intellectual hub for its community.
11150 East Blvd
Cleveland, OH 44106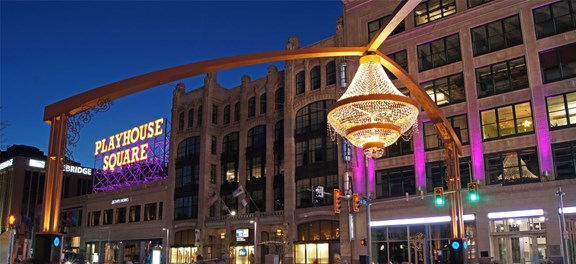 Playhouse Square
Playhouse Square is a theater district in downtown Cleveland, Ohio, USA. It is the largest performing arts center in the United States outside of New York.
1450 Chester Ave
Cleveland, OH 44114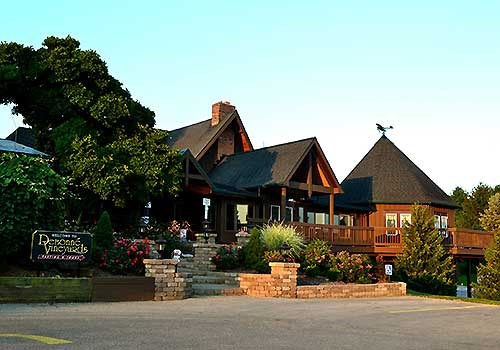 Debonne Vineyards
Debonne Vineyards is now the largest estate winery in Ohio, boasting over 175 acres of vines.Debonne Vineyards central location in the Grand River Valley wine region benefits from a climate moderated by the thermal effects of eastern Lake Erie. Our family commitment to excellence begins in the vineyards and is reflected in the quality of our premium Debonne Vineyards varietals and the original Chalet Debonne blends.
7840 Doty Road
Madison, OH 44057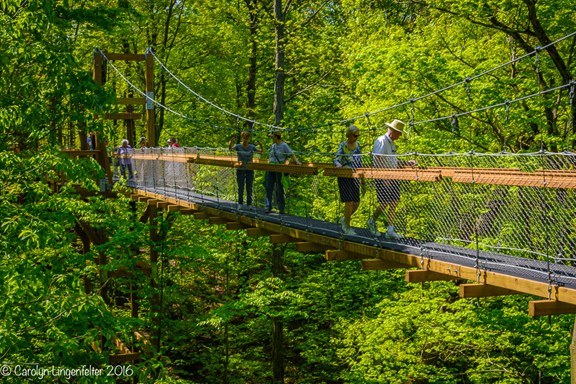 Holden Arboretum
The Holden Arboretum is an outdoor living museum on 3,500 acres that promotes the beauty and importance of trees and other woody plants. The grounds feature over 20 miles of trails that lead you through cultivated gardens and native forests. The Arboretum also features the Murch Canopy Walk, an elevated walkway 65 feet above the forest floor, and the Kalberer Family Emergent Tower, a wooden tower that rises 120 feet above the forest floor for breathtaking views of the surrounding landscape.
9550 Sperry Rd
kirtland, OH 44094