Skowhegan / Kennebec Valley KOA Journey Recreation
Have FUN with us here at Skowhegan/Kennebec Valley KOA!!!
We are geared for adults, young adults and children. We strive to have something for everyone. We aim to make your stay enjoyable and stress free.
We offer a variety of activities and functions. We offer Themed weekends such as: Super Soaker, Christmas in July, Halloween, just to name a few. You can always find many varieties of Art's and Crafts, Wagon Rides pretty much every weekend. Join in for fun and activities and community events or just relax and enjoy the stars.
Our family can't wait to meet you and your family!
Do as little as you like or as much as you like - it's your time and we are thrilled you wanted to spend it with us! Crafts
We have several different crafts all season long. Some cost $. Most are free.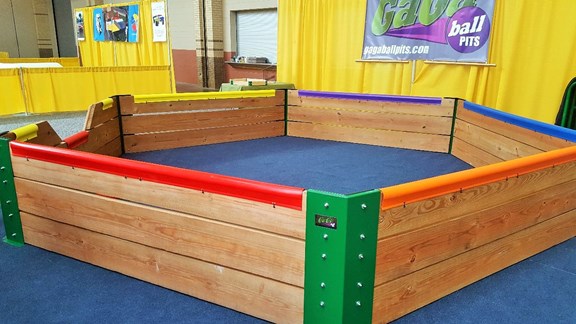 Gaga Ball
Gaga is a fast paced, high energy sport played in an octagonal pit. The more players the better! Dubbed a kinder gentler version of dodge ball, the game is played with a soft ball and combines the skills of dodging, striking, running and jumping while trying to hit opponents with the ball below the knees. Players need to keep moving to avoid getting hit by the ball. Fun and easy, everyone gets a serious workout. Easily addictive, people can't wait to get back in the pit! The games move quickly, the action heats up with a second ball, sure to get event he best players out within miniutes. Once the game ends, everyone is back in for the next round.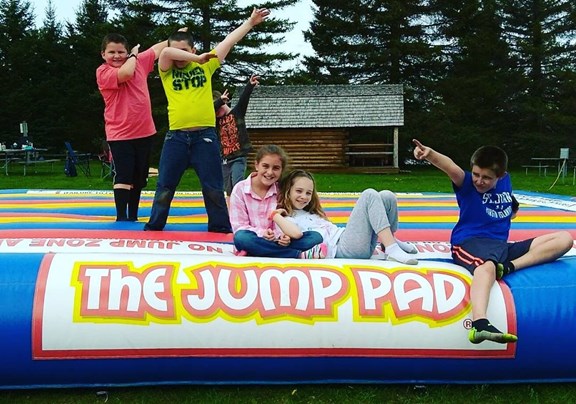 Jump Pad
Jump Pad is a bounce pad that kids and adults of all ages have fun! Games
We have several games you can borrow and play. We have a giant genga, ladder toss, washer toss, corn hole and more. Basketball Court
We have a basketball court located at the playground. Basketballs are available on the back porch to the main building.