Local Area Attractions Near Santa Margarita KOA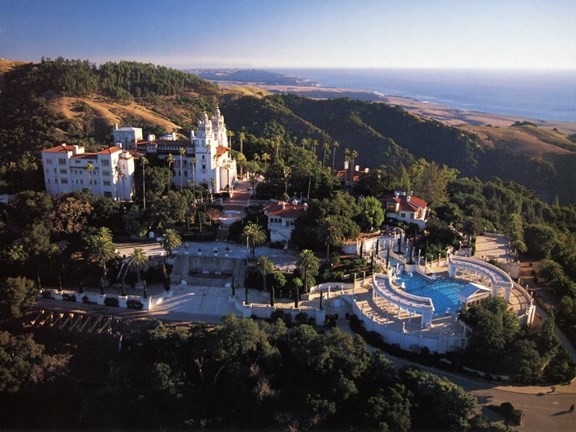 Hearst Castle
Reservations are strongly recommended for tours of Hearst Castle . Construction began on Hearst Castle in 1919 and continued for 28 years. Hearst Castle is referred to as the "Crown Jewel of San Luis Obispo". Hearst Castle has spectacular views overlooking the ocean and the Santa Lucia Mountains.
The Ticket Office opens at 8:00 am. Tour times vary, but generally the daytime tours begin at 9:00 am
(800) 444-4445
750 Hearst Castle Road, San Simeon, CA 93452
Fishing and Boating at Santa Margarita Lake
Beyond the developed area of the park, Santa Margarita Lake Natural Area represents several thousand acres of designated open space. This section of the park is managed for its natural resource values, passive recreational use, and environmental education opportunities. The area is accessible to hikers, bicyclists and equestrians. Motor vehicles are not permitted in the Natural Area. Santa Margarita Lake Regional Park is a nature lover's retreat. With thousands of acres of unspoiled open space, the park is home to countless species of plants and wildlife making it the perfect location for nature study, boating, and fishing.
FISHING / BOATING
Santa Margarita Lake is noted for its excellent fishing and peaceful boating. Cast your line into Santa Margarita Lake and you'll find hungry redear, striped bass, trout, catfish, crappie and bluegill. Fish from shore, use one of the launch ramps, or try your luck from a boat or canoe.
CONTACT
Reservations (805) 788-2397
Pool Rental (805) 781-5930
Marina Store: (805) 438-1522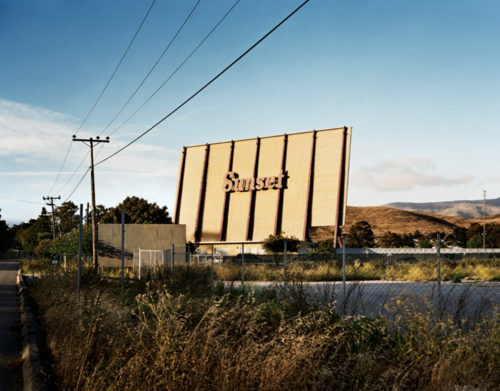 Sunset Drive-In Movie Theatre
Like a blast from the 1950s, this roadside drive-in is the real thing. Located in a big empty field just off the highway, it's easy to get to and the whole experience is a hoot. The films are typically family fare, with a double feature consisting of two popular current films for a price that's as retro as the theater itself. The sound system is a modern one that allows the film's sound to come through the car stereo. This means you don't have to have your window open to accommodate speakers, a nice touch given that temperatures can drop after dark if the fog comes in. They sell typical movie fare like popcorn, candy and drinks, and a limited menu of snacks such as nachos and hot dogs
Planning Notes
Be prepared for cold night air. Bring lots of blankets, jackets and scarves in case it gets chilly. The fog can come in or the wind can come up in this location close to the coast.
Just the Facts
Hours: Open weekdays and weekends all year. Call for film schedule; typically there are two films, one at 7 or 7:30, the other at 9 or 9:30 p.m.
Fees: Under $10
Address: 255 Elks Ln, San Luis Obispo, CA 93401Phone:(805) 544-4475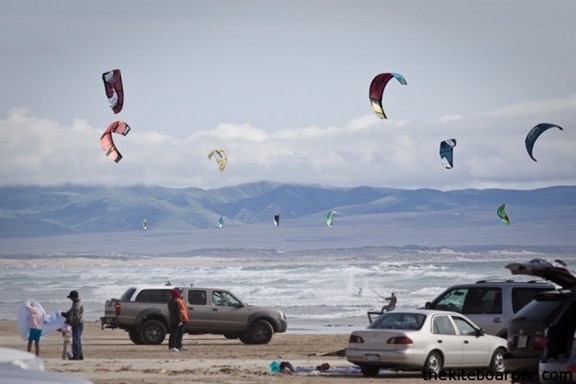 Pismo Beach and Pismo Dunes
This off road area is among the most popular and unique of California State Parks. The 5 1/2 miles of beach open for vehicle use and the sand dunes available for off highway motor vehicle recreation are attractions for visitors from throughout the United States
Oceano Dunes is the only California State Park where vehicles may be driven on the beach. Passenger cars can easily drive on the northern portion of the beach.
Four wheel drive vehicles are recommended for driving to the camping and off highway vehicle use areas in the park.
Beach wheelchairs are available for loan at the Pier and Grand Avenue entrances to the beach.
Surfing, swimming, surf fishing, horseback riding and bird watching are popular activities. 

Location/Directions
The recreation area is located in Oceano, three miles south of Pismo Beach off Highway 1.
One mile south of the Pier Avenue beach ramp is Post 2, a post on the beach which marks the beginning of the off-highway vehicle riding and camping area. 
OHV's must be transported to this point before unloading. Any areas on the beach or in the dunes that are fenced or signed are closed to vehicular use because they either contain sensitive plant and animal life or are private property.
PARK OFFICE TELEPHONE:
(805) 473-7220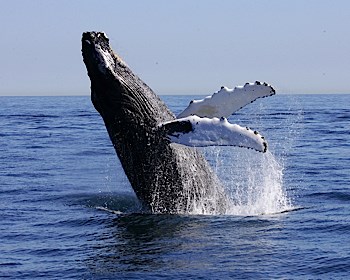 Whale Watching Tours
Whale watching in California is a popular activity and on the Central Coast whale watching vacation tours are not to be missed. Twice a year the California Gray Whale migrates from its feeding grounds in the Bering Straits to the breeding grounds off Baja California and back again. Morro Bay is a great place to view the whales along their journey. When you stay at the Embarcadero Inn you'll be within walking distance of a popular and experienced local whale watching vacation tour operator. Experienced local guides will make your whale watching vacation tour a memorable one.
The Morro Bay National Estuary and Harbor make up the crown jewels of the Central Coast. While many wetlands in California suffer, the Morro Bay ecosystem thrives. Home to dozens of endangered species, it is also a spawning ground, nursery for marine fisheries, a commercial fishing harbor and a center for recreation and education. Guests of the Embarcadero Inn will enjoy harbor views and being in close proximity to the estuary. And just down the street, guests can join a guided boat tour of the estuary.
• Virg's Landing, (805) 772-1222
• Sub Sea Tours & Kayaks, (805) 772-9463
• Central Coast Sport Fishing, (805)772-3474
Local Area Recreation Near Santa Margarita KOA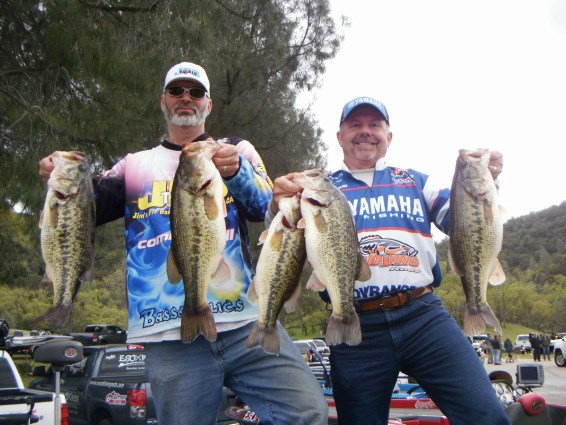 Santa Margarita Lake Nearby
NOTE:  NO SWIMMING IS ALLOWED IN SANTA MARGARITA LAKE!
Santa Margarita KOA is NOT affiliated with Santa Margarita Lake. We are a half mile before the lake. At Santa Margarita Lake, you can hike, fish & boat for a fee. You may walk or bike in FREE; but there is no shoulder on the road, so walk with caution.  If you want to check out the lake and marina, show your KOA Parking Tag and ask for a 15-20 minute Free Pass to check out what is offered. The marina rents kayaks, fishing boats & pontoon boats at reasonable prices.  No reservations for boats; so head to the lake early to rent a boat or bring your own.  Mention KOA for a discount!
CALLING ALL FISHERMEN
Santa Margarita Lake is an award-winning bass fishing lake. It is best to get your fishing license before you come to the lake at a sporting goods store or online at https://www.wildlife.ca.gov/licensing/online-sales or get your sport fishing license on-line at www.dfg.ca.gov.  We sell bait for bass, crappie, bluegill, catfish & trout:  Jumbo red worms, large crawlers, mini crawlers, meal worms and anchovies.
NEW TO FISHING?
FREE FISHING DAYS: JULY 4 and JULY 5
Have you ever felt the excitement of watching your bobber suddenly jiggle, then dive out of sight? Or feeling the tap-tap-tap of a bass as it tastes the worm on the end of your line? Or having a salmon practically tear the rod out of your hands as it smashes your lure? What's that? You say you never learned to fish?If you are new to the sport of fishing, and not sure if you will enjoy it, a great opportunity awaits you. CDFW offers two Free Fishing Days each year. On these days, you can fish without a sport fishing license. Free Fishing Days provide a great, low-cost way to give fishing a try. Some CDFW Regions offer a Fishing in the City program where you can go fishing in the middle of major metropolitan areas perhaps just a few blocks from your home. Fishing in the City and Free Fishing Day clinics are designed to educate novice anglers about fishing ethics, fish habits, effective methods for catching fish, and fishing tackle. You can even learn how to clean and prepare your catch so you can enjoy it for dinner that night.While all fishing regulations, such as bag and size limits, gear restrictions, report card requirements, fishing hours and stream closures remain in effect, there are two days each year when anyone can fish without purchasing a fishing license.
Santa Margarita Lake Kiosk
4695 Santa Margarita Lake Rd.
Santa Margarita, CA 93453
Golf at Public Courses
There are nearly a dozen golf courses in San Luis Obispo County. If you are dying to perfect your golf swing and just have to get your feet on the green, try one of these select few courses. Avila Beach Resort - Avila Beach, BlackLake Golf Resort - Nipomo, Cypress Ridge - Arroyo Grande Morro Bay Golf Course - Morro Bay, Chalk Mountain Golf Course - Atascadero, Dairy Creek Golf Course - San Luis Obispo, Sea Pines Golf Resort - Los Osos, Hunter Ranch Golf Course - Paso Robles, Eagle Creek Golf Course - Atascadero, Laguna Lake Golf Course - San Luis Obispo, Links Course - Paso Robles.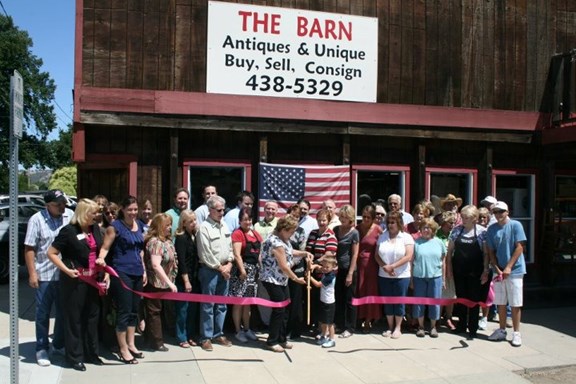 Antiquing in Santa Margarita and Beyond
Do you love to go antiquing? Santa Margarita Antique Barn offers one of the best antique depots in the area. It is filled with furniture, jewelry, clothing, and artifacts from days gone by. You will love every moment of it. Head north on El Camino Real a few miles from Santa Margarita and browse at the Wagon Wheel. You'll find lots of other antique shops in Paso Robles, just 30 minutes north on 101.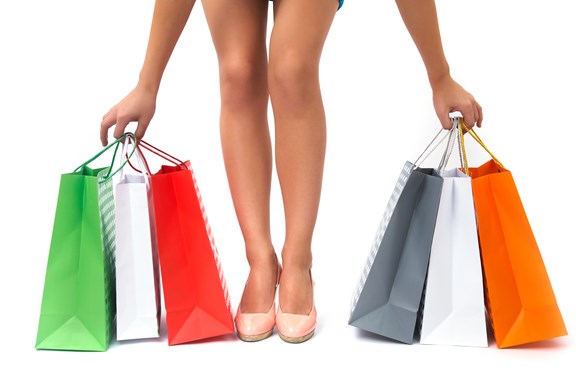 Shopping
Unique boutiques and shops in San Luis Obispo and Paso Robles. Factory outlet in Pismo Beach. Great souvenirs and fun items in Morro Bay, Cayucos and Cambria just 30 minutes away.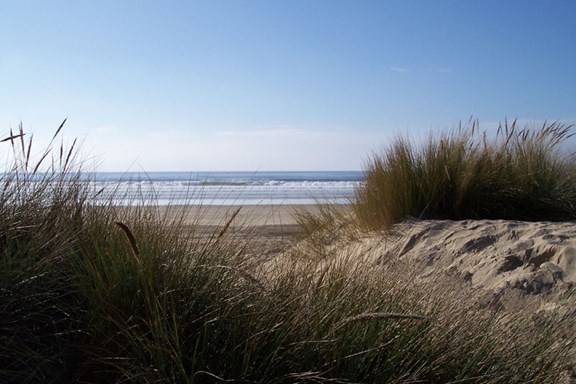 Sand Dunes - Grover Beach
Enjoy horseback riding on the beach as well as driving your own vehicle on the sand. You can also rent ATV's to ride the dunes. Experience one of California's most beautiful beaches...up close and personal!