Local Area Attractions Near San Antonio / Alamo KOA Holiday
San Antonio has much to offer and Alamo/San Antonio KOA is located right in the center of every thing. Experience the city's rich heritage when you visit our well-preserved landmarks, ranging from five 18th century Spanish colonial missions to an opulent 1860s residential area to museums displaying exhibits and artifacts that celebrate our past.
San Antonio is home to a vast array of attractions and events to enthrall the kiddies as well as Mom and Dad. So bring the entire family and discover what makes San Antonio the perfect family vacation destination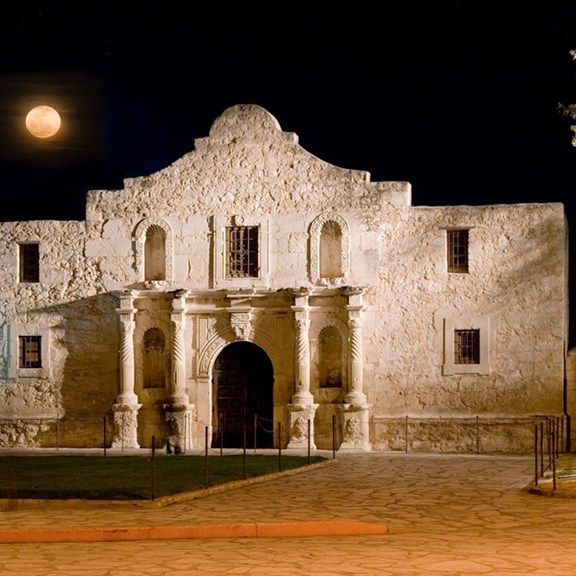 The Alamo
Erected in 1718 as a church and fortress, it became the symbol of Texas independence. During the Texas-Mexican Independence War in 1836, it was defended and lost to the last Texan. Soon "Remember the Alamo" became synonymous with Texas Independence.  To learn more about the battle of the Alamo check out the IMAX theater located inside the River Center Mall features the story of the Defenders or the Alamo on its six- story screen the theater also features 3-D and other specialty films.
300 Alamo Plaza
San Antonio, TX 78205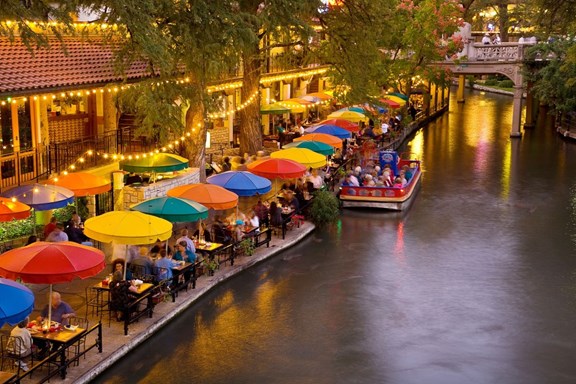 Paseo Del Rio - San Antonio's River Walk
The river walk is a 2.5-mile cobblestone pathway along the bank on the San Antonio River located in the heart of town. Walkways lead visitors to river-level shops, restaurants and nightclubs. You can view the River Walk from a relaxing gentle ride down the San Antonio River with the Yanaguana Cruise. Information here.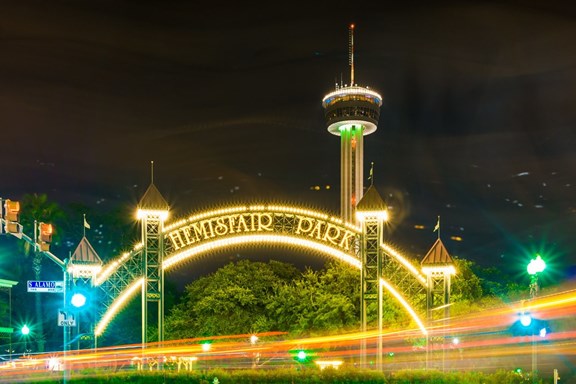 Tower of the Americas & HemisFair Park
These attractions are settings from the 1968 World's Fair. The Tower of Americas offers a 750 ft. ride to its observation deck, with a breath-taking panoramic view and a 5-star restaurant and bar. Bring the kids on a hot summer day and enjoy the Water Garden with spectacular fountains and playground.
434 S Alamo St
San Antonio, TX 78205
San Antonio Missions
San Antonio Missions National Historical Park is a cultural oasis located in the heart of one of the nation's truly dynamic cities. Preserved within the national park are four Spanish Colonial missions, each with an active parish church -- Missions Conception, San Jose, San Juan and Espada. These outstanding cultural treasures are physical reminders of the Spanish empire's monumental effort to colonize North America. Photo from visitsanantonio.com click on their website for more attractions!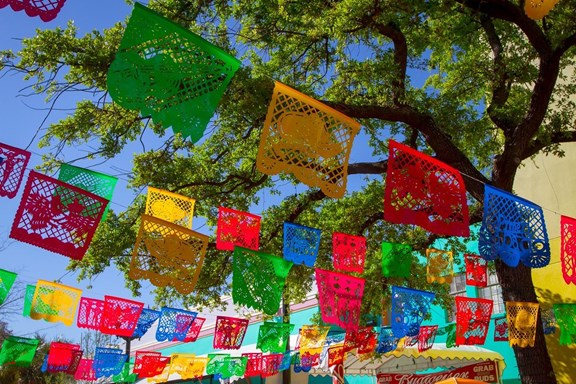 Market Square (El Mercado)
At Market Square (El Mercado) you'll find great shopping, dining, and entertainment.
514 W Commerce St
San Antonio, TX 78209
Local Area Recreation Near San Antonio / Alamo KOA Holiday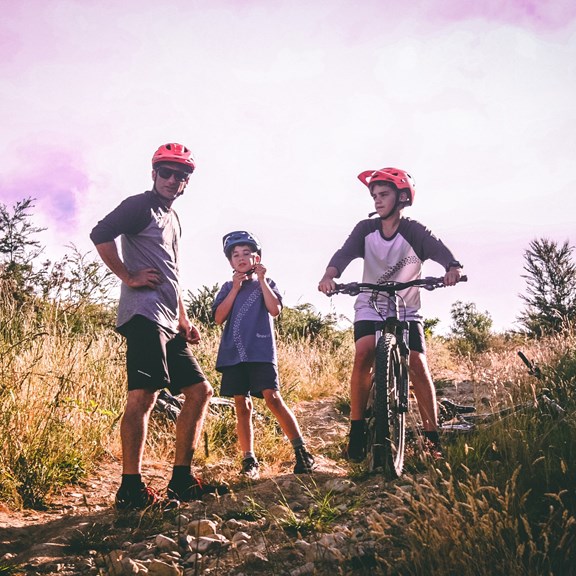 Mountain Bike Trails San Antonio & Surrounding Area
Do you bring your bike from city to city to explore the local mountain biking trails? San Antonio and the surrounding area has great bike trails to offer, a few of the best ones below!
Government Canyon State Natural Area- 12861 Galm Rd, San Antonio TX 78254
O.P. Schnabel Park- 9606 Bandera Rd, San Antonio, TX 78240
McAllister Park- 13102 Jones Maltsberger Rd, San Antonio, TX 78247
Phil Hardberger Park- 13102 Blanco Rd, San Antonio, TX 78216
Madrone Trail, Canyon Park- Canyon Lake, TX 78133
Tapatio Springs Resort- 1 Resort Way, Boerne, TX 78006
Flat Rock Ranch- Flat Rock Creek Rd, Comfort TX 78103
Purgatory Creek Natural Area- Ranch Rd 12, San Marcos, TX 78666
Rocky Hill Ranch- 578 Fm 153, Smithville, TX 78957
Reveille Peak Ranch- 105 CR 114, Burnet, TX 78611
Milton Reimer's Ranch- 23610 Hamilton Pool Rd, Dripping Springs, TX 78620
San Antonio Parks and Greenway Trails
Have you explored the Salado Creek Greenway that runs next to the campground and wondered if San Antonio has more to offer? The Salado Creek Greenway is only one of the four systems that span throughout San Antonio. Eventually the parks system will create a circle connecting all of the parks. Check out the website below for a map of each individual trail system and also multiple other maps including running and biking routes downtown! https://www.sanantonio.gov/ParksAndRec/Parks-Facilities/Trails/Greenway-Trails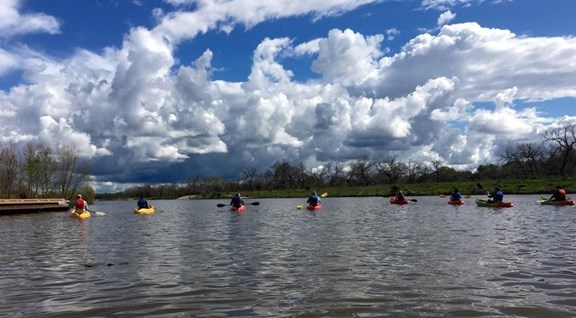 Kayaking on the River Walk
Rent a kayak from Mission Adventure Tours and enjoy the San Antonio River Walk as it takes you through downtown. Make reservations through their website and get a kayak, paddles and life vests for a 2 hour rental fee. Bring your own kayak or canoe to launch as well. Check out the website below for more information.
100 Auditorium Cir
San Antonio, TX 78205