Local Area Attractions Near Sallisaw / Fort Smith West KOA Holiday
Eastern Oklahoma has so much to offer! From hiking to waterskiing, shopping to casinos, museums to trail riding, come enjoy what you love or try something new. Use the Sallisaw/Ft Smith W KOA as your base camp for a great vacation or even a single excursion before you head out on your journey! Check out all the possibilities: Sequoyah's home
Admission is free. Closed Monday and State Holidays. Exhibits here illustrate the history of the Cherokee from 1600 to 1907 and the development of Sequoyah's syllabary. Visitors are taught the use of this Cherokee alphabet and given a computer printout of their names and common greetings in Cherokee. Fort Smith National Historic Site
From the establishment of the first Fort Smith on December 25,1817 to the final days of Judge Isaac C. Parker's jurisdiction over Indian Territory in 1896. Fort Smith National Historic Site preserves almost 80 years of history. 
Explore life on the edge of Indian Territory through the stories of soldiers, the Trail of Tears, dangerous outlaws, and the brave lawmen who pursued them.
The visitor center has evolved over time. Beginning in 1846 it was the enlisted men's barracks and dining hall. In 1872, it was converted to a courthouse and jail. A second more modern jail was built in 1888. The last major change occurred between 1996-2000 when the buildings were renovated and exhibits added making the building accessible to all visitors. The visitor center helps tell the story of Fort Smith from 1817 to 1896.
Open daily except New Year's Day, Thanksgiving, & Christmas. Great museum, cemetery, grounds (bring a picnic lunch), and much more!
301 Parker
Fort Smith, AR 72901 Hanging Judge Parkers Courtroom and Galleries
Visitors can be reminded of one of the most chaotic eras in the history of Fort Smith, Arkansas with a visit to the barracks/courthouse, jail and restored gallows of the "Hanging" Judge Isaac C. Parker. Located in downtown Fort Smith, it is just a short drive of 23 miles. Cherokee Heritage Center
Cherokee Village provides you the chance to experience Cherokee life in the early 18th century and features 19 wattle and daub structures, 14 interpretive stations, and a detailed historic landscape set on four acres of land adjacent to the Cherokee Heritage Center. Visitors witness daily life as they are guided through the interpretive stations where crafts are demonstrated, stories are told, and Cherokee lifeways are explained.The overall village includes eight residential sites, each with a Cherokee summer house and winter house, a corn crib, a "kitchen garden" and additional landscaping. The public complex consists of the primary council house and summer council pavilion overlooking a large plaza that served as the center of community activity. In addition, two recreation areas featuring a marble field and stickball field showcase the Cherokee games that are still played today.TRAIL OF TEARS EXHIBIT A permanent exhibit explores the forced removal of Cherokee from their indigenous territory to the "Indian Territory," present day Oklahoma. The exhibit is staged in six galleries, each of which, through documentation and artifacts, concentrates on specific aspects of Cherokee history and culture.

Pre-Removal: Cherokee life before the Trail of Tears

Court Battles: Events and legal issues leading up to forced removal

Prisoners With No Crime: Imprisoned in Stockades before the Trail

Many Tribes, Many Trails: The USA's forced removal of other indigenous tribes

Removal: Geographical route of and events along the Trail of Tears

Starting Over: Rebuilding our Nation from scratch: our ability to adapt, thrive and excel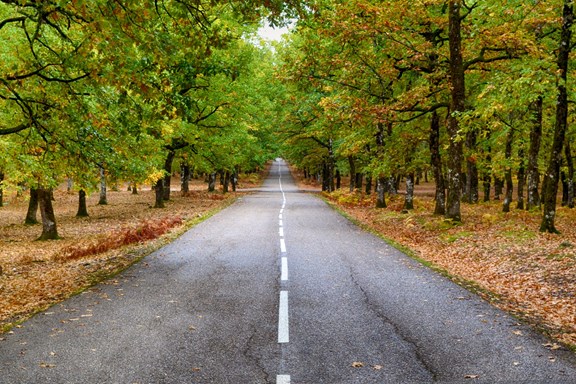 Beautiful Eastern Oklahoma Location -- Green Country
Many attractions, restaurants, and shopping abound in Eastern Oklahoma. If you can stay an extra day, a trip south through the Talimena Scenic Mountains is awe- inspiring.
Local Area Recreation Near Sallisaw / Fort Smith West KOA Holiday
Cherokee Casino
Win big! 22,000-square-foot casino holds more than 250 electronic games and offers off-track betting. Less than 1 mile away.
Eagle Watching
Bring your binoculars and hiking boots to the Sequoyah National Wildlife Refuge and venture out to spot southern bald eagles on the nest. Located along the upper half of the Robert S. Kerr Reservoir south of Vian, the refuge is known for its winter eagle sightings along numerous hiking trails and observation areas scattered throughout the park. This picturesque area of northeast Oklahoma is a haven for a variety of wintering birds and wildlife with plentiful shoreline, river bottoms and wooded swampland.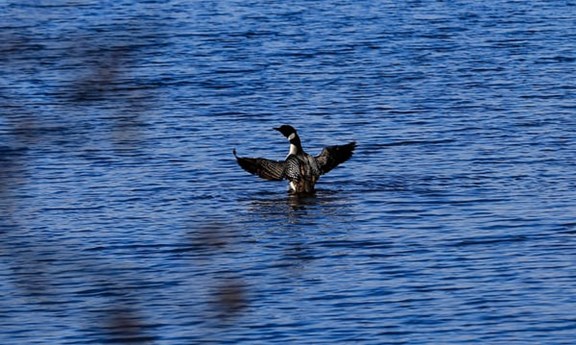 Eagle Tour and Loon Watch
Join the Sequoyah National Wildlife Refuge for a tour featuring southern bald eagles on the nest. You will begin the tour by watching eagles from the refuge's webcam and continue the tour on the 25-person tour bus. Guests are encouraged to bring binoculars. After spending the morning at the refuge, take a break and have a leisurely lunch in Vian. Then, make your way to Tenkiller State Park for more eagles and lots of loons, including the common loon, the red-throated loon, the pacific loon and the yellow-billed loon. Come out and enjoy this famed bird of the northeast and beyond. Tours will occur unless there is a travel advisory for the area.

Saturdays mid-Jan - March

Eagle Tour 9 -12 pm; Loon Watch 2:00 pm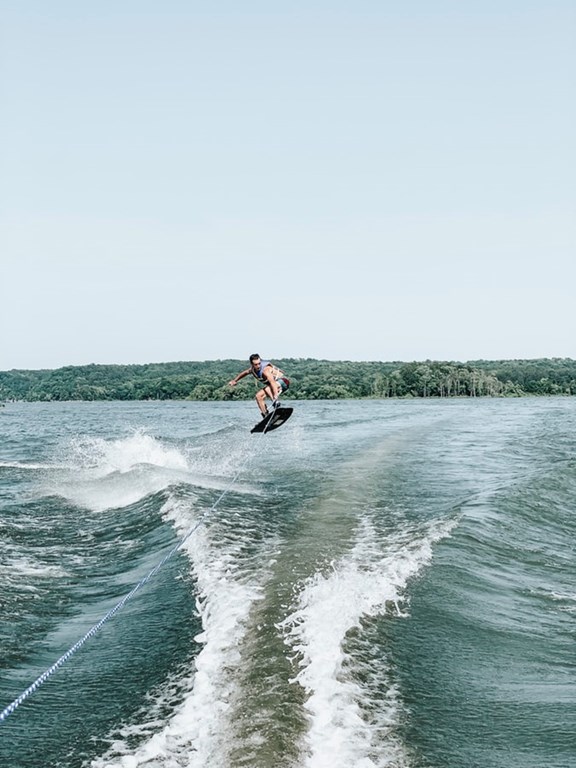 Lake Tenkiller - boating, scuba, hiking, and more
Lake Tenkiller is Oklahoma's clearwater lake sporting nearly 13,000 surface acres and 130 miles of scenic shoreline. With 10 marinas, 24 boat ramps, and a scuba diving park, water and outdoor recreation opportunities abound.
The Tenkiller State Park Trail System consists of three 1 to 1.5 mile long hiking trails. Varying from completely paved and handicap accessible to advanced level that takes you through a small creek treating you to a beautiful view of the bluffs.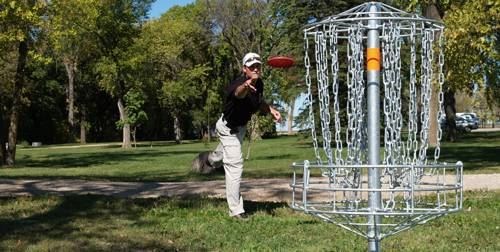 Disc Golf @ Jay Reynolds Park
The City of Sallisaw has an 18 hole disc golf course located at Jay Reynolds Park. This course was built in December of 2015 and offers disc golf enthusiasts a challenging course. Whether you are an expert or an amateur, you will enjoy the challenge of the course.
Number of holes: 18
Course Length: 5,204'
Holes under 300' in length: 9
Holes 300' to 400' in length: 5
Holes over 400' in length: 3
Target type: DISCatcher
Tee type: Grass
Elevation: Flat
Foliage: Scattered