Tent Site, Water/Electric, Gravel Site Pad
Bring your laptop and sit under the shade tree and use the free Wi-Fi. Lots of shade, grass and trees
Rochester / Marion KOA
Reserve:

800-562-5232

Info:

507-288-0785
Tent Site, Water/Electric, Gravel Site Pad
Bring your laptop and sit under the shade tree and use the free Wi-Fi. Lots of shade, grass and trees
Up to 6 people.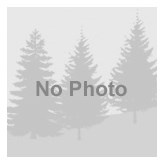 Tent Desc Title
Tent Site
Water/Electric
Gravel Site Pad
Tent Amenities
Swing
Picnic Table
Fire Ring
Tent Other
Near Water Tap
Near Playground
Near Pool
Near Restroom
Shade/Trees
Pets Allowed
Up to 6 people.
Gravel Site Pad
Pets Allowed
*The picture shown is an example of a site type category and may not be the actual site reserved.
Campground Notes
Kamping Kabins: We have 2 one rooms & 2 two rooms NO PETS!!!!
PLEASE PUT YOUR CELL PHONE DOWN WHEN MAKING A RESERVATION
Please try and be in before 8pm
In some sewer sites it is hard to get satilites in. Lots of trees
PLEASE DO NOT BRING IN ANY FIREWOOD OF ANY KIND. DNR RULE
PETS: LIMIT 2, WE DO NOT ALLOW: Dobermans, Rotweiler, Pitbulls or any of the aggressive type!!!!!! NO PETS IN KABINS!!!!!!
lIMITED Facitiles Spring & Fall