Local Area Attractions Near Rochester / Marion KOA Journey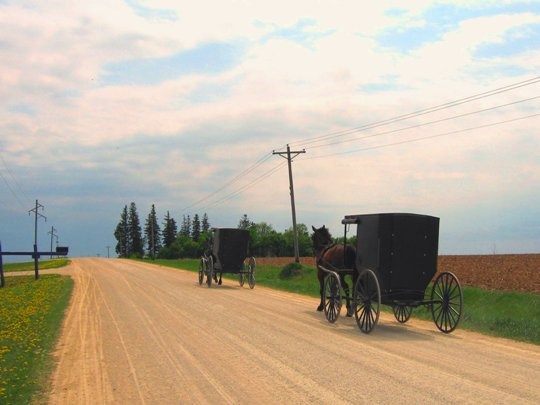 Amish
The Harmony area is home to Minnesota's largest Amish settlements. Over 100 Old Order Amish families live in the countryside near Harmony. The group is known as the "Harmony-Canton Amish." "Old Order" indicates that they are very private people, and use only limited technology in their homes and businesses.The Amish of Harmony began their move to this area in 1974 and have grown to over 1,000 people with ten church districts and ten one-room schools. Another Old Order Amish group has recently begun settling in nearby Granger, Minnesota.The Amish primarily make their living through farming, construction and by making and selling crafts. Baskets, furniture, jams, rugs, quilts, baked goods and cashew crunch are among the items available for sale in local businesses and at farmers markets, Amish homes and roadside stands.
90 2nd Street NW
Harmony, MN 55939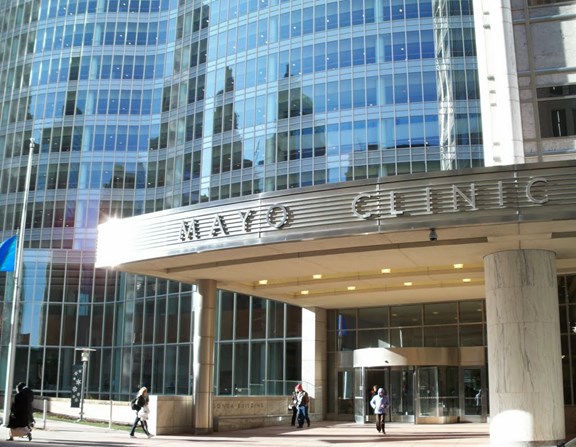 Mayo Clinic
The Mayo Clinic legacy began with Dr. William Worrall Mayo. Dr. W.W. Mayo came to America from England in 1846, and initially settled in Le Sueur, Minnesota. When he was appointed examining surgeon of the Union Army draft enrollment board for the southern half of Minnesota, he originally left his family behind in Le Sueur, MN to report to the board's headquarters in Rochester. Dr. W.W. Mayo decided he liked the town and moved his family to Rochester in 1864. Dr. Mayo was 44 years old when he settled in Rochester with his wife Louise; his three daughters; and his first son, William James. The Mayo's second son, Charles, was born in 1865, right at the end of the Civil War.
You can also tour the Mayo buildings and learn more of the history!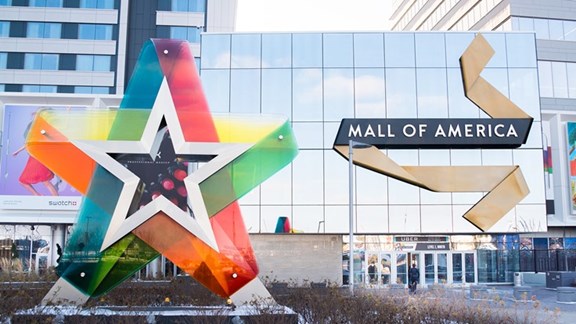 Mall of America
The Mall of America (abbreviated MOA) is a shopping mall located in Bloomington Minnesota, a suburb of the Twin Cities in Minnesota, United States. It lies southeast of the junction of Interstate 494 and Minnesota State Highway 77, north of the Minnesota River, and across the Interstate from the Minneapolis St. Paul International Airport. It opened in 1992, and is one of the largest shopping malls in the world! With over 520 stores, there's something for everyone at MOA®. From fashion and food to tech and toys, we have what you're looking for — and then some.
60 E Broadway
Bloomington, MN 55425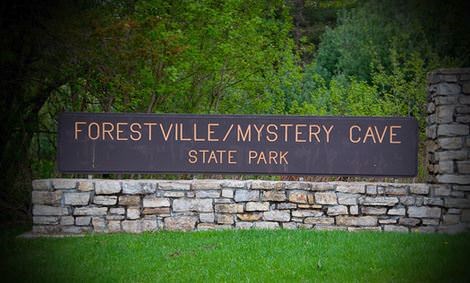 Historic Forestville & Mystery Cave
Visit Forestville/Mystery Cave State Park to see natural wonders above and below ground. In the summer, beat the heat with a visit below ground. Explore the world of Mystery Cave with its stalactites, stalagmites, and underground pools. Park naturalists provide tours of the cave throughout the summer and on weekends in the spring and fall. The temperature stays at a constant 48 degrees Fahrenheit. Above ground, stop by Historic Forestville, a restored 1800s village operated by the Minnesota Historical Society (MHS). Fish three blue-ribbon trout streams for brown trout. Take in the soft pastels of wildflowers in spring or listen to ruffed grouse drumming and wild turkeys gobbling. Hike or bring your horse to ride the ridge tops and stream valleys. Observe interesting geologic features along the way including sinkholes and dramatic Big Spring. In the fall, don't miss the bold colors of the forest. Winter invites visitors to ski or snowmobile the Bluff Country.
21071 County Rd 118
Preston, MN 55965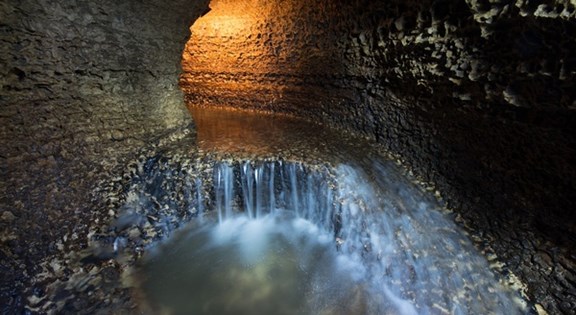 Niagara Cave
Niagara Cave was discovered in 1924 and first opened for tours in 1934. It is one of only two publicly accessible caves in Minnesota. Niagara Cave is privately owned and has had three families stewarding it since its discovery.
29842 County Hwy. 30
Harmony, MN 55939