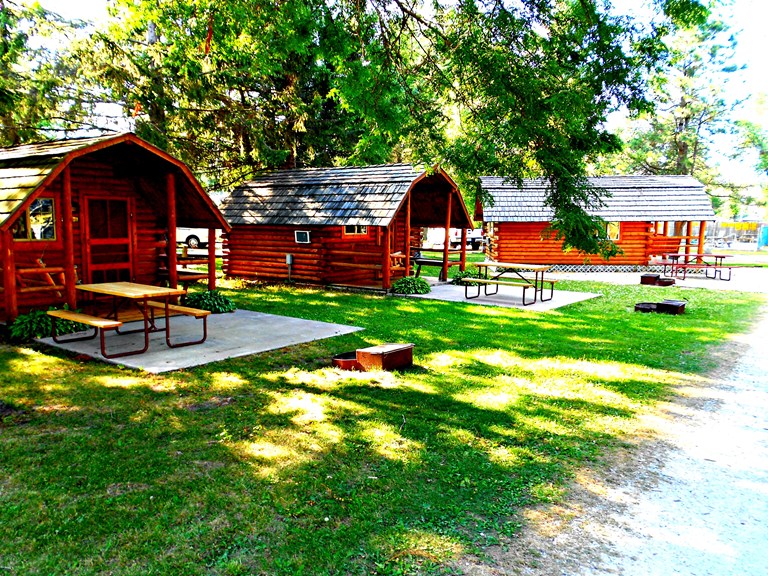 General Campground Information
Visitor Policy
Visitors must register at the office, park in a designated area, and leave the grounds by 8:00pm, additional charges for overnight guests, guests must follow all campground rules and regulations while on the property.  We have the right to refuse and revoke access to our property if we deem necessary.
Store Hours
Sunday - Thursday: 7am - 7pm
Friday & Saturday: 7am - 8pm
Holidays and Special Events store hours may be extend, see the front desk.
Quiet Hours
Our quiet hours are 10:00pm to 8:00am. Radios and TV's must be kept low. No unaccompanied minors after 8:00pm.  Quiet hours are for the enjoyment of all who camp with us, be kind to your fellow campers!
Swimming Pool
Pool hours are as posted. No lifeguard is on duty. Swim at your own risk. Please shower before entering the pool and please do not dive  in the pool for your safety. No Glass, pets, bicycles, skates, skateboards or scooters are permitted on the pool deck and children under 16 are required to be accompanied by an adult over 18 at all times.
Pet Policies
Aggressive dogs/pets of any breed are not welcome. If you pet shows behavior that is unfriendly or aggressive towards strangers, you will be asked to find other accommodations. All pets are required to be under the control and observation of their owners.  A 6' leash rule is enforced. Dogs should not be left unattended outside. Please help us and your fellow campers in keeping our facility pet friendly by cleaning up after your pet!
Campfires and Firewood
Camp fires are permitted in designated fire rings located on each site, please do not leave your fire unattended, extinguish your fire before retiring to bed, do not leave children or pets unattended by the fire.
We ask that you do not transport firewood, you may introduce an invasive pest into a new area. Remember that infested firewood may not show visible symptoms.It is illegal to transport hardwood firewood out of Minnesota quarantined counties unless it is MDA or USDA certified firewood. Moving uncertified hardwood firewood out of quarantine counties is illegal and is punishable up to a $7,500 fine per violation per day.
Meet Your Hosts
Quiet Country Setting, NO Planes, or Trains. Easy on, off access. Convient to World Famous Mayo Clinic.
Service has been in the Philip family's blood for a long time. Before they became owners of the campground in 1990, Roger and Barbara owned a service station for 20 years.
"We were looking for a business that was a little less stressful, and that was seasonal," said Barb. "It's great to work now with happy campers who bring back their friends!"
When they aren't running their own campground, the Philip family will likely be found - believe it or not - camping, and helping other KOA Campgrounds!! So if you ever need help Call them!!
"We do lots of camping at other campgrounds," Barb said. "But we still love our campground the best. It's so great to be out there amongst all of the trees and grass."