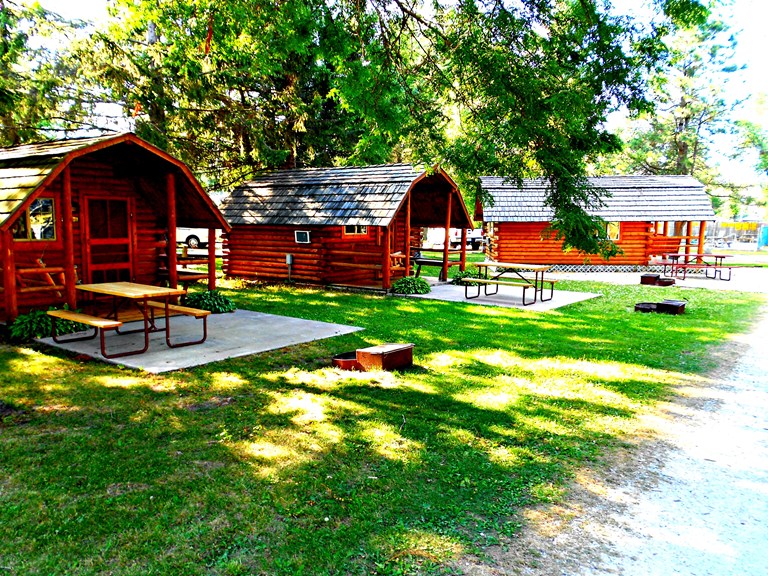 Local Area Attractions Near Rochester / Marion KOA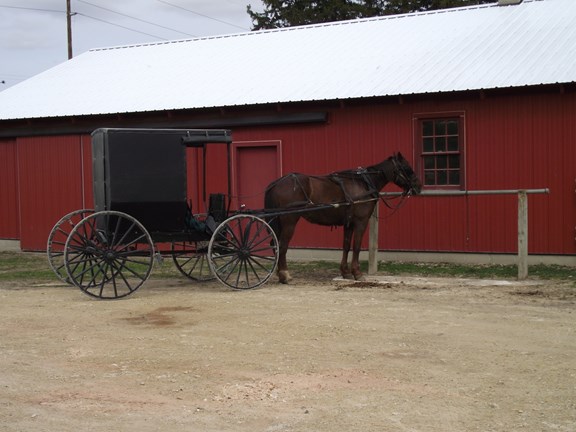 Amish Country
Buggies and other horse drawn equipment are common sights. Guided tours of the Amish settlement are available in Harmony.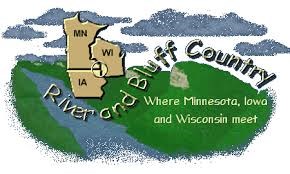 Bluff Country - Six Self-Guided Discovery Driving Tours
Discover the hills of hollers of southeastern Minnesota with six self-guided driving tours of historic bluff country.
303 So Elm St
PO Box 489
Rushford, MN 55971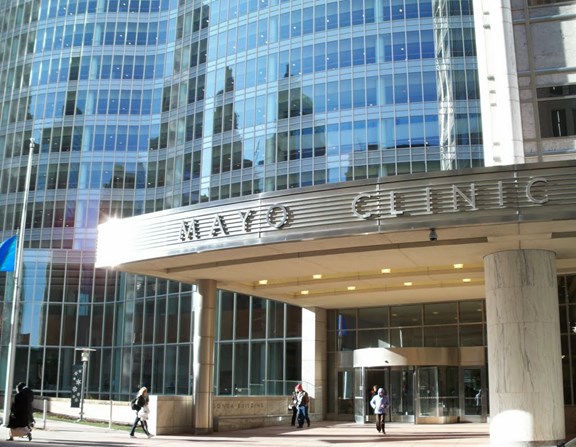 Mayo Clinic
Public tours are offered daily of historic areas of the Plummer Building and patient floors of the Mayo, Hilton and Guggenheim buildings.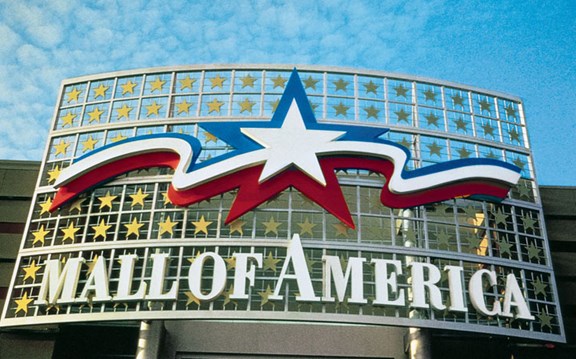 Mall of America - Bloomington, Minnesota
Mall of America is the largest fully enclosed retail and family entertainment complex in the United States. Close to 400 specialty stores, and several other attractions join anchor stores Bloomingdales, Macy's, Nordstrom and Sears.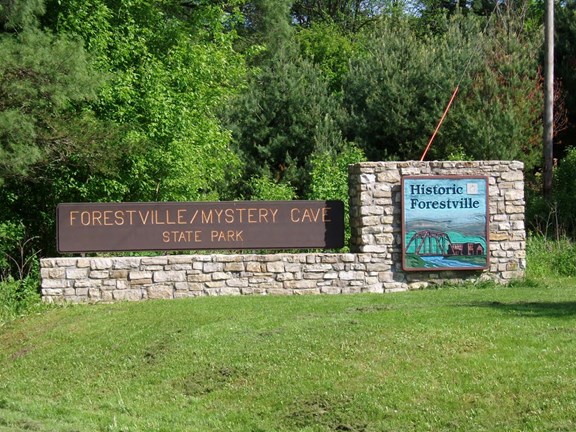 Historic Forestville - Preston, Minnesota
Cross the Victorian Bridge and experience the summer of 1899. Discover Forestville's exciting past by visiting Thomas Meighen's farm village. Chat with costumed interpreters portraying Forestville residents. Pass the time with the gardener or farm laborers as they go about their daily activities. Follow the aromas of meals being prepared in the kitchen of the Meighen residence. Explore the "latest" styles of fabrics, shoes, clothes and merchandise at the Forestville store. Take home an experience of life in this once-prosperous town.
Mystery Cave
The longest cave in Minnesota with over 12 miles of natural passages, Mystery Cave is currently being operated as a handicapped accessible cave. Visit the 47 degree year-round temperatures in the maze of caves underneath this southeast Minnesota area. Tours offered daily at Forestville State Park from Memorial Day to Labor Day.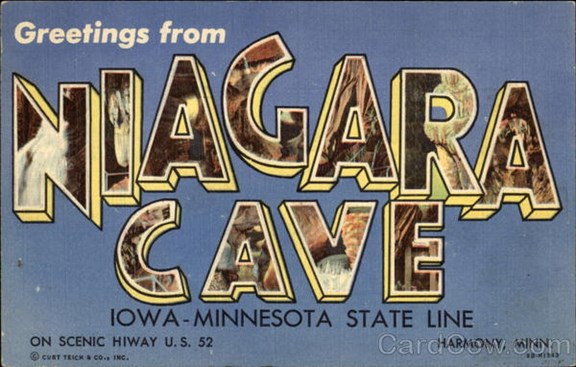 Niagara Cave
Niagara Cave is south of Harmony on MN 139. This cave is geologically important in the Southeast "drift less" area.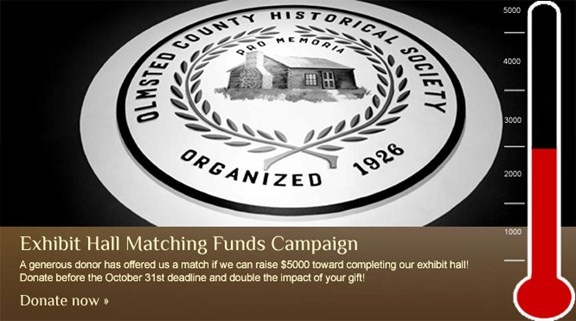 Olmsted County Historical Society
1195 West Circle Drive SW, Rochester, MN 55902 http://olmstedhistory.com
1195 W Circle Dr
Rochester, MN 55902 Oxbow Park
5731 County Rd 105 NW
Byron, MN - (507)775-2451
Oxbow Park offers almost any outdoor enthusiast a chance to pursue his or her favorite activity: hiking, camping, fishing, picnics. Park facilities include hiking trails, four picnic areas, each with a covered shelter. One of the areas also has playground equipment, and a ball field is maintained during the summer for public use. Rochester Childrens Museum
Hands on Museum for children in Rochester. Root River Biking/Hiking Trail
Located within Minnesota's southeastern bluff lands, the 36 mile Root River State Trail has been developed on an abandoned railroad grade now paved with asphalt. This multiple use trail parallels the soaring limestone bluffs providing outstanding scenery. Wildlife is abundant and sightings of wild turkey, deer, hawks and turkey vultures are common. The trail contains 46 major and minor bridges. Bicycling and hiking are the main summer uses and cross country skiing is popular in the winter.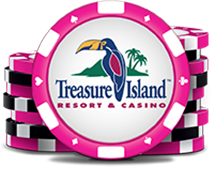 Treasure Island Casino
Treasure Island Casino is fast becoming a premiere destination for adventure-seekers throughout the Midwest. Get in on the excitement of over 650 poker, keno and high-return slot machines. Denominations range from five cents to five dollars, and there are even $10,000 progressives. Or if blackjack is more your deal, take a seat at one of our 39 tables, with bets ranging from $2 to $500. Just 30 minutes south of the Minneapolis/St. Paul airport off Highway 61. Quiet Country Campground
Only ten minutes to the Mayo Clinic and hospitals. Wisconsin Dells, Wisconsin
Wisconsin Dells is the Midwest's most popular vacation spot. Wholesome family entertainment is offered day after day, night after night, with a "Show of Shows" - seven spectacular attractions that thrill, delight, entertain and educate. For sightseers and outdoor enthusiasts, the sky's the limit with over 10,000 acres of unspoiled woodland beauty, clear-water lakes and meandering rivers. We're world-famous for breathtaking scenic tours.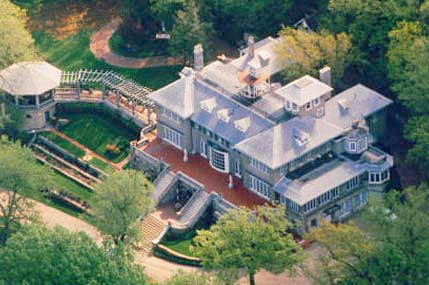 Mayowood Mansion
All tours to Mayowood Mansion depart from Olmsted County Historical Center. Tours are run Tuesdays through Saturdays April through October. Christmas routs are held annually during the month of November. The Mansion is closed on holidays. Adults $6, children $3.
3720 mayowood Rd SW
Rochester, MN 55902