Local Area Attractions Near Richmond KOA
We are just 2 hours in any direction of many area attractions. Use our campground as a basecamp to explore the local area!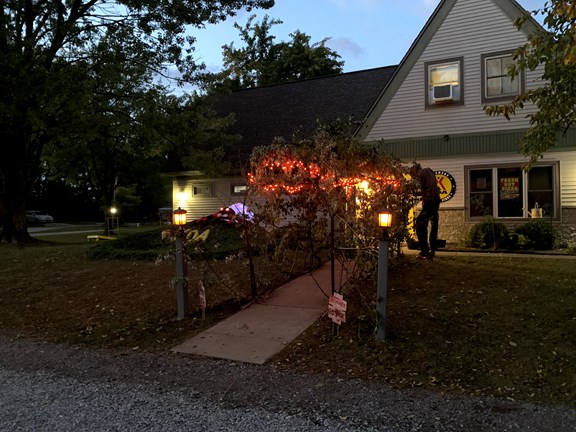 Local Area Fall Events
Let us be your base camp for fall festivities!
Happy Fall FestivalSaturday, October 17, 2020 - 8:00am to 5:00pm9052 US Highway 40Centerville, Indiana 47330Enjoy a fun filled day with friends and family while shopping booths at the flea market and yard sales. Make sure to stop by the petting zoo, take a hayride, hop in the bounce house, and live music.Arb Leaf 2020- Self-ledSaturday, October 17, 2020 - 9:00am to 5:00pmHayes Arboretum801 Elks RdRichmond, Indiana 47374Grab the family and take them to ArbLeaf. Enjoy 51 trees that are either marked or have tags on the west side of Hayes Arboretum.Self-led, family-friendly, and free.Olive Hill Farm Craft ShowSaturday, October 17, 2020 - 9:00am to 5:00pmOlive Hill Farm3331 N. Centerville Rd.one mile north of I-70 at exit# 145Richmond , Indiana 47374(765) 969-7503Primitive and country craft show with locally made items for the garden and home. Recycled, salvaged, repurposed.Today's Harvest Corn MazeSaturday, October 17, 2020 - 10:00am to 9:00pmToday's Harvest5859 State Route 320New Paris, Ohio 45347(937) 437-0166Gather up the family and head out for a fall adventure at Today's Harvest. Enjoy the corn maze, bean maze, straw maze, rope maze, putt putt golf, duck races, giant tic-tac-toe, wooden train set, apples, pumpkins, mums, donuts, hand-dipped ice cream and more.RoktoberfestSaturday, October 17, 2020 - 8:00pm to 11:00pm4th Floor Blues Club923 North E StreetParking LotRichmond, Indiana 47374(765) 373-8044Come and enjoy the last outdoor music event of the year. Live music with the Funkyard dogs with food from the Italian Market.Admission: $5 cover chargeTaste of Wayne County: Restaurant WeekSaturday, October 17, 2020 - 9:00am to 5:00pmVaries LocationRichmond, Indiana 47374(765) 962-1511The Wayne County Area Chamber of Commerce has changed up their annual Taste of Wayne County this year! But do not worry, we are still celebrating our local Chamber member restaurants! Throughout the week local restaurants will have special deals and opportunities for guests! Let's celebrate our restaurants and eat delicious food along the way!

Cardinal Greenways
Cardinal Greenways is a private, not-for-profit organization that encompasses the Cardinal Greenway, White River Greenway, Historic Wysor Street Depot and Cardinal Equestrian Trail.The Cardinal Greenway is the longest rail-trail in Indiana and spans 62 miles from Marion through Muncie to Richmond in East Central Indiana, with a road section from Gaston to Jonesboro that is approximately an additional 15 miles.
Closest entrance:  2225 Union Pike, Richmond, 47374
2225 Union Pike
Richmond, IN 47374
Hayes Arboretum
Hayes Arboretum's Mountain Bike Trails are located on the East Side of the property, located off the corner of Woodside Drive and Hayes Arboretum Road. To participate in Hayes' Mountain Biking Amenities, first you must sign a one-time safety waiver for each biker, which can be found at the Nature Center.
191 Hayes Arboretum Road
Richmond, IN 47374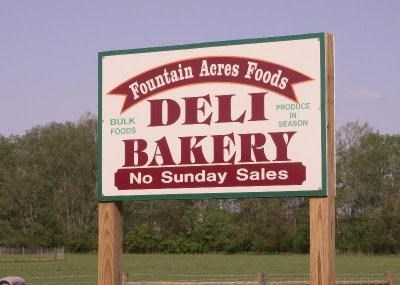 Fountain Acres
Amish store featuring baked goods, bulk foods,candies,deli, farm fresh produce, flowers, log furniture and more.
1140 Whitewater Rd
Fountain City, IN 47341

Our Historic District
Looking for a fantastic day in Richmond? Then look to the Historic Richmond Depot District! A vibrant neighborhood with a funky but chic area of shops, boutiques, cozy locally owned restaurants and entertainment venues. This neighborhood was first settled by members of the Society of Friends, later by free blacks and German immigrants. Visit Richmond's Historic District online.
Local Area Recreation Near Richmond KOA