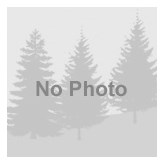 Vacation Rental (Two Full Bathrooms), Patio fully equipped house
View Details
Sleeps up to 6 people.
2 Bed-Bunk Bed Sets
1 Bed-Queen Bed
1 Bed-King Bed
Linens Provided
3 Bedrooms
Full Kitchen
Two Full Bathrooms
Pets Allowed
Save 10% at check out with a Value Kard Rewards membership.
*The picture shown is an example of a site type category and may not be the actual site reserved.