Port Lavaca / Matagorda Bay KOA Holiday Campground Blog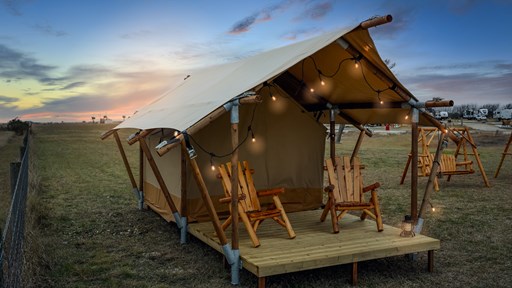 3/3/2021
We are so excited to let y'all know we now have a glamping tent and its waterfront! We are putting our finishing touches on it and then it will be open for reservations!!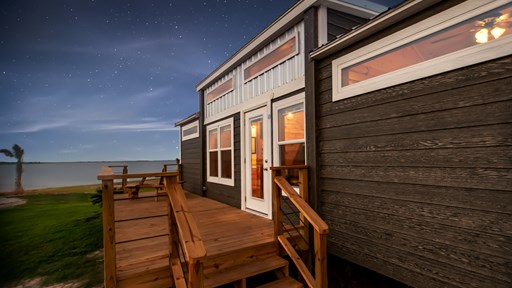 11/11/2020
We are accepting reservations on our cabins. Starting November 16, linens will be provided! Please know that we follow strict sanitizing procedures to help keep our guests healthy and allow them a peace of mind! 
Happy Camping, Y'all! 10/28/2020
Last week was very hectic and exciting at our campground.  We had a full crew form MCM out of Bay City asphalt pave all roads within our campground.  They worked hard to finish in as few days as possible and they did a great job. 10/12/2020
You asked and we listened!! We now have a boat ramp coming soon to our campground! Stay tuned for updates!
Estimated completion date Dec, 2020!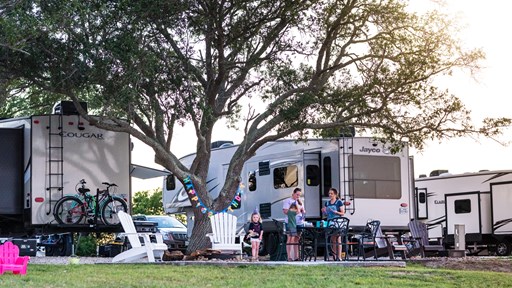 6/10/2020
Whether you're just browsing our website or making plans to visit us, we would like to give you a BIG Texas welcome! Please enjoy our website and know that the campsite albums are categorized to help you find what you are looking for! Also, each individual site has been added to the albums and the... 4/5/2020
Tips for Properly Disinfecting Your RV During COVID-19                     If you're on the road during the COVID-19 outbreak – or even if your RV is waiting patiently in the driveway – now is the time to give extra care to your usual cleaning routine. Using guidelines from the Centers for Disease... 2/19/2020
We are now filling Propane!! Sunday and Monday are upon request. Tuesday- Saturday from 9am- 9pm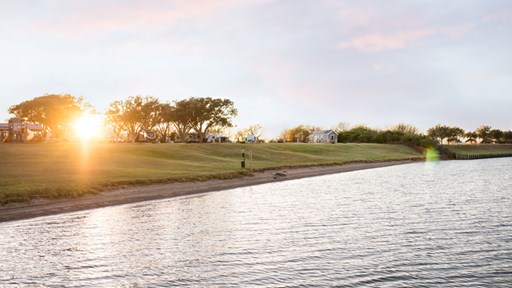 2/19/2020
Hey Y'all! A big Texas WELCOME from all of us here at Port Lavaca KOA! We would like to thank you all for stopping in! If you're on site, you are already enjoying the remarkable views and having a great time! If you're visiting our page and are considering our campground, we'd love to host you!... 2/19/2020
Hi Guests and potential guests! We would like to point out that our campground does not have cable because the cable companies do not service this area. However, we are partnered with Dish Outdoors and the merchandise is available to rent. Please visit the office for more information and to rent the... 1/6/2020
Are you interested in new events, hot deals or you just like to keep up with our new additions to the campground? If so, please add your email and sign up for our newsletter by following these steps! 1. Scroll all the way to the bottom of our page2. Enter your email in the "sign up for our...