Local Area Attractions Near Point South / I-95 / Yemassee KOA Holiday
Nestled in the heart of the Lowcountry, Point South KOA is settled between Historic Savannah, Charleston, Beaufort and Hilton Head. We feature nightly wine tastings (for a minimal fee) from 9 regional wineries and two craft beers on tap including our own "Aria's Ale". We feature the largest pool at Point South, a fishing lake, Kamp K9, coffee house, pizza shop, mining sluice, a great playground for the kids. 62 channels of cable plus password protected high speed wifi at all sites. Family friendly we strive to make your camping experience a GREAT and memorable stay.
No RV No problem... We have Beautiful lodging in Deluxe Cabins rendered in a "Frank Lloyd Wright" feel. All include linens, kitchenettes, bathrooms and plasma televisions. We also have the primitive cabins for the "Lincoln Log" feel where you bring your own linens. They include tv and cable, heating and air with swings on the front porch as well as charcoal grill, seating and fire rings.  The restrooms are close by as is the store.
Happy Camping! We look forward to hosting your stay.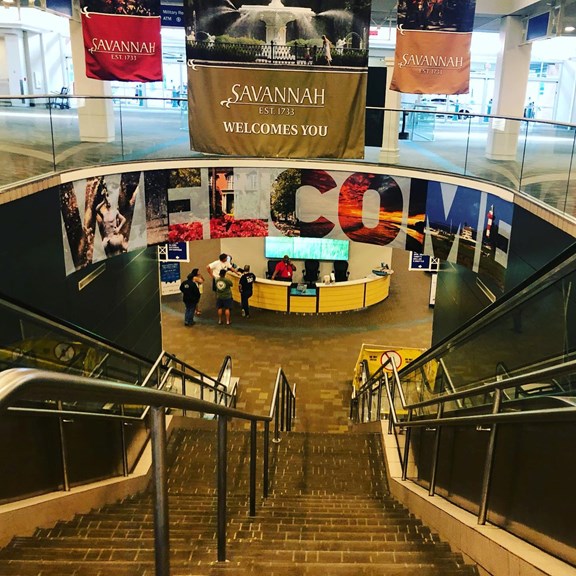 1 Pass...1 Price ~ Savannah and/or Charleston Tickets
Be in the Know as to where to Go!  Grab a Tour pack online and have 30+ top attractions at your fingertips while saving time and money.  A great way to have your perfectly planned trip conveniently laid out for Savannah and Charleston.  Delve deep into American History, Antebellum homes and exquisite cuisine.  Let's unpack some memories to be made.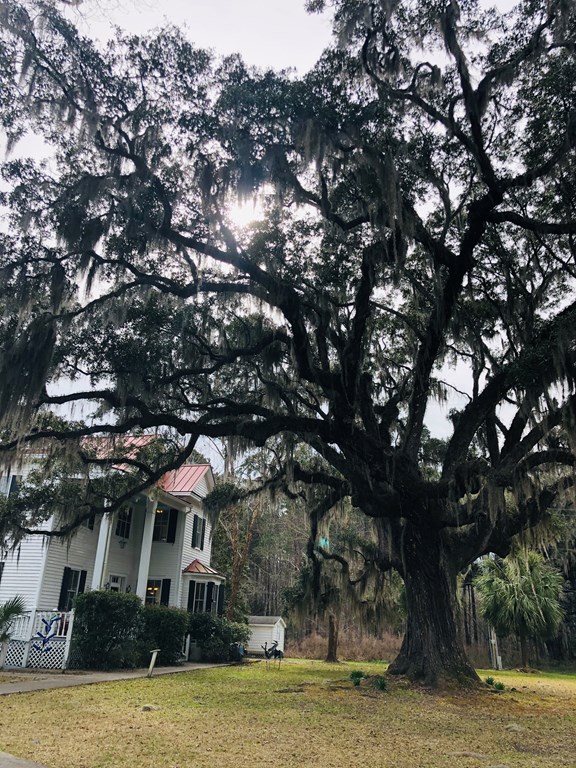 SC Lowcountry Calendar of Events
Check out the local happenings for each month.....  the Lowcountry has a lot to offer.
Happy Travels.
1 Lowcountry Lane
Yemassee, SC 29945
Hilton Head Coastal Discovery Museum
Delve into the wonders and beauty of the Lowcountry with a day at the museum.  Exhibits, Walks, Crafts, Events and more for a rich enveloped experience of all things SC.
70 Honey Horn Drive
Hilton Head, SC 29906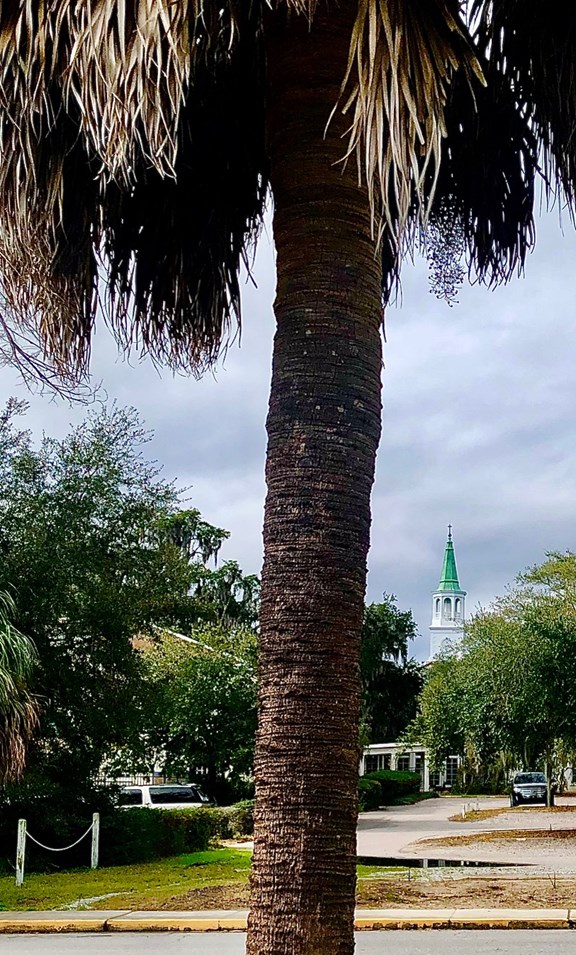 Beaufort Ranks Top 10 Places to Visit ~
Even The New York Times Travel agrees, Beaufort is the place to see and we agree.  Long before 2016, Beaufort has been top rated in the top ten for Quaintest, Prettiest and Best Small Town to visit.  Steeped in History, Southern Charm, flora & fauna and a wonderful array of amazing restaurants including fresh, local seafood. Waterfront walks, beautiful beaches, bike paths, and so much more to explore.
"Petite Beaufort has the appeal of a much larger city (restaurants, festivals and art galleries) without giving up its small-town, Low Country charms (bike lanes, walking paths and romantic park benches overlooking the water). ~  Daniel Schaffer The New York Times Travel 2016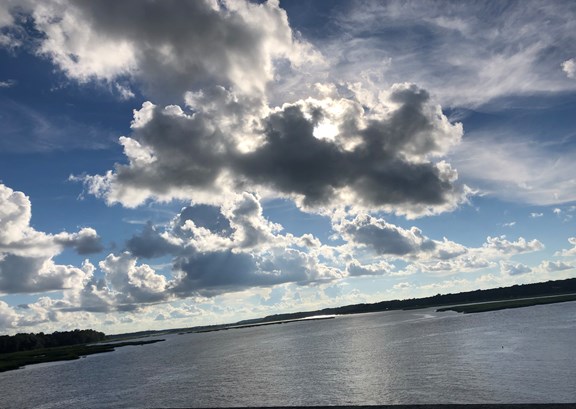 Hunting Island State Park Beach \
Our favorite local beach is once again on the map after two years of ravage by hurricane Matthew and Irma.  This gem of a park is a must for everyone's bucket list.  A day in the park.... just got better.  Beautiful Beaufort and Hunting Island are just two of our jewels set in the heart of our Lowcountry.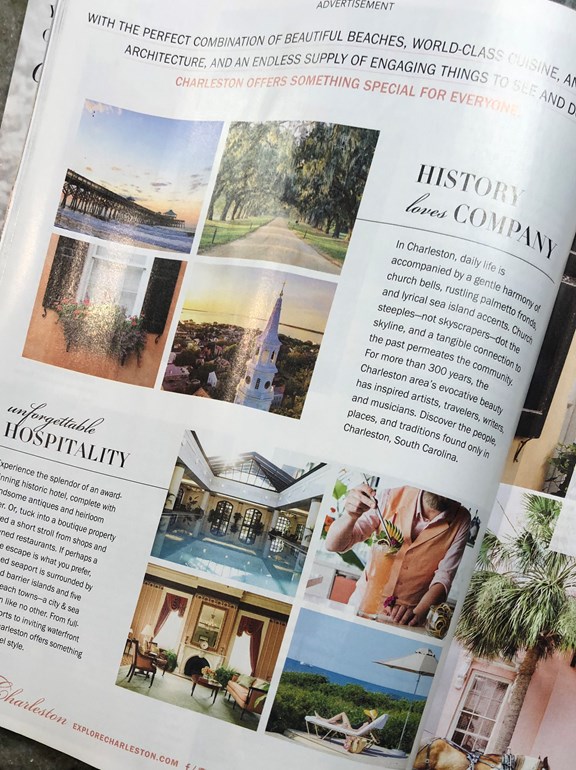 1/2 way between Charleston & Savannah #1 & 2 for winter & spring touring
WOW! Travel & Leisure Magazine says Savannah & Charleston are the 1 & 2 Cities to visit and 8 & 9 favorite cities for FOODIES.  We are 1/2 way between - stay with us and make easy day trips to both cities. http://is.gd/Vj71zI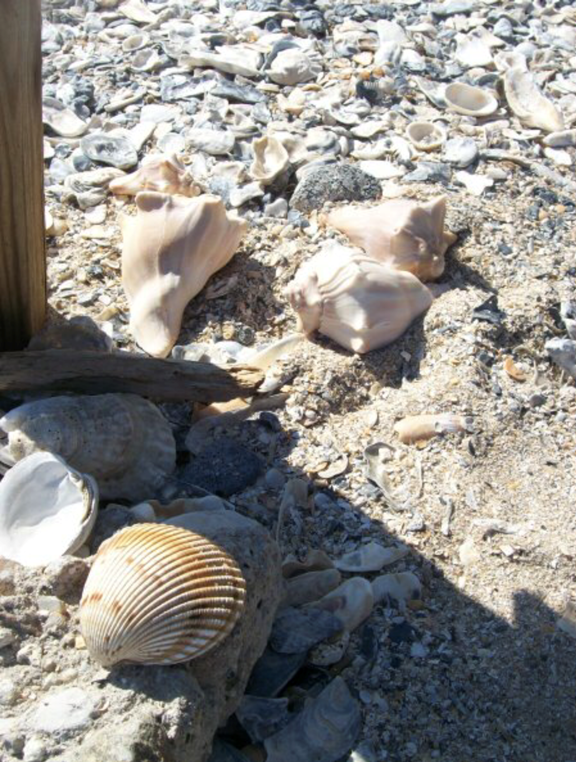 Botany Bay ~ Edisto Island
Step back in wonder at this gem of a place on Edisto Island, Botany Bay.  Two plantations bequeathed to the state is a Lowcountry marvel.  The front drive of Avenue of Oaks, to Huge Oaks throughout, ruins of slave cabins, an old honey bee well, Sweet old ice house with a hidden garden behind it as well as a 1/4 mile walk to a prestigious beach with some of the best shells to take photos of as well as what is known as the boneyard.  The boneyard is an area of bleached out trees which have fallen and faded due to erosion and tide changes.  This day trip allows you to grab a driving tour map at the gate then explore the majesty of by-gone days.  See you soon.
1066 Batany Bay Rd
Edisto Island, SC 29438
Tybee Island Marine Science Center
A sweet little getaway oceanfront on the back porch of Historic Savannah.  Get an up close look at the wonders of our ocean and the cycle of life.
1509 Strand Avenue
Tybee Island, GA 31328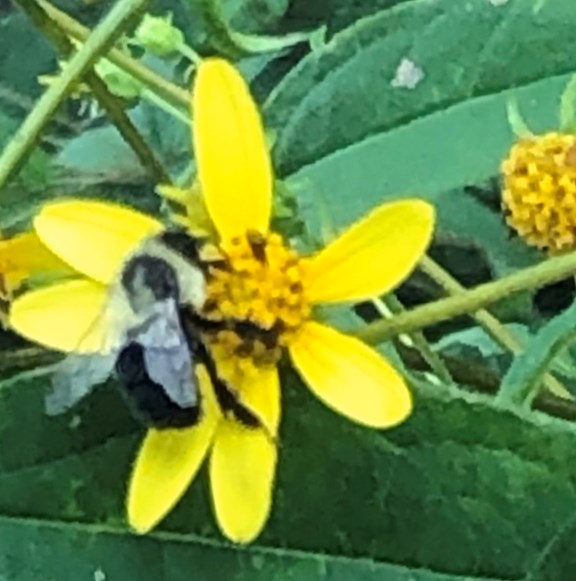 Beautiful Savannah Wildlife Refuge ~
The refuge is located on US Highway 17 South, Exit 5 off I-95, Hardeeville. It is located on the site of former rice plantations where relics of the past remain. The 26,500 acre refuge teems with migratory birds and native wildlife. A nature drive winds along the dikes. Free admission and open daily.
Hunting Island Lighthouse
Go to the top of Hunting Island Lighthouse for a spectacular view of the Atlantic Ocean and the South Carolina Sea Islands.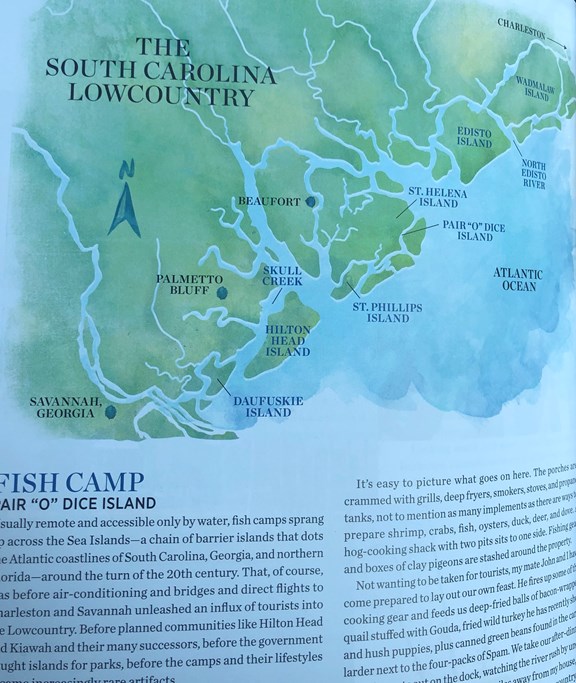 Southern Living 2019 ~ Beaufort, SC #2 in Small Southern Town
Beautiful Beaufort by the sea 26 miles from Yemassee.  It is an amazing coastal town you do not want to miss.  Dating back to 1565 when Pedro Mendez was establishing St. Augustine he was in Beaufort, settled in what is now known as Parris Island.  Toggling back and forth between the then sister cities, Beaufort was known as the Spanish Capital of Florida for 11 years.  When you see Port Royal on the St. Augustine maps that is our Beaufort.  A monument stands on the settlement atesting to all of the milestones they accomplished.  Relics from the site have been excavated and put in a city building in downtown in the historic district.  There are over 70 homes predating the Civil War and some even the Revolutionary war in the fabulous town.  The discoveries are endless.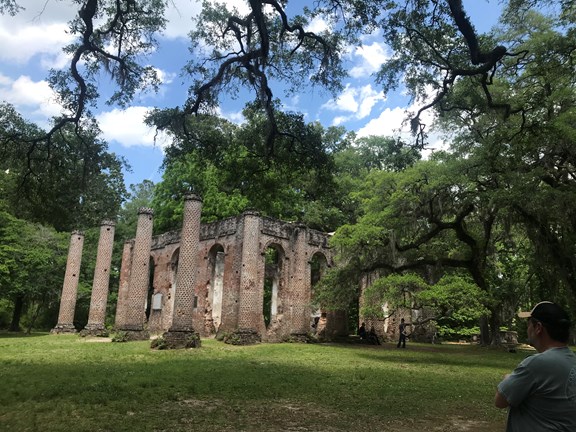 Prince William Parish Church (Old Sheldon)
Is located on South Carolina Highway 21 and US Highway 17 and only seven miles from the Point South KOA. Was built between 1745 and 1775, Sheldon Church is said to be the first conscious attempt in America to imitate a Greek temple. The church was burned by British troops in May of 1779, rebuilt in 1826 and was again burned on January 14, 1865. The church was never rebuilt and most of the ruins still stand today.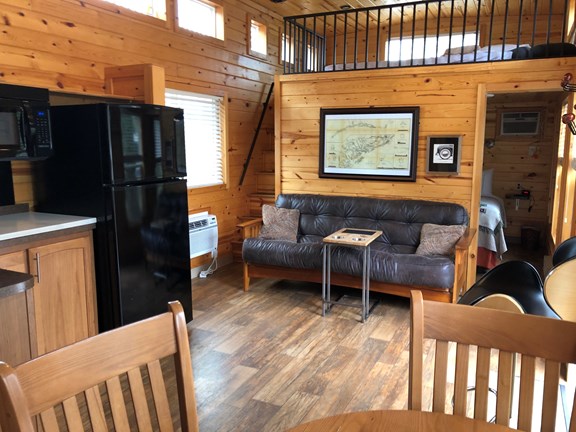 Grab a cabin then visit Richfield Plantation ~ a wonderful place for Weddings & Family Reunions
An easy drive from Point South KOA.  Richfield Plantation offers an excellent venue for  Weddings & Family reunions.  Grab a deluxe cabin and enjoy the journey.
25481 Pocotaligo Rd
Yemassee, SC 29945
Family Friendly Atmosphere
Our Kampground sits in a lush forest with Lake Tullifinny just a few hundred yards away. You'll enjoy fishing (no license required) for Bass, brim, etc. or simply take a stroll on its tranquil banks. Our Recreation Room features original art work, nightly wine tasting from four local wineries for a minimal fee, a full line coffee bar all in a bistro setting.  We have a well-stocked convenience store, laundromat, pizza shop and an upgraded playground for the kids and adults with life size chess, jenga and corn hole.  Our campsites are mostly pull thru and are shaded with high speed wifi and 62 channels of cable included.  Our newest addition is our Kamp K9 for our 4 legged friends.
14 Campground Road
Yemassee, SC 29945
Lowcountry Tourism
http://www.southcarolinalowcountry.com/

W

elcome to the Lowcountry.  Follow current events with the link to the calendar or peruse the wonderful world from Frampton Plantation located at Point South.
1 Lowcountry Lane
Yemassee, SC 29945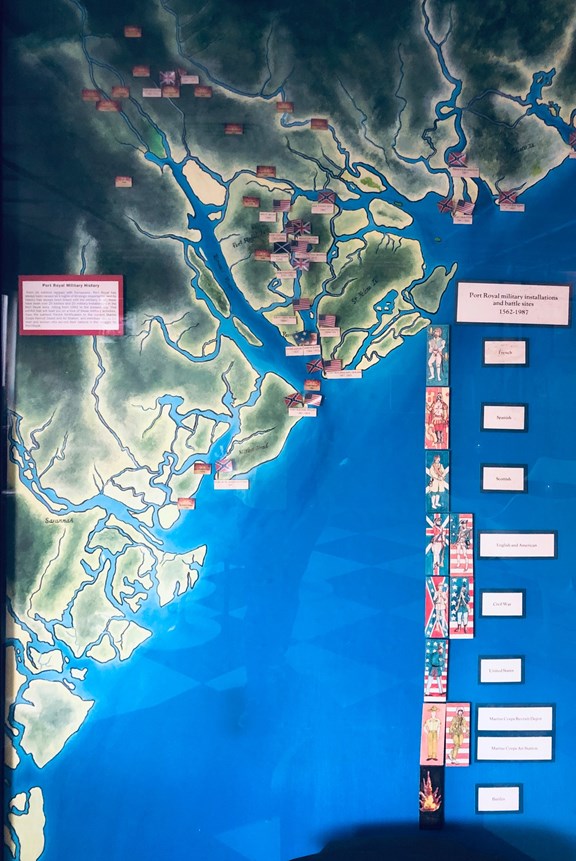 Parris Island Museum
The Parris Island Museum is located in the War Memorial Building, which stands as a monument to the Marines of the past as well as a source of inspiration for Marines of the future. The Museum is devoted to the portrayal of the history and development of Parris Island and the Port Royal area, the Marine Corps, and recruit training. The Museum also contains a study collection and research facilities to aid scholars in studying regional military and Marine Corps history.
Thomas Heyward's Tomb
The Tomb is located on US Highway 278 at South Carolina Road 462. Thomas Heyward, Jr. (1749-1809) was admitted to the South Carolina Bar in 1771. Heyward was named as a delegate to the Continental Congress in 1776 and was not yet 30 years old when he signed the Declaration of Independence. He is buried on his father's plantation, Old House.
Convenient Location
Spend an extra day exploring the beautiful and historic Low-country of South Carolina. Close to the kampground are the old Sheldon Church ruins, Circa 1745. The Church was burned by the British during the revolution, rebuilt, and burned again by General Sherman in the American Civil War. The lovely antebellum town of Beaufort, founded in 1712, is 20 miles east of Point South. It boasts of 90+ pre-Civil War homes. Twenty miles east of Beaufort is Hunting Island State Park, a Sub-tropical paradise with a lighthouse you can climb for a spectacular view of the Atlantic Ocean. Point South sits on the edge of a Civil War Battlefield (Pocotaligo, October 1862) and is four miles north of General Robert E. Lees' Confederate headquarters from November 1861 to March 1862.
Ft King George Darien, Ga
Just one hour and thirty drive from PSKOA sits Ft.  King George at Darien, Ga.   A re-constructed site of a British fort that protected the English from Spanish Florida.
302 McIntosh Rd
Darien, GA 31305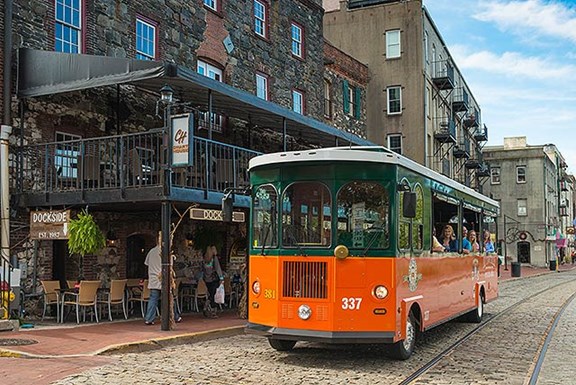 Savannah Trolly Tour tickets
Get your discounted Trolley Tour tickets for downtown Savannah at our front desk.
Port Royal Sound Maritime Center & Foundation
Explore the depths and beauty of Port Royal Sound and all the abundant sea life of Coastal SC.  It is a great stop while in Beaufort to learn more about the beauty of the Lowcountry.
310 Okatie Hwy
Beaufort, SC 29920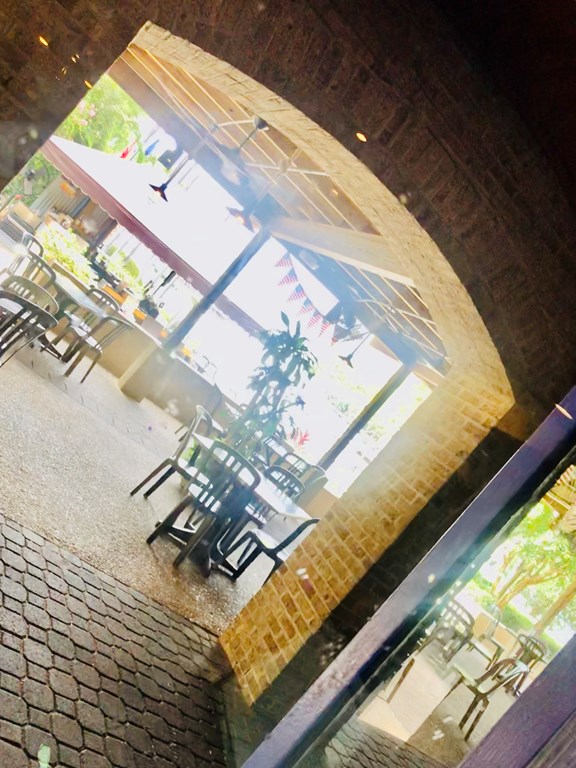 Are you A Foodie?!?...
From Hilton Head, to Charleston, Savannah, Beaufort...  we have something to tempt every palate!  Come and tour top restaurants and delve into fresh seafood, tapas, Italian, Mexican  and everything in between.