Point South / I-95 / Yemassee KOA Holiday Recreation
Family fun abounds when you gather together to play tether ball, horseshoes, corn hole or mine for gems. Meet in our pavilion or bistro for some board games and have the kids color a KOA backpack to take home. Good old fashion memories are just waiting to be made. Unwind and enjoy!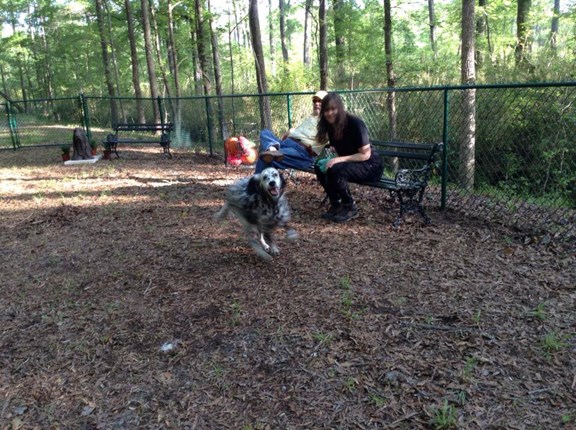 Kamp K9 Plus a Dog Walk for our 4 legged friends
Unleash your four legged friend and let him roam throughout his own Kamp! On the ridge behind the trolley this fenced in area boasts of toys, pick up baggies and accessories, plus benches for his 2 legged friends to rest. There is even a Hush Puppy Statue which cleverly peaks pups curiosity. Point South KOA has something for everyone in the family.  Opposite the park is a large dog walk to stretch everyone's legs.  Camp on. See you soon.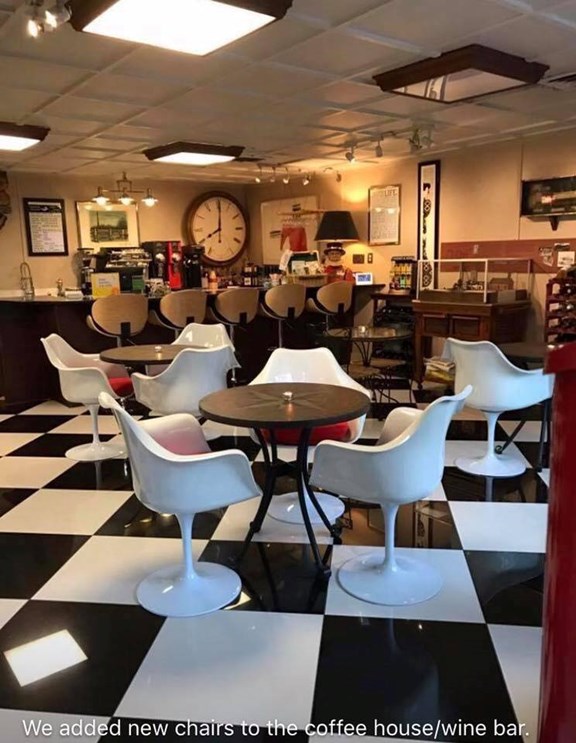 Swimming Mermaid Coffee House & Wine Bar
Every morning you can wake up to a fresh roasted and fresh ground cup of hot coffee made especially for you.  These coffee beans were carefully selected from our local Coffee Roaster who makes certain the product is harvested in free trade, organic and bird friendly variety.  We are proud to offer these blends that also include med, dark, decaf and espresso options.  Grab a latte, cappuccino, espresso,  iced coffee or premium hot cocoa selections throughout the day. Open 8 am - 9 pm daily.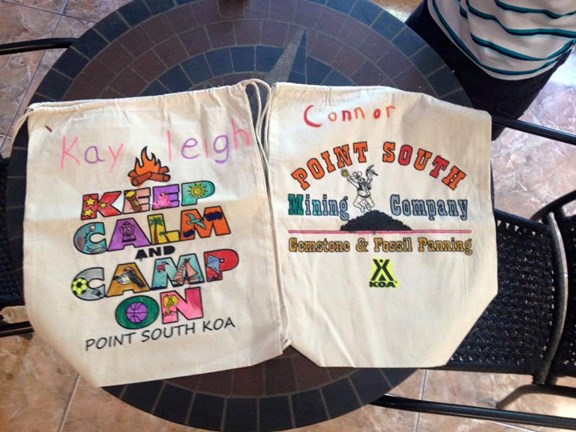 Fun Backpack Event!!!
Color a Point South KOA backpack or scarf for your pup for free!  Washable markers make this a great souvenir and time well spent.  Participate any time of day while the store is open.  Also a great way to enjoy a wine flight while the kids are having fun of their own.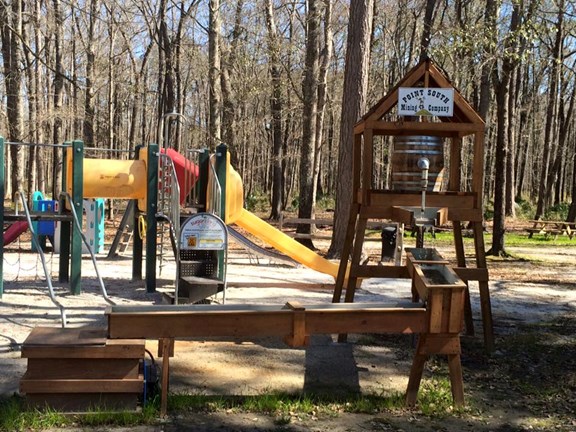 Mine for Real Gems at Point South Mining Company
Grab a bag of gemstone and fossils in the camp store then head out to the mining sluice to pan for treasures.  Fun for all ages this activity is certain to leave great memories.  There is also a seashell bag for purchase so if you do not have time to visit one of our local beaches you can still take home beautiful shells.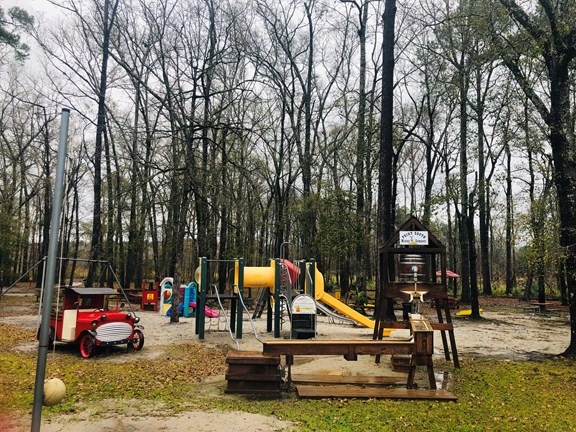 Playground & Selfie Station
Hey kids... and kids at heart, burn off all of that pent up energy at our expanding playground.  Swing, slide, hop scotch, mine for gems, tether the ball, throw some horseshoes, compete in a game of chess on our life size board or toss some bags at the dueling corn hole stop.  We now have a selfie station to match our great red truck to capture your moments of fun.  See you soon!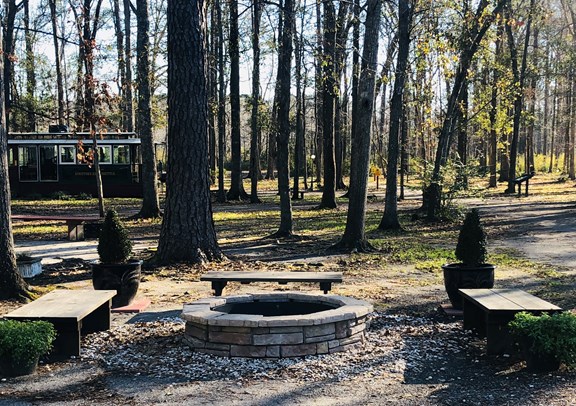 Community Camp Fire ~ Friday & Saturday nights
Join us in a fun social event every Friday and Saturday night in front of the A-Frame for our community fire. It is a great time to connect with your fellow travelers to share stories and places you have been. Camp on my friends.
See you soon.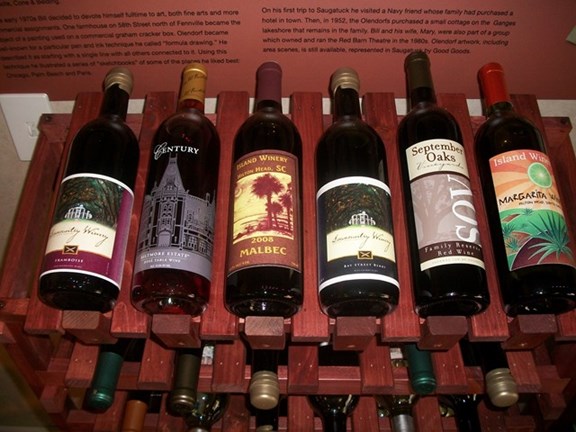 Wines from 6 Regional Wineries ~ Flights, Glass or Bottle
Enjoy a relaxing evening and social event with a flight, glass or bottle of wine from 6 regional wineries. These wineries include: Hilton Head's Island Winery, Biltmore Estate Winery, Shelton, Hinnant, Deep Water, City Scape and Black Ridge, which is the house wine of Kiawah Island in Charleston. This is a fun and great way to unwind after a long day on the road and visit with guests and staff.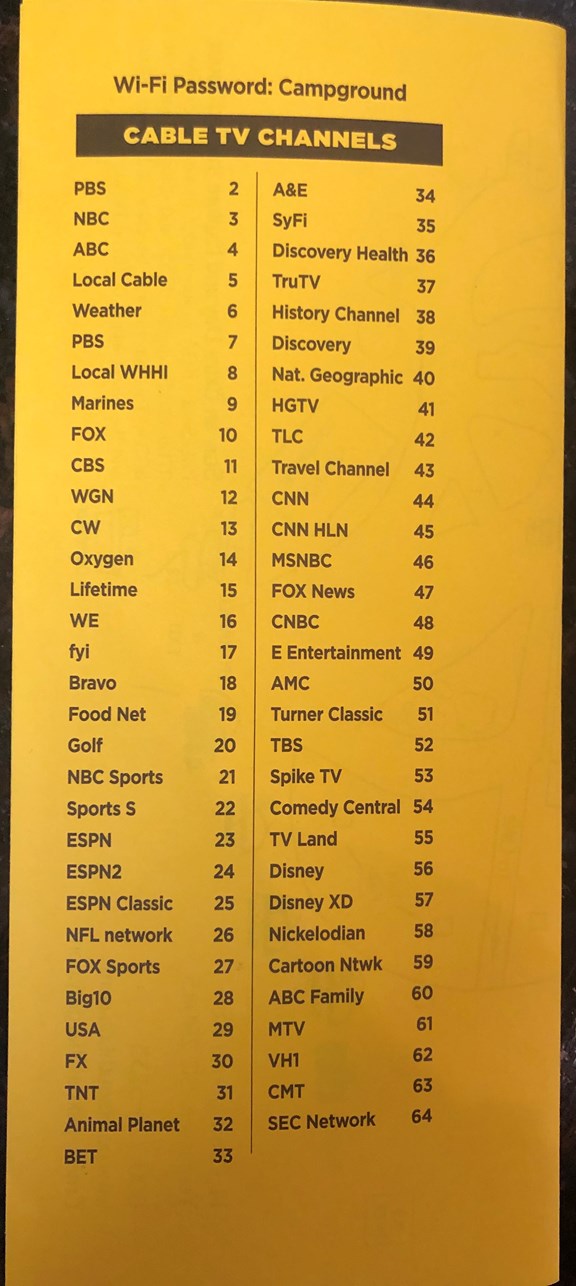 62 Channels of cable
Relax and unwind after an evening of wine tasting, mine sluicing and relaxing by the pool while you enjoy our offering of 62 channels of cable.  Available at each site and cabin - you choose from numerous sports channels, news, networks and more.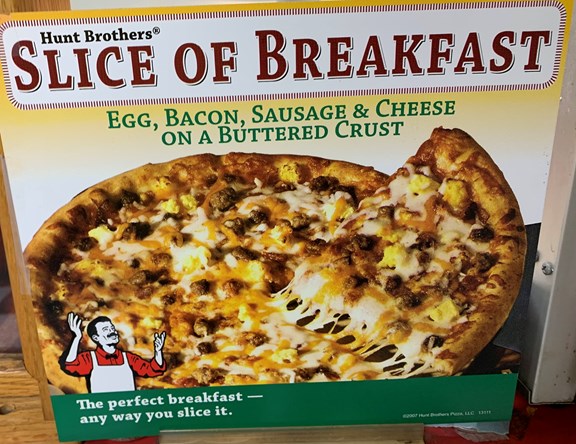 Pizza & Wings delivered to you ~ hot & fresh
Start with a breakfast pizza. Buttery crust, breakfast sausage, bacon, scrambled eggs & cheese starting every morning at 7 am. Lunch, snack or dinner, every pizza is any or all toppings for the same price! What a deal. Check out our pizza and wing specials, too. Bone in or boneless, hot or fried, and they come with dipping sauce. 
Visit our pizza menu online!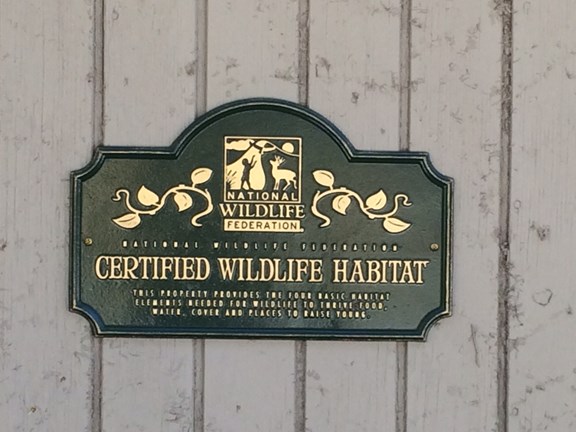 Certified Wildlife Habitat
We have now been certified as a National Wildlife Habitat.   Various species of birds, lizards, turtles, butterflies and more can be spotted as you enjoy our canopy of woods set in the Lowcountry of South Carolina.  There is a 12 acre lake just a short walk past our Kamp K9 over the foot bridge.  Egrets, Comorants, Wrens, Kingfishers, Kill Deer, Cardinals and Wood Peckers just to name a few frequent our haven.   So grab a birding journal, walking stick, binoculars and/or field guide in the gift shop and explore the beauty of nature.  Slow down and breathe deep the beauty of life.  Happy Camping.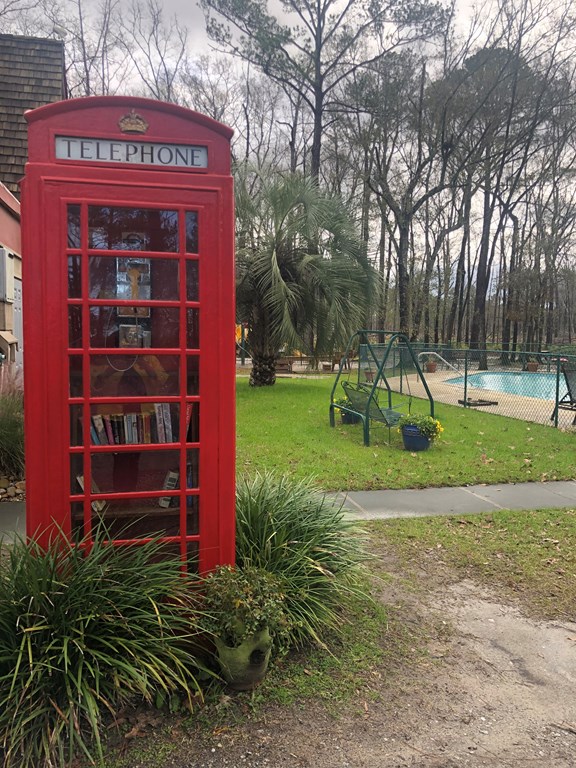 Telly Box & Book Exchange
Ever wonder what it's like to be in London and experience a Telly Box?...  we aren't in London but we have one of our own where you can really place a call.  It is also a great place for a Book exchange. So, bring a book and trade, grab and swap at your leisure.  Happy Reading.  See you soon!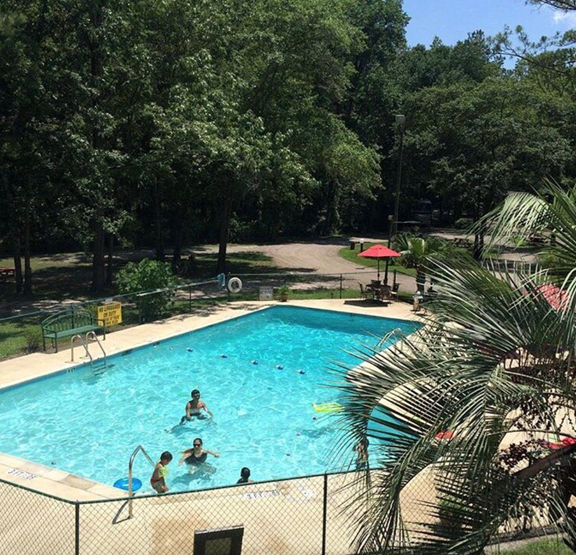 Pool ~ biggest at Point South.. open all year but Not heated
Enjoy a cool splash in our pool that is open all year. Although it is not heated southern sun keeps it refreshing 9 months of the year.  Bask in the sun on the deck in the cooler months with a fountain set in the shallow end to relax the miles from the road away.  Happy camping!  Hope to see you soon.