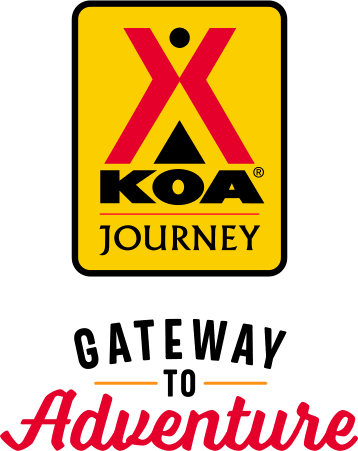 KOA Journey Campgrounds
KOA Journey campgrounds are the perfect oases after a day on the road. Whether it's along the way or a quick getaway, they've got you covered. Located near the highways and byways of North America with long Pull-thru RV Sites, they deliver convenience to the traveling camper. Pull in, ease back and take a load off.
KOA Journeys Feature:
Pull-through RV Sites with 50-amp service
Premium Tent Sites
Well lit after hours check-in service
Directions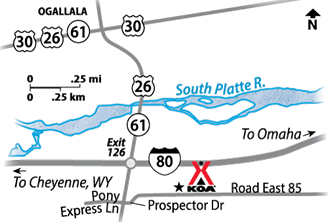 EXIT 126 off I-80 Go South. Go to the Stop Light at Prospector Drive. Go LEFT on Prospector Drive 1/4 mile and we are on the left hand side just past the TA Truck Stop
Get Google Directions
Jun 22, 2021
Very nice and friendly just wish it had a pool for the kids but overall great place.
Jun 22, 2021
Very nice and clean. Staff very helpful and friendly.
Jun 22, 2021
Great in route stopping park.
Jun 22, 2021
I guess check in time is later back east. They wanted to charge $10 to check in 1 hour early. When we got there they let us park or 5th wheel early @ no charge. Check out was onthe site but not check in. Tracey was very nice & helpful.
CAMPGROUND RESPONSE / COMMENTS:
Check-In is 2pm mountain time and we do not allow early-check in. I think you may have the wrong park as we dont have a Tracey that works here. :/
Jun 21, 2021
Clean and very nice camp hosts
Jun 21, 2021
Very clean, friendly staff, large level sites . Great overnighter
Jun 21, 2021
Welcoming, friendly, helpful staff and service, nice sites and over night stay. Thank you
Jun 21, 2021
Folks were very helpful and knowledgeable
Jun 20, 2021
Facility was clean, and landscaping around campsites was very attractive. Would recommend establishing some trees for shade and to buffer the noise from I-80, a pool would be a welcome benefit to summer travelers.
Jun 20, 2021
Third time this year- 5 days total. Excellent hosts & staff. Good facilities.
Jun 20, 2021
Everything was new and clean and looked great! Great patios, furniture, dog areas...very well thought out. Staff was also very informative and friendly.
Jun 20, 2021
Our slides broke on our stay, and Matt and his staff were wonderful helping us to close our 5th wheel. And tried to find us a repair shop. We can never say thank you enough!!!!!! The whole staff was awesome �
Jun 19, 2021
Friendly staff, level sites. Will be stopping again
Jun 19, 2021
Nice! Would stay there again!
Jun 19, 2021
This was the best campground I've ever experienced and really surpassed whatever Glamping expectation I thought I had. Wow! The clean campsite with a dog kennel, fire pit, table and so landscaped and nice. The grill, the overall grounds and amenities were Top Notch. Can I even add that the the friendliness of the people felt infectious. Wow! We will be back.
Jun 19, 2021
Always very pleasant an helpful, clean an well taken care of
Jun 19, 2021
Ogallala was remarkably clean, probably the cleanest campground that I have ever stayed in. My only concern for tent camping : The location is too close to the freeway. I found it very noisy. Its probably not an issue for RVs, but don't know.
Jun 19, 2021
Excellent service, one reason we stay with KOA
Jun 18, 2021
Very clean campground with easy pull through spots. Great place to stay when traveling that route.
Jun 18, 2021
Nice! Would stay again!
Jun 18, 2021
A LOT of traffic noise. Side note TOO Hot!!!!
Jun 18, 2021
Awesome staff and very clean. Loved the patio in the sites. The dog areas where perfect for the dogs. Unfortunately it was to hot outside when we passed through to enjoy it. Would definitely stay there again.
Jun 18, 2021
Nice KOA easy access a pool would have made our afternoon perfect for the next day's drive.
Jun 18, 2021
Other than the heat wave and wind it was great
Jun 17, 2021
Very friendly staff & efficient. This is a newer camp ground and very nice compared to some Journeys. It is noisy due to being on the hwy, but a good place to stop for overnight. Needs a few trees for shade. We would stay again going thru NE on hwy 80 for one - two nights.
Jun 17, 2021
The welcoming crew was very friendly and helpful. The facilities were very nicely appointed. We paid more for a site with a fenced dog pen.
Jun 17, 2021
The campground is impeccable! We had a pull through patio site that was absolutely perfect!! Comfortable furniture, a wonderful gas grill and a cozy stone fire pit just added to the overall experience. The staff was beyond helpful and we really enjoyed every aspect of this KOA. This will be on our repeat stops when traveling along I-80!!
Jun 16, 2021
You feel like you're being welcomed by an old friend the minute you walk in the office. They have the friendliest staff of any KOA we have stayed at. The bathrooms and showers were great, the grounds were clean / neat and two doggie parks! This was perfect for a 1 night stay along our journey! It's right next to I-80... road noise did not bother us at all! Easy on & off! Will stay here again!
Jun 16, 2021
We can tell this is a new or just renovated KOA. Not a lot of shade from the new landscaping. I liked the check in text messages rather than the emails because I don't check email on the road. The office help was so nice and welcoming. The dump station brand new! And, as we were slow in leaving, I saw the golf cart cleaners. Wow! Everything was wiped down for safety and cleanliness. Thanks
Jun 16, 2021
This review has been removed by the moderator for inappropriate or incorrect content.
Jun 16, 2021
Friendly staff, park is very neat and tidy. A pool (tho realize this is a Journey park) or even some more trees would have been VERY welcome as it was in the 90's. But as said, park was very well kept and we felt safe. Good for an overnight stop as convenient to interstate. Office confirmed Valentino's pizza delivers to site and it was good :-)
Jun 16, 2021
I wore a mask and the lady in the office offered to wear one. I didn't feel it was necessary that she wear one but I thought it was so thoughtful!
Jun 16, 2021
This review has been removed by the moderator for inappropriate or incorrect content.
Jun 16, 2021
The rv park was well maintained, well equipped and staff was super helpful and friendly. It was the nicest place we stayed at on our trip. Thanks!
Jun 16, 2021
Just stayed over for one night. The place was clean and the staff were very nice.
Jun 15, 2021
This review has been removed by the moderator for inappropriate or incorrect content.
Jun 15, 2021
Yes, this KOA is near the highway, but it sure was nice. The staff was kind, considerate and very hard-working. The area for the dogs was nearby and had grass! Our site was big enough for our large tent and the bathrooms were cleaned regularly. This is our normal stop on our way to Colorado and it is great to see the improvements that are made every year.
Jun 15, 2021
The campground was really well manicured and clean. It was a great overnight stay. Convenient to interstate. The back-in site was perfect for our teardrop. The office lady was super. She even stayed late to escort us to our back on site.
Jun 14, 2021
Decent spot. Had everything we needed. Sparse, but accommodating.
Jun 24, 2021
We had a great 4 day stay.Great staff, great site, very dog friendly and we will definitely stay agajn.
- Carol Cox on Google
Jun 20, 2021
Nice park. Great pet areas. Close to amenities. Very friendly.
- Lisa Whallon on Google
Jun 18, 2021
Very nice and clean KOA. Easy access off of I80 so there is a lot of highway noise.
- Sunshine on Google