Ogallala KOA Journey Recreation
Enjoy your stay at Ogallala KOA. We offer recreation for you to do as a family. Enjoy our outdoor horseshoe pit, gaga ball, and corn hole.
Gaga Ball
Brand new Gaga Ball will be open and available this season. GaGa (or Gaga) Ball gets its name from the Israeli word for "hit" – ga –.  GaGa Ball means "Hit, Hit Ball." This is a very fun and interactive outdoor game. It is played with a group of players and a ball. Players use their hands to hit the other players with the ball, while avoiding being hit themselves. A player is eliminated if they are hit by the ball. Come check it out and enjoy a game.
Corn Hole
New Corn Hole boards are ready for your enjoyment! Corn Hole is a lawn game that is played with 2 players or a teams of 2 players. Players take turns throwing the corn bags into a hole on a raised platform. Come try it out! I promise you will be addicted!
Kamp K9
Your four legged animals will thank you for a space to run.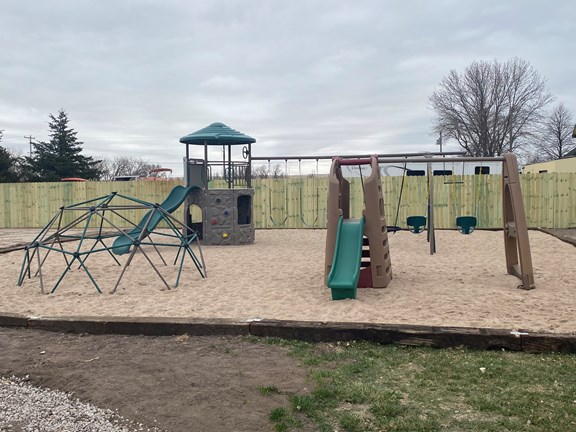 Playground
Let the kids enjoy the playground after a long day in the car.
Local Area Recreation