Local Area Attractions Near Nashville KOA Resort
Music City has so much to offer it's hard to say where to begin! Melodious attractions like the Country Music Hall of Fame, the Ryman, and the Grand Ole Opry draw in plenty of tourists, but Nashville is also proud of its history. We recommend spending a day sightseeing. Visit Andrew Jackson's home, the Hermitage, Belle Meade Plantation, or the Parthenon and Bicentennial Park! For those traveling with kids, the Adventure Science Center or the Nashville Zoo are great places to spend an afternoon. All are great places for photo ops and memories that will last a lifetime!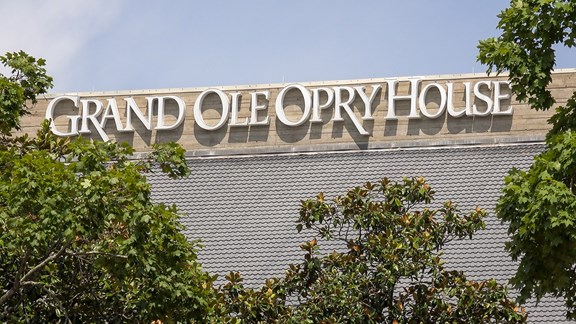 Grand Ole' Opry
No telling who will surprise you at the Opry. Featuring new stars, superstars, and legends. Every weekend, the Grand Ole Opry takes music, laughter and entertainment from Nashville to all points around the globe. Broadcast live over WSM AM-650 since 1925, the Opry is the world's longest-running live radio show.  Check out their backstage tour!
2802 Opryland Drive
Nashville, TN 37214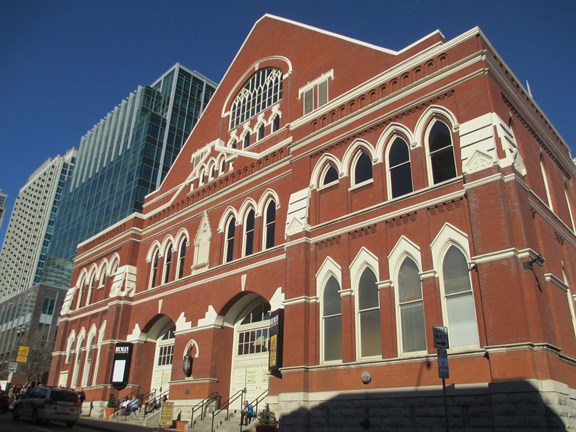 Ryman Auditorium
Former home of the Grand Ole Opry, now a premier performance hall and museum. The Ryman was first revered as a revival church when Captain Thomas Ryman opened its doors in 1892. In the century since, it's become the cornerstone of Music City's entertainment tradition.
116 Fifth Ave North
Nashville, TN 37219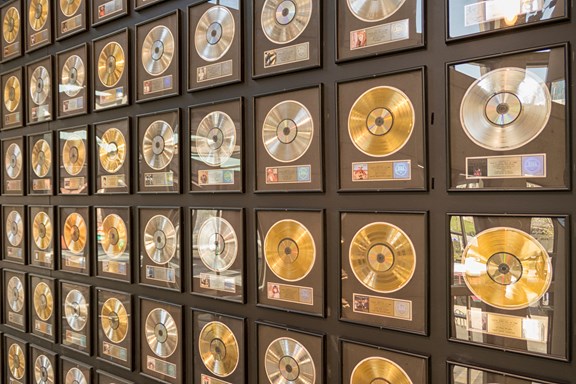 Country Music Hall of Fame
The Country Music Hall of Fame® and Museum adds a strikingly modern touch to the Nashville skyline and is situated at the epicenter of the city's rapidly growing core, a block from the popular honky-tonks of Broadway, across the street from Bridgestone Arena and Music City Center, and adjacent to the Omni Hotel. The museum, called the "Smithsonian of country music" because of its unrivaled collection,  recently unveiled a $100 million expansion, doubling its size to 350,000 square feet of dynamic state-of-the-art galleries, archival storage, education classrooms, retail stores, and special event space boasting stunning downtown views.
222 Fifth Avenue South
Nashville, TN 37203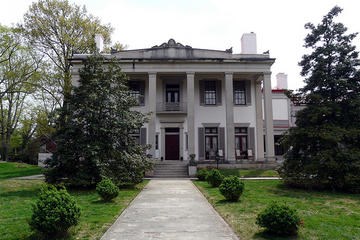 Belle Meade Plantation
5025 Harding Road 800-270-3991 Belle Meade is the queen of Tennessee plantations. An 1853 Greek Revival Mansion was once a major thoroughbred stud farm and nursery.
110 Leake Ave
Nashville, TN 37205
Local Area Recreation Near Nashville KOA Resort Nashville Activities
Due to Covid-19 and county restrictions not all amenities will be available. Please continue to check the recreation page for updates. From Civil War historical sites to all the country music you can imagine, Nashville will keep you occupied all week. Throughout the year, Nashville has many festivals and celebrations that attract hundreds and thousands of visitors. Each month there are different activities put on from groups and organizers all over the city. We sure know how to have a good time and hope you do too, so we've assembled a few different events that might interest you. If you're planning a trip, here are some activities that Nashville has taking place.
501 Broadway
Nashville, TN 37203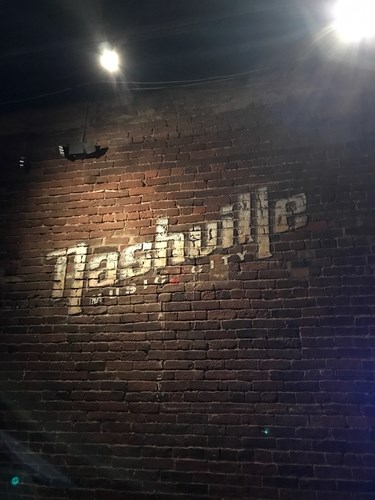 Nashville Honky-Tonks
Please check your local Honky Tonks hours of operation due to Covid-19 restrictions. Nashville is known for it's Honky-Tonks! Downtown is your destination for dancing, drinks, good food & great people. Our downtown shuttle service provides transportation from our campground directly to Broadway. Get your fill of country music, cowboy boots & southern cooking & leave the driving to us!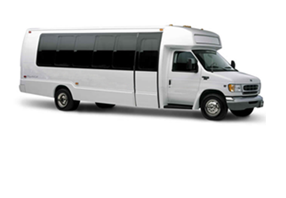 Downtown Shuttle
The Downtown shuttle service provides round-trip transportation from KOA to lower Broadway. It is only $10 round-trip, per person. For additional information, you can call them direct at (615) 406-1917.
Nashville Zoo at Grassmere
Nashville's number one attraction, the Zoo offers a variety of animals thriving in beautiful natural outdoor habitats along shaded pathways. Experience up-close encounters with clouded leopards and red pandas, experience giraffes in wide open spaces, wander through Flamingo Lagoon or stand right next to a kangaroo. You can also monkey around on the city's largest playground, take a spin on the Wild Animal Carousel, ride the Wilderness Express train or be surrounded by more than 50 Australian parrots at Lorikeet Landing. Unique to all other zoos, Nashville Zoo also offers the Historic Grassmere Home and Farm. With plenty of indoor meeting space and outdoor areas for picnics, parties and events, Nashville Zoo has something for everyone.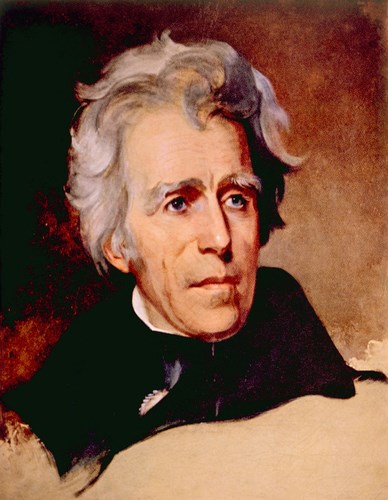 Andrew Jackson's Hermitage
Visit The Hermitage in Nashville, TN to walk through Andrew Jackson's life and home, explore a beautiful, vintage Tennessee farm and experience an important piece of Nashville and our nation. Rated the third best Presidential Site in the nation by USA TODAY, this is a must-see for any visitor to Music City! There is no better time than the present to visit President Andrew Jackson's Hermitage with  Andrew Jackson: Born for a Storm the all new visitor experience and exhibit.