Three Best Places for Hot Chicken in Nashville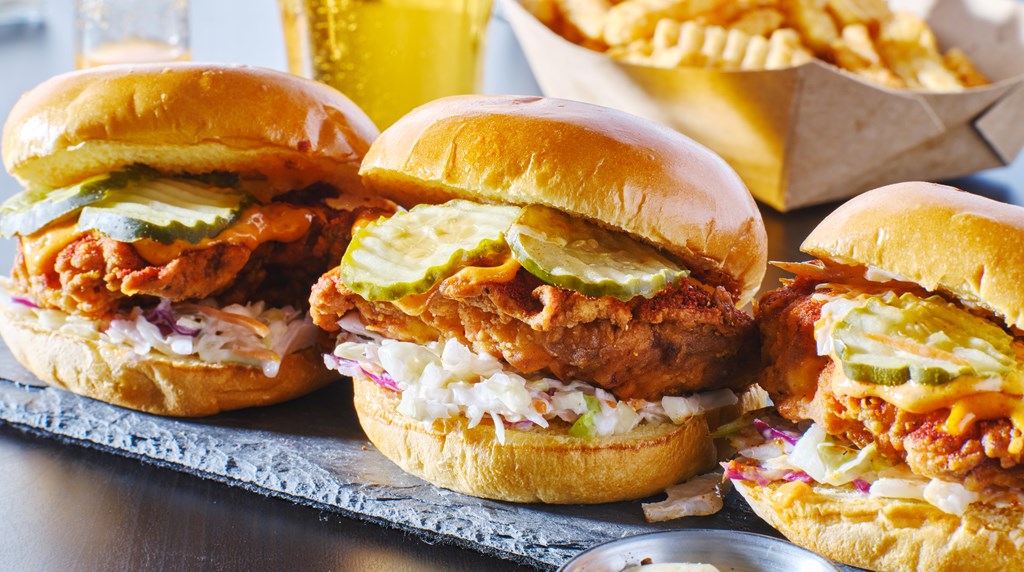 Nashville is a hub for delicious eateries! While the fashionable restaurants in the Gulch are always enjoyable, don't miss out on Nashville's Famous hot chicken. During your visit with the Nashville KOA Resort, call the Downtown Shuttle for a ride to the Country Music Hall of Fame so you can enjoy some hot chicken and Broadway! Three of the best locations for yummy hot chicken:
Hattie B's and Prince's Hot Chicken are both located downtown. Hattie B's offers their special hot chicken sandwich, dirty bird fries, and several plates and platters to mix and match the heat for your hot chicken. With so many delicious options, don't forget their scrumptious sides and desserts.
Prince's Hot Chicken boasts several flavors for their hot chicken ranging from plain to XXX hot. Make sure you can take the heat before biting into that piece of chicken! They also have sides, pints, and extras to enhance your meal of delicious hot chicken.
Moore's Spicy Fried Chicken offers some of the delectable options for hot chicken, brisket, catfish, and shrimp in the Nashville area. The drive out to 115 Walton Ferry Road, Hendersonville, is definitely worth it for a scrumptious meal.
·BONUS!
If you are staying close to the Nashville KOA Resort, but you still want to taste Nashville's Famous hot chicken, head over to the Scoreboard Bar and Grill for some delicious food. They offer pizza, BBQ, hot chicken, sandwiches, and burgers, along with some mouthwatering appetizers. They also offer live music on occasion. Make the best of Nashville and enjoy your time in the Heart of Country Music. Don't miss out on the live music or amazing eateries in Nashville. Book your reservation with the Nashville KOA Resort today!