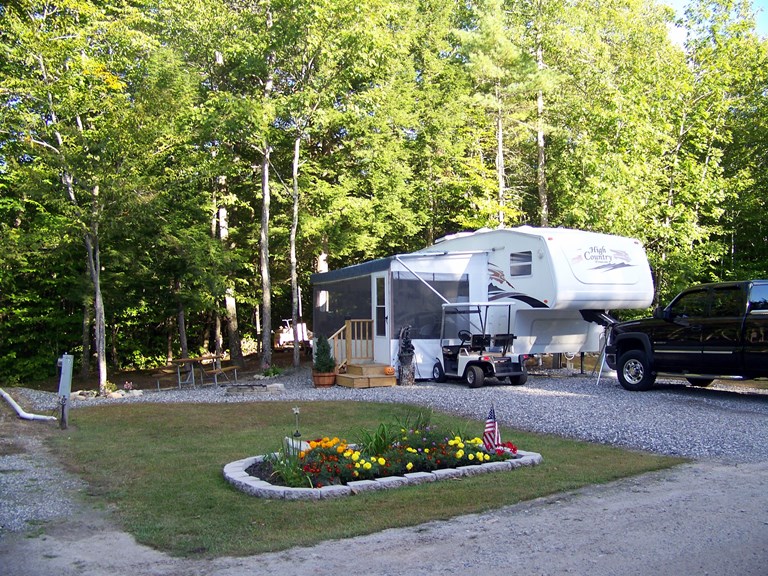 Have FUN today at Naples KOA!! - 2019 Activities
Geared for adults, young adults and children - we have something for everyone. And get this! ALL INCLUSIVE! Contrary to many other venues we make your stay enjoyable and stress-free. Family recreation through wholesome outdoor activities!
Every weekend is a new Theme like "Wet N Wild", "Valentines", "Halloween" or "Luau" to name a few. You can always find Bingo, Art's and Crafts, Hay Ride and Karaoke pretty much every weekend. Round off the night with a community fire pit to laugh and tell stories or just relax and enjoy the stars. It's all good!
Do as little as you like or as much as you like - it's your holiday! We are thrilled you chose to spend it with us!
Arts and Crafts for all ages
Parents are welcome to join in the fun and spend quality time your children.
Adults, we always welcome your help in teaching our youth your talents or undiscovered talents.
Held most every Saturday at 10 am. As always NO CHARGE. Everyone is welcome.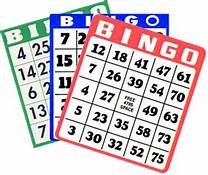 Bingo is back!!
Hot off the press:
The Maine State Legislature is passing a bill to allow campgrounds to have Bingo games once again.
There are some limitations but - for all of you diehard players - Bingo is back!!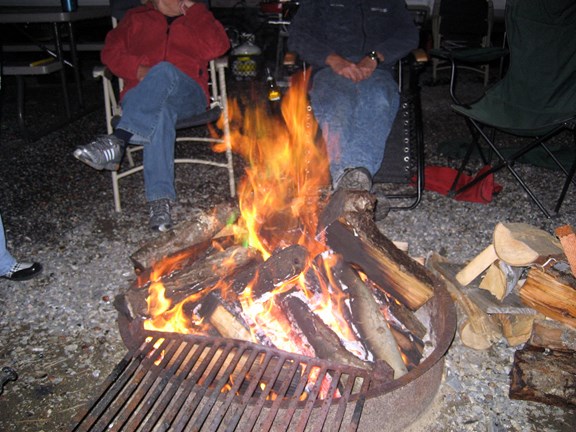 Community Campfire
Nice way to end the day. Join folks around the fire for jokes, laughter and tall tales! Make friends.
This is "kamping"!
Entertainment / Bands
Our in-house DL extraordinaire Jimmy C is ready with music and karaoke to make you feel like a rock star.
Come to sing. Come to dance. Come to have fun. It's all good. We love special requests.
Need a DJ / MC for your special occasion? Check the office for the schedule. We can host your event / function and cater it too!
Every holiday we offer live entertainment. Dance the night away with tunes from "Easy Money Band" or "Spectrum". Easy listening pop and light rock. "Reflections" band comes with oldies for you folks that like to reminisce.
Again, there is no cover charge. All inclusive "no hassle" camping stay. There's camping. And there's Naples KOA.
Hay Ride
Spring and fall we do a "dry" hay ride around the park. Join your kids and sing songs along the way.
Weather permitting we do a "WET" hay ride. We set water buckets on the trailer. Bring your soaker guns and shoot the "villains" along the way. Everyone else, grab your hose and shoot the kids as we go by! Tons of fun and everyone has a great time. Great family time.
Lobster Bakes
Lobster bakes are available anytime - on your schedule.
Our Camp Kitchen will prepare a feast for you. You provide the lobster or we can with advance notice.
We have our annual lobster bake weekend too. Check the schedule and reserve your place at the table!
Nothing says summer in Maine like lobster!
Enjoy!
Olympic Games
We've had children's activities since the beginning.
It has evolved to Olympic proportions! We have teams with adults and children who compete in various activities such as: water volley ball, fill the bucket relay, swim races with a few challenges thrown in and so much more.
It's a great "family" day with fun for everyone. Starts with the Olympic Torch run! to get things started.
Volunteers needed for judges, photography, set up and break down. Something for everyone.
Another all inclusive activity. Why stay anywhere else? Come join the fun.
Pumpkin Carving
Halloween weekend is a big event.
We have site decorating contest, best costume, ghoulish pot luck and monster mash and of course trick or treat.
But the favorite activity of all is the "Pumpkin Carving".
Adults, this is another perfect occasion to spend quality time with your kids.
We have pumpkins at the store or you can bring your own. We have patterns or you can free hand.
Prizes awarded. Best of all everyone has fun and you get a carved pumpkin to take home! It's all good.
Scavenger Hunt
Everyone loves a scavenger hunt. Depending on the theme we bury (hide) treasures throughout the park.
Teams are set up and handed "clues" to locate the treasures. Pirates weekend, Easter weekend and Mardi Gras weekend are popular scavenger weekends. Please check the schedule for events when you arrive.
Adults and children group together to figure the clues and find the "stash". Tons of excitement - tons of fun.
And, it's FREE. One more all inclusive activity to make your stay hassle free.
There's camping. And there's Naples KOA. Enjoy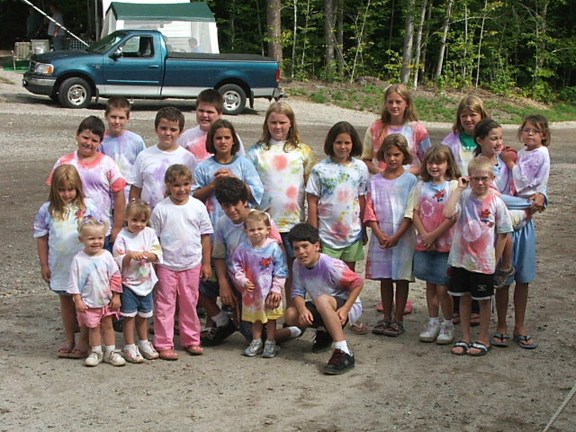 Tie Dye T-Shirts
One of our best attended activities! For all ages.
Scheduled several times per season - please refer to Activity Schedule.
Bring your own t-shirt or select from a variety of designs for about $5 each. The activity is free!
Another "over the top" fun filled experience while you stay with us.
This is one of those activities that adult participation is crucial. Volunteers always welcome.
Local Area Recreation