Naples KOA Holiday Recreation
Have FUN today at Naples KOA Holiday! Adults, young adults, and children - we have something for everyone. Enjoy your time in the outdoors with theme weekends, games, crafts, activities and more. Whether you are vacationing in a Deluxe Cabin, RV Site, or Tent Site, the Naples KOA Holiday makes your stay memorable. Do as little as you like or as much as you like - it's your holiday! We are thrilled you choose to spend it with us!
Arts and Crafts for all ages
Parents are welcome to join in the fun and spend quality time your children. Grab the paint, glue, and glitter and let your creativity loose.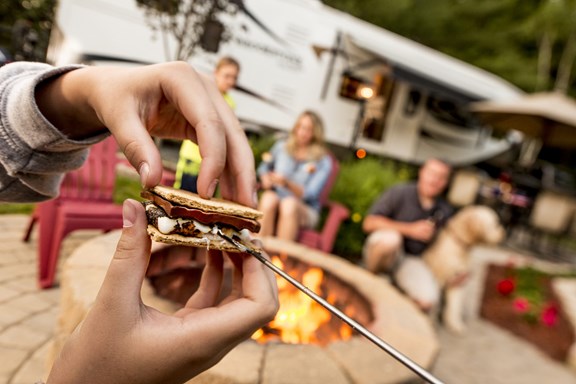 Community Campfire
Nice way to end the day. Connect with new campers and reconnect with old friends for stories and laughter.  This is "kamping"!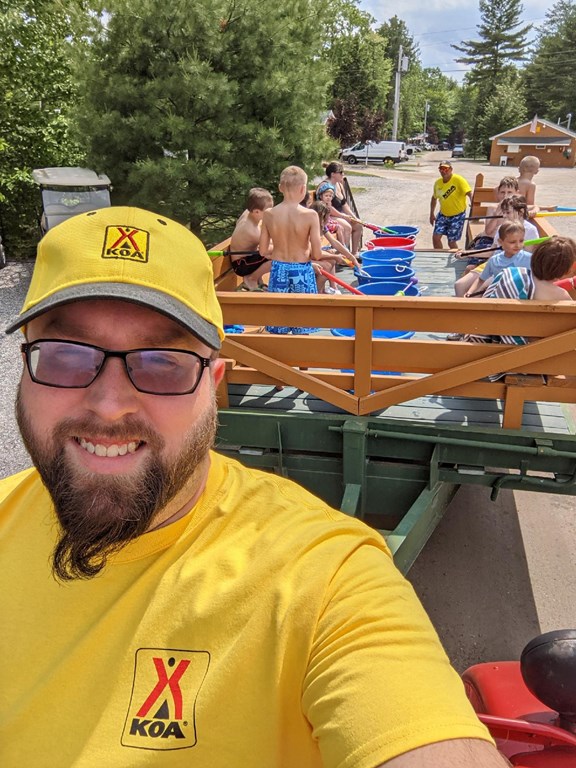 Hay Ride
Spring and fall we do a "dry" hay ride around the park. Join your kids and sing songs along the way.
Weather permitting we do a "WET" hay ride. We set water buckets on the trailer. Bring your soaker guns and shoot the "villains" along the way. Everyone else, grab your hose and shoot the kids as we go by! Tons of fun and everyone has a great time. Great family time.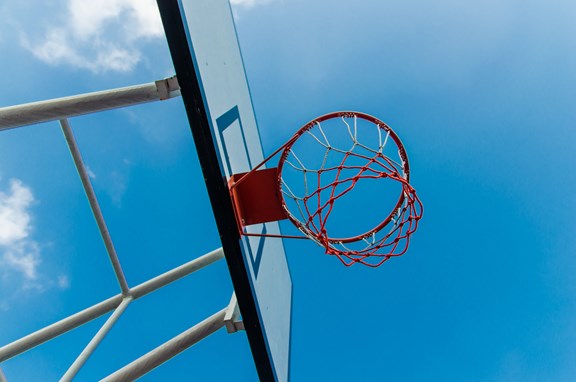 Basketball
Don't worry you can stay on point in your basketball game while staying at KOA. Shoot some solo hoops, 1 on 1, 3 on 3, or full games are all welcome!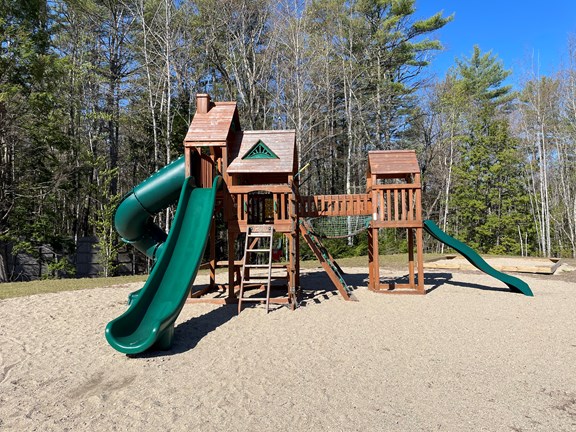 3 Playgrounds
Do the kids need a place to get some energy out?  We have 3 different opportunity play areas for physical activity for the kids or the kids at heart.
Walking Trail
Enjoy our scenic walking trail to get your steps in!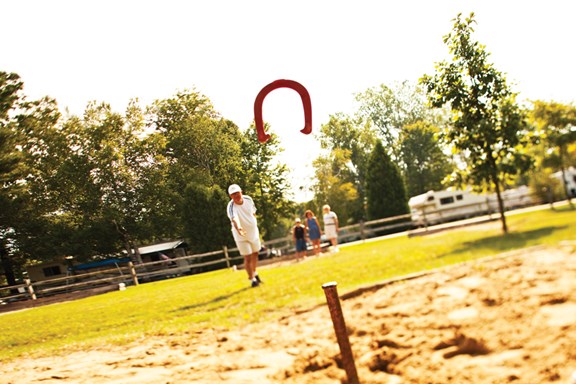 Horseshoes
Don't let your luck run out as you throw a game of Horseshoes with your crew or strike up a game with new freinds.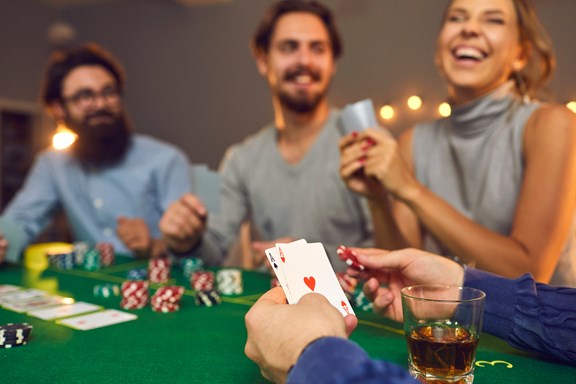 Theme Weekends
Theme weekends are an opportunity to let your creative side shine with family and new friends on the campground as we partake in fun activities around themes such as 'viva Las Vegas,' 'the wild west,' or 'old time 4th of July' to name a few.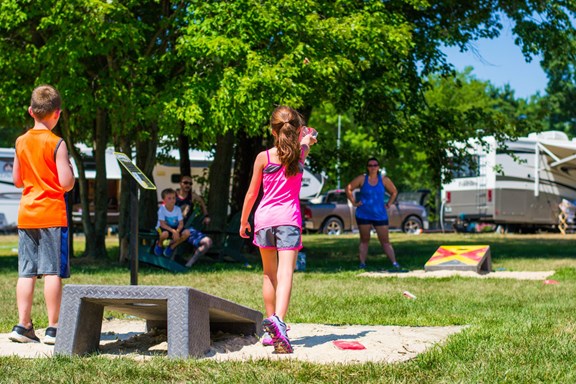 Cornhole
Toss these bean bags across the grass to hole in your points with this traditional tailgate game of Cornhole. Its an easy game for any aged player and can be played 1 on 1 or in teams.
Local Area Recreation