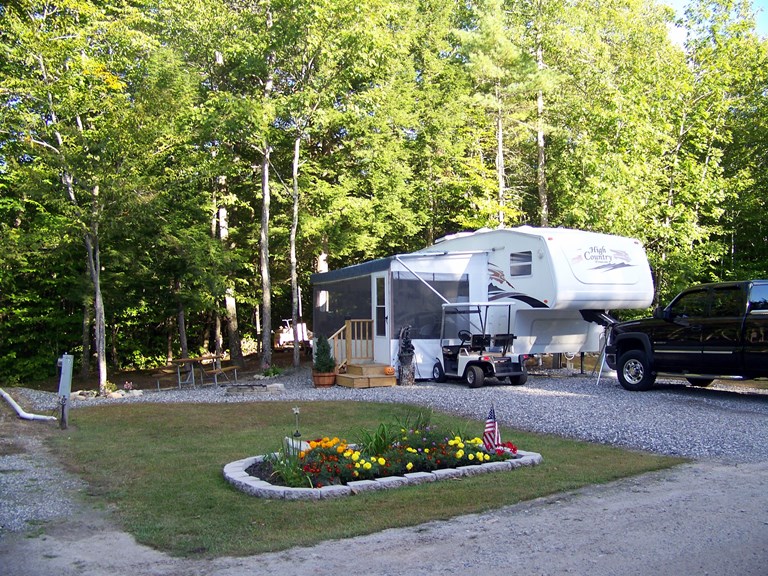 Local Area Attractions Near Naples KOA
Aquaboggan Waterpark
Aquaboggan celebrates over 35 years as Maine's original water park. Located in Saco, Maine near Old Orchard Beach, the park offers a day of fun and excitement for all ages. From high speed water slides to relaxing on a tube in the wave pool to a round of mini golf, Aquaboggan has something for everyone!
980 Portland Road
Saco, ME 04072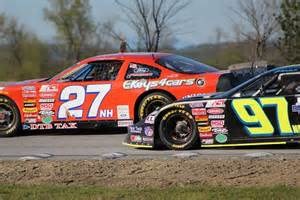 Beech Ridge Motor Speedway
We're easy to find. Beech Ridge Motor Speedway is conveniently located just 1 1/2 miles from the Maine Turnpike, in Scarborough, Maine. The town of Scarborough is a growing edge-city to Maine's largest city — Portland, just five minutes away.
69 Holmes Road
Scarborough, ME 04074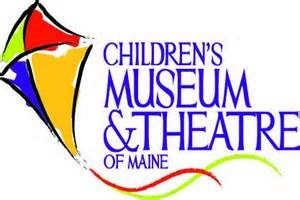 Children's Museum & Theatre of Maine
The Children's Museum & Theatre of Maine exists to inspire discovery and imagination through exploration and play.
The Museum & Theatre serves as an indispensable resource for families and educators, helping to create a broad community devoted to our children's development and learning.
142 Free Street
Portland, ME 04101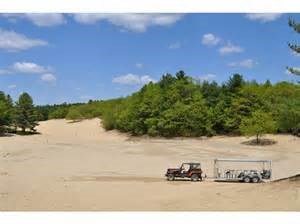 Desert of Maine
Geologists have established that a glacier slid through the ares 11,000 years ago - at the end of the last Ice Age or Pleistocene Period - left behind the sand and mineral deposits that today comprise the Desert of Maine...
Read more at their web site listed below.
95 Desert Road
Freeport, ME 04032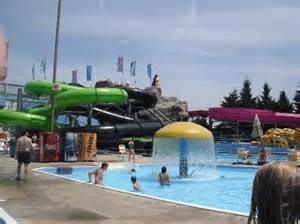 Funtown Splastown USA
Welcome to
Funtown Splashtown USA,WHERE THE GREAT AMERICAN
FAMILY COMES TO PLAY!We are Northern New England's largest family themed amusement and water park. Some of the largest attractions in Northern New England are here in sunny Saco Maine.
774 Portland Road
Saco, ME 04072
Local Area Recreation Near Naples KOA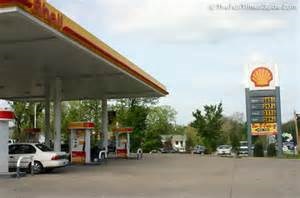 Auto - Gas / Repair (LIST)
A2M Gas & Variety, 323 Roosevelt Trail, Naples 207-693-6126
Big Apple Gas & Convenience, 293 Roosevelt Trail, Naples, 207-693-3991
Lake Region Convenience, 99 Roosevelt Trail, Naples, 207-693-4141
Bridgton Gas & Convenience, 233 Main Street, Bridgton, 207-647-5200
Naples Auto Mainly Imports, 15 Casco Road, Naples, 207-693-6770
Pond & Gendreau, 271 Roosevelt Trail, Naples, 207-693-6793
Finelines Body Shop, 1866 Roosevelt Trail, Naples, 207-693-3838
Stuart Automotive, 214 Casco Road, Naples, 207-693-5499
Naples Small Engine, Rt 302, Naples, 207-693-6793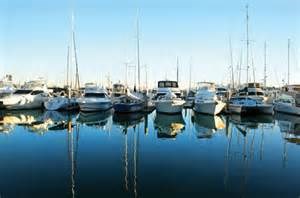 Boating / Marinas - (LIST)
Saco River Canoe & Kayak, Fryeburg, 207-935-2369
Saco Bound Canoeing on the River, Center Conway, NH 603-447-2177
Causeway Marina, on the causeway Rt 302, 207-693-6832
Naples Marina, Corner Rt 302 and Rt 114, Naples, 207-693-6252
Long Lake Marina, Rt 302, Naples, 207-693-3159
Moose Landing Marina, Rt 302 Naples, 207-693-6264
RPM Service, 1400 Roosevelt Trail, Naples, 207-693-3014
Songo River Queen II, 841 Roosevelt Trail, Naples, 207-693-6861
RAD Jet Ski, Inc., 545 Roosevelt Trail, Naples, 207-693-8200
Kettle Cove Marina, 60 Marina Road, S Casco, 207-655-4775
Harrison Marina, 779 Harrison Road, Bridgton, 207-647-2628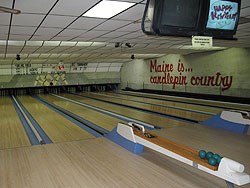 Bowling (LIST)
Strike & Spare - 135 Federal St, Parsonsfield, 207-625-8029
        https://www.facebook.com/strikeandspare   (23 miles)
Saco Valley Sports - 29 Pine St, Fryeburg, 207-935-3777
       http://sacovalleysportscenter.com/   (28 miles)
Hobbs Lucky Lanes - 108 Park St, S Paris, 207-743-9863
        http://hobbsluckylanes.com/  (29 miles)
Colonial Bowling Center, 399 Main St, Westbrook, 854-8936
        http://www.colonialbowlingcenter.com/  (29 miles)
Westport Bowling, 135 Main St, Westbrook, 854-9311
        https://www.facebook.com/WestPortBowling  (30 miles)
Spare Time Ent, 867 Riverside, Portland, 878-2695
        http://sparetimeentertainment.com/portland/  (30 miles)
Yankee Lanes, 276 Bath Road, Brunswick, 725-2963
        http://www.yankeelanes.com/ (49 miles)
Sparetime Recreation, 24 Mollison Way, Lewiston, 786-2695
        http://sparetimerec.com/ (32 miles)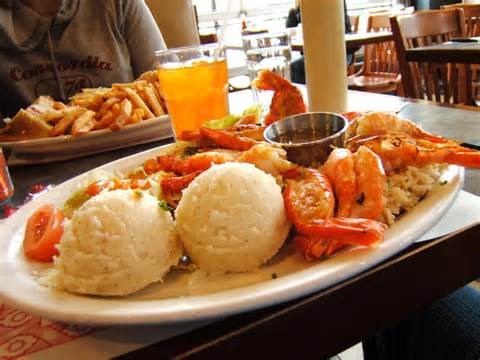 Dining / Restaurants (LIST)
Naples KOA Camp Kitchen,  Pizza, sandwiches, ribs, etc. Check our menu! 207-693-5267
Black Bear Diner,  215 Roosevelt Trail, Naples - 207-693-4770
Sandy's Flight Deck,  907 Roosevelt Trail, Naples 207-693-3508
Crazy Stallion Pizza,  639 Roosevelt Trail, Naples, 207-693-7400
Rick's Cafe & Pizza,  860 Roosevelt Trail, Naples, 207-693-3322
Subway,  639 Roosevelt Trail, Naples, 207-693-3144
Village Side Restaurant & Pub,  377 Roosevelt Trail, Naples, 207-693-1190
Freedom Cafe & Pub,  923 Roosevelt Trail, Naples, 207-693-3700
Gary's Olde Town Tavern,  678 Roosevelt Trail, Naples, 207-693-6806
Chao Thai Restaurant,  112 Main Street, Bridgeton, 207-647-4355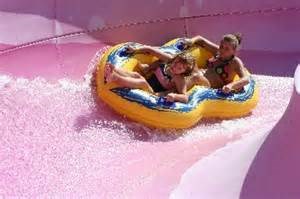 Fun Parks (LIST)
Seacoast Fun Park - Route 302, Windham, 207-892-5952
        http://www.seacoastfunparks.com/   (14 miles)
Funtown Splashtown USA - Route1, Saco, 207-284-5139
        http://www.funtownsplashtownusa.com/   (40 miles)
Palace Playland -1 Old Orchard Street, Old Orchard Beach, 207-934-2001
        http://www.palaceplayland.com/ (42 miles)
Aquaboggan Water Park - Route 1, Saco, 207-282-3112
        http://aquaboggan.com/  (38 miles)
York's Wild Kingdom - Route 1, York, 207-363-3883
        http://www.yorkswildkingdom.com/  (75 miles)
Santa's Village - Route 2, Jefferson, NH, 603-586-4445
        http://www.santasvillage.com/  (83 miles)
Storyland - Route 16, Glen, NH, 603-383-4186
        https://www.storylandnh.com/ (52 miles)
Six Gun City / Fort Splash Water Park - Rt 2, Jefferson, NH, 603-586-4592
        http://www.fortjeffersonfunpark.com/ (78 miles)