Lumberton / I-95 KOA Journey Recreation
After a long day traveling we welcome all of our guests here to stretch your legs and enjoy a walk on our new Nature Trail. Our campground is great for walking, running or biking and if you have a four-legged friend that travels with you, they will thank you for taking them along.  Treat yourself to a game of "Outdoor Checkers", shoot some hoops or take a dip in our pool.  If you have a fishing pole enjoy casting your line in the Lumber River, just be sure to only keep a photo of your catch as our policy is catch & release. If you travel with kayak, take a surf from our property. And don't forget to stop by the playground to let those kids use up that energy!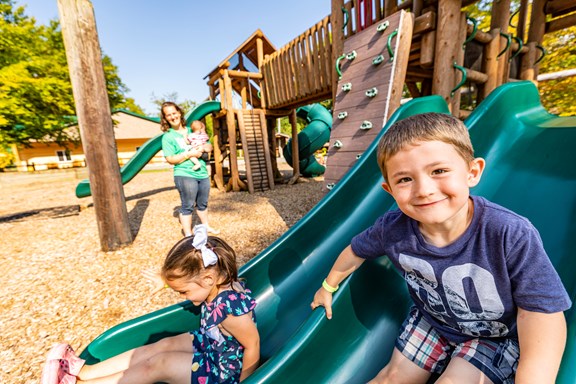 Playground
Let those kids burn off some energy before or after you travel at our playground!
Pool
Take a dip after a long drive and cool off in our swimming pool. Children must be accompanied by adults.
Kamp K9
Let your four-legged friend roam free at our onsite dog park. Our fenced in dog space allows your pups to run, play and relax leash free. Doggie clean-up bags are available around the park to ensure each guest and fur-friend can enjoy this space.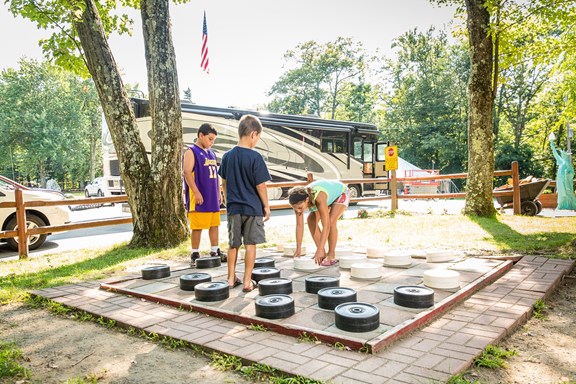 Checkers & Shuffleboard
Challenge your friends and family to a live size checkers game. Then test your luck against them at our onsite shuffleboard. Good luck!
Fishing
Cast a line and try your luck at our catch and release fishing area on the Lumber River. All anglers welcome!
Local Area Recreation