Local Area Attractions Near Leavenworth / Pine Village KOA Holiday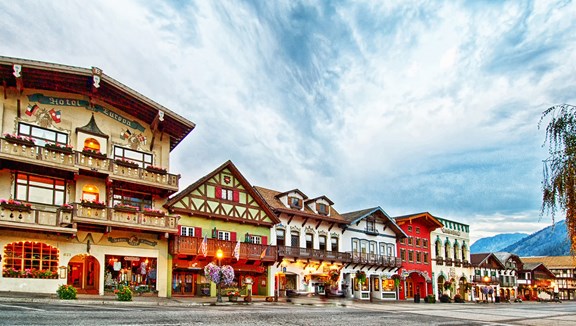 City of Leavenworth
Leavenworth is the outdoor recreational gateway to the Majestic Cascade Mountains. It is located one mile from the park. Attractions include Bavarian Village shops, weekly outdoor art exhibits, melody of Carillon Bells and fine restaurants and drive-ins.
Aplets and Cotlets
Tour the famous Candy Kitchen and Country Store. Handmade goodies from a secret family recipe with natural flavors from wholesome ingredients like pure fruit juices and premium nutmeats. Open April through December from 8 a.m. to 5:30 p.m. Monday through Friday and 10 a.m. to 4 p.m. Saturday and Sunday. January through March hours are 8:30 a.m. to 4:30 p.m. Monday through Friday.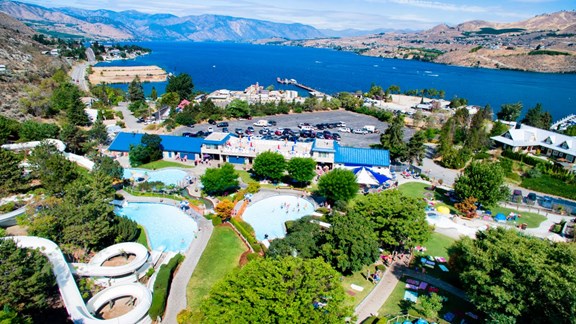 Slide Waters -- Lake Chelan Waterpark
Attractions include 10 waterslides, gift shop, 60 person spa, arcade, volleyball, great food, group area and kiddies aqua zoo. Open daily 10 a.m. to 8 p.m. Memorial Day Weekend to Labor Day (closing at 6 p.m. weekdays late May to mid-June).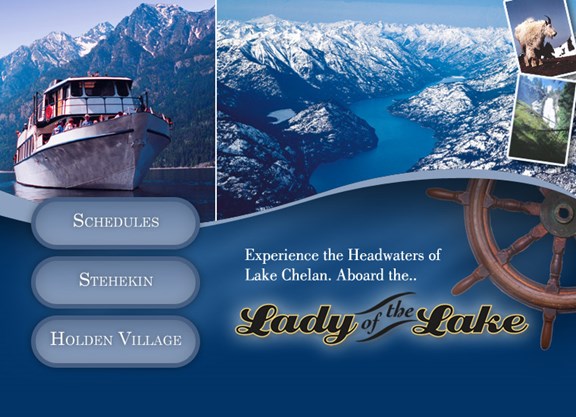 Lake Chelan Boat Tour - "Lady of the Lake and Lady Express"
Your gateway to world-class outdoor recreation like camping, hiking, bicycling, horseback riding, canoeing, river rafting, wildlife, sightseeing, fishing and birdwatching. For more information on times and rates please call 1-800-4CHELAN.

Ohme Gardens County Park
Floral garden. Season is April 15 to October 15 seven days a week. Spring hours are 9 a.m. to 6 p.m. (before Memorial Day Weekend). Summer hours are 9 a.m. to 7 p.m. and Fall hours are 9 a.m. to 6 p.m. (after Labor Day Weekend). Admission fee charged.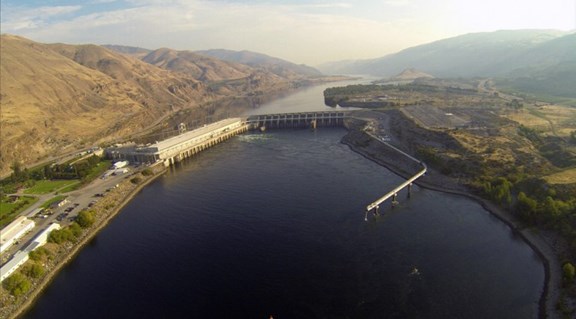 Rocky Reach Dam
More than just a hydroelectric plant, more than just a tourist attraction, more than just insurance for tomorrow; it is the culmination of the efforts of dedicated people supported by the citizens of Chelan County. Attractions include the Visitor Center, Powerhouse (full of galleries and exhibits) and the Grounds (Fish Ladder Island, the U.S. Flag, huge P.U.D. emblem flower bed, shaded picnic areas and playground equipment).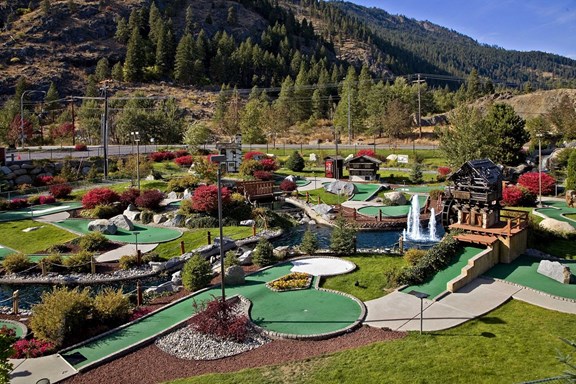 Family Fun Center
Enjoy family fun at "Icicle Junction". Attractions include 18 hole Bavarian Theme Miniature Golf Course, Indoor Arcade, birthday parties/group rates and concessions and food booth. Theater showing new release movies.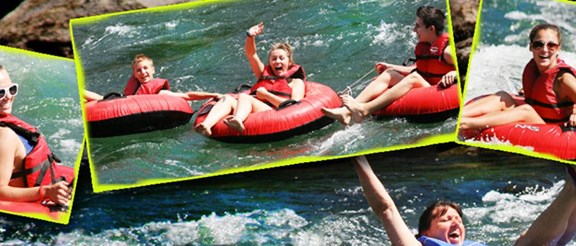 River Tubing and Rafting
Osprey Rafting Company provides tubing services right here at the Leavenworth KOA every summer. Just walk up to the tent, pay for your tubes and hop the river! Osprey will shuttle you back to the KOA at no charge! Tubing season begins when the river hits an appropriate level to tube. Please call Osprey or Leavenworth KOA for the most up to date info! Additional recreational activities offered through Osprey all summer and throughout the winter months!
9342 Icicle Rd
Leavenworth, WA 98826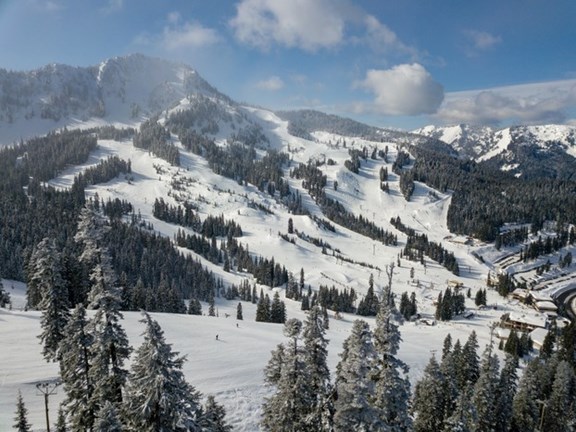 Stevens Pass Mountain Resort
Located atop the Cascade Crest on scenic Highway 2, Stevens Pass Mountain Resort caters to outdoor enthusiasts of all ability levels with seasonal activities like skiing, riding, mountain biking and hiking.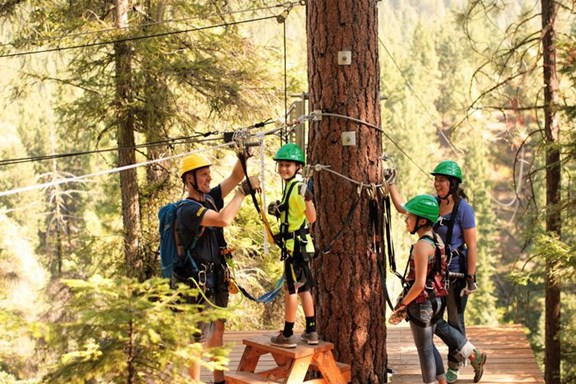 Leavenworth Ziplines
Zipline park at Mountain Springs Lodge is open April through October. Stretches from ridge to ridge, 190 feet above the valley floor. Adrenaline rush guaranteed!
19115 Chiwawa Loop Road, Leavenworth WA 98826
Leavenworth, WA 98826 Leavenworth Winter Sports Club
Groomed cross country ski trails, tubing park with lift, downhill skiing and ski jumping. All facilities are within minutes of downtown Leavenworth.
10701 Ski Hill Drive, Leavenworth WA 98826
Leavenworth, WA 98826 Golfing
Enjoy golfing at nearby courses like Leavenworth Golf Club (A semi-private 18-hole course for all levels of players) and Kahler Glen (a serene and challenging course, set amidst the beauty of the Cascades). Horseback Riding
Have a great time with Eagle Creek Ranch by calling 1-800-221-7433 or Red Tail Canyon Farm by calling 1-800-678-4512. Amenities
Leavenworth/Pine Village KOA offers firewood ($) and free cable TV. We also have a stunning pool area, a beautiful playground, a Recreation Room, and a large shelter area for group gatherings.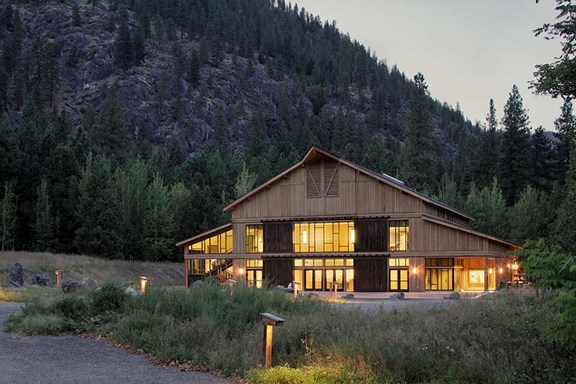 Icicle Creek Center for the Arts
Nestled in the foothills of the Cascades, Icicle Creek Center for the Arts sits on a 13-acre campus just a few miles up the Icicle River from beautiful Leavenworth, WA. You can be here in five minutes from town or two hours from Seattle.
Icicle Creek Center for the Arts hosts more than 100 performances a year and year-round educational programs for young and old. Artists, audiences and students escape the everyday grind with exceptional performances, festivals, camps, retreats, community events and classes that draw more than 15,000 people through the Center every year.
7409 Icicle Road
Leavenworth, WA 98826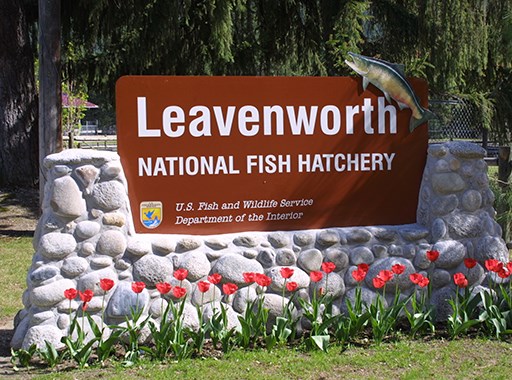 Leavenworth Fish Hatchery
Leavenworth National Fish Hatchery (LNFH), located along beautiful Icicle Creek, is a spectacular location to picnic, observe wildlife, learn about the salmon life cycle, and enjoy a nature walk. The public visitor center is open year-round. The Hatchery hosts a variety of outdoor recreational activities throughout the year and is the home for the Cascade Discovery High School. Activities include hatchery tours, Wenatchee River Salmon Festival and many special events, horseback rides, winter snowshoe tours, cross country skiing, fish viewing, and outdoor summer theater.Visiting the LNFH makes for an informative and meaningful experience for all ages.
12790 Fish Hatchery Road
Leavenworth, WA 98826
Mission Ridge Ski Resort
Light powder. Tons of sun. Amazing views. Terrain that fits everyone in the family. That's us. Only 12 miles from Wenatchee, the ski area is built into a 2,000 acre basin on the eastern side of the Cascade Mountains. We are a little higher, a little drier, and quite a bit "sunshinier" (300 days annually, in fact) than the other mountains in our area. That means when storms come in, they drop a different kind of snow at Mission Ridge: light, dry powder. Mission Ridge has more than 36 designated runs spread over 2,000 spectacular acres of trails, chutes, screamers and bowls, with a 2,250 foot vertical drop. Arriving two weeks after a storm? No problem. Mission Ridge has some amazing backcountry that is about as easy to access as you'll find. If you plan on heading out to these areas, be sure to check in with the ski patrol and Know Before You Go!