Local Area Attractions Near Leavenworth / Pine Village KOA Holiday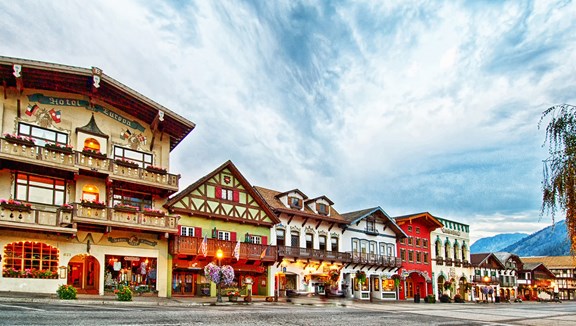 City of Leavenworth
Leavenworth is the outdoor recreational gateway to the Majestic Cascade Mountains. It is located one mile from the park. Attractions include Bavarian Village shops, weekly outdoor art exhibits, melody of Carillon Bells and fine restaurants and drive-ins.
Aplets and Cotlets
Tour the famous Candy Kitchen and Country Store. Handmade goodies from a secret family recipe with natural flavors from wholesome ingredients like pure fruit juices and premium nutmeats. Open April through December from 8 a.m. to 5:30 p.m. Monday through Friday and 10 a.m. to 4 p.m. Saturday and Sunday. January through March hours are 8:30 a.m. to 4:30 p.m. Monday through Friday.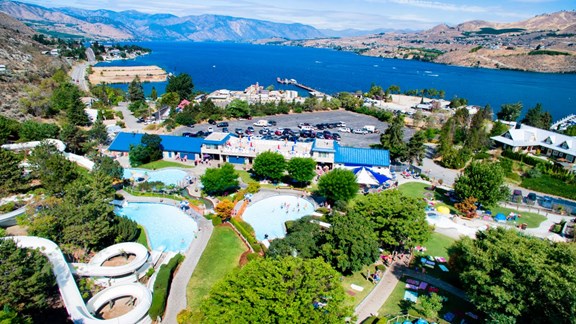 Slide Waters -- Lake Chelan Waterpark
Attractions include 10 waterslides, gift shop, 60 person spa, arcade, volleyball, great food, group area and kiddies aqua zoo. Open daily 10 a.m. to 8 p.m. Memorial Day Weekend to Labor Day (closing at 6 p.m. weekdays late May to mid-June).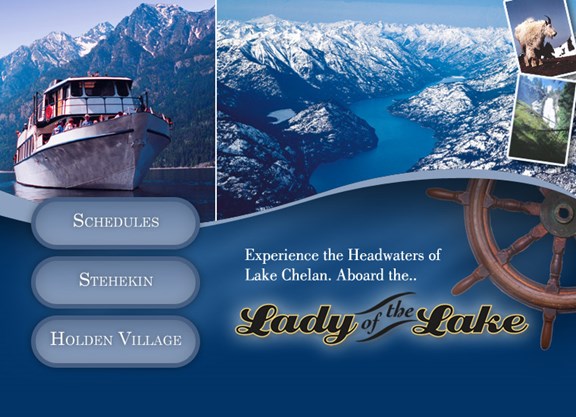 Lake Chelan Boat Tour - "Lady of the Lake and Lady Express"
Your gateway to world-class outdoor recreation like camping, hiking, bicycling, horseback riding, canoeing, river rafting, wildlife, sightseeing, fishing and birdwatching. For more information on times and rates please call 1-800-4CHELAN.

Ohme Gardens County Park
Floral garden. Season is April 15 to October 15 seven days a week. Spring hours are 9 a.m. to 6 p.m. (before Memorial Day Weekend). Summer hours are 9 a.m. to 7 p.m. and Fall hours are 9 a.m. to 6 p.m. (after Labor Day Weekend). Admission fee charged.
Local Area Recreation Near Leavenworth / Pine Village KOA Holiday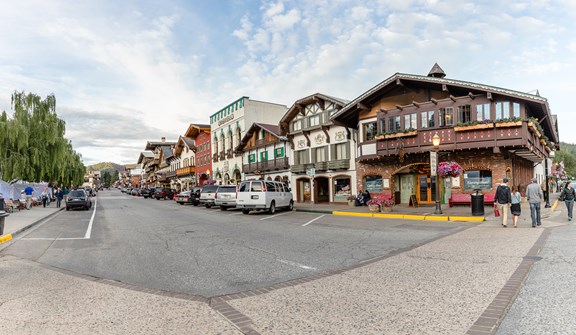 Shopping!
Downtown Leavenworth offers a huge selection of shopping and dining experiences! Take the Link Shuttle behind Safeway and get lost in the Bavarian Village for an afternoon!
Christmas Lights!
Thanksgiving weekend Leavenworth and the KOA come alive with Christmas lights! Lights are on through Valentines Day and make your winter camping experience one you will never forget! The first three weekends of December come alive with a Christmas lighting Festival! Make your winter camping plans now!
Hiking
The Okanogan-Wenatchee National Forest is a large and diverse landscape, encompassing over 4 million acres along the east slopes of the Cascade Range in Washington, with hiking trails through the entire region.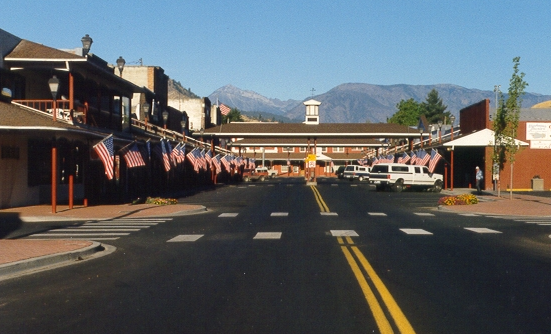 Antique Shopping and Museums
Just a 20 minute drive, you will find the small, quaint town of Cashmere, Washington, which is home to multiple antique stores and the Cashmere Museum and Pioneer Village, which preserves more than 20 historic town structures as living history exhibits.