Leavenworth / Pine Village KOA Holiday Recreation
Leavenworth KOA is excited to offer special planned activities weekends beginning in May and daily beginning mid-June through Labor Day! Activities include: jump house, build-a-buddy, tie-dye, pillowcase craft, movie nights, scrapbooking, coloring and so much more!! Please see the office for the most up to date info on planned activties!
We also offer a variety of open activities all summer, including: volleyball, basketball, kickball, soccer, ladder ball, corn hole and more! Please ask at the office for more info!!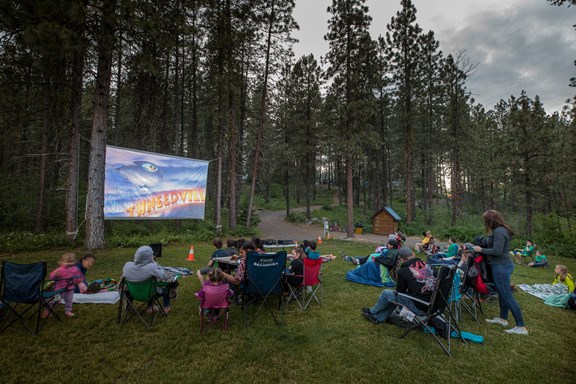 Movie Nights
Movie Nights happen every Saturday night Labor Day-August and select nights during the week in the summer at the riverfront meadow! See office for more info on what movie we're showing each week!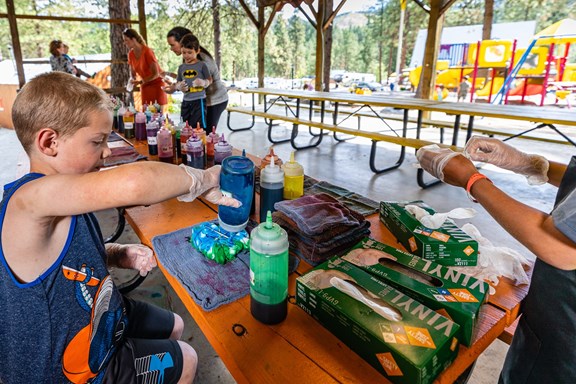 Tie Dye!
Make memories that last a lifetime by tie-dying a Leavenworth KOA t-shirt on your next visit! Offered throughout the week and on weekends seasonally. Please see the office for Tie-dye info and times.
Bounce House
Currently suspended due to COVID19. Please call our office for the most up-to-date information.
Our bounce house is up on select days throughout the week seasonally! Bring the kids over and bounce all their afternoon energy away!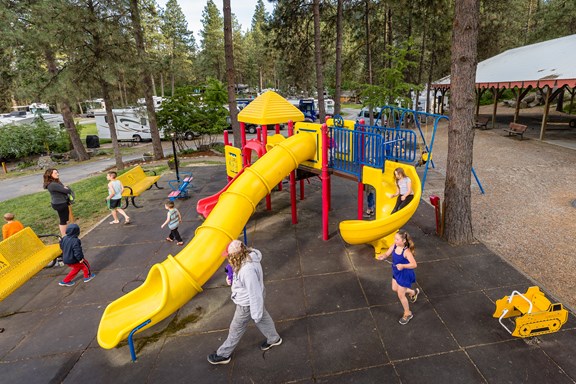 Playground!
Our playground offers endless hours of fun! Open all year so even in the snow your kids will make memories that will last a lifetime!
Build-A-Buddy
Build a buddy of your choice come fill up to snuggly perfection at this fun activity! Offered seasonally!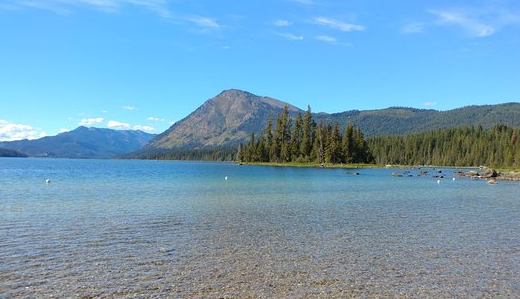 Water Sports
We are a water sports enthusiasts' destination.  Lake Wenatchee is a Northwest icon, a clear blue lake surrounded by mountains. Though its shallow lagoon is perfect for pint-sized swimmers, the 5-mile-long lake is 244 feet deep at its greatest depth and is a popular destination for boaters and windsurfers. Beginning kayakers and standup paddlers can rent boats and boards at the lake and navigate the calmer waters near the shore  Lake Chelan is a narrow, 50.5-mile long lake in Chelan County and is a popular summer destination for motorized water sports.
Local Area Recreation