Lake Placid / Whiteface Mtn. KOA Holiday Recreation
Welcome to Lake Placid / Whiteface Mountain KOA. We have lots to do, no matter your favorite season. Our campground in Wilmington, NY, is jam-packed with incredible amenities. We also host a variety of activities that your whole family is sure to enjoy.
Join us for special theme weekends with food, music and dancing — courtesy of the ever-popular DJ CR Tunes. Enjoy sunny days and warm nights by renting bikes, relaxing in our pool or taking a hayride before kicking back fireside with a s'more (or two). Enjoy the food from our snack bar, and don't forget to wake up to our cook to order breakfasts at the lodge.
Unique Lake Placid KOA Outdoor Activities and Recreation
Through every season, there is plenty of Lake Placid recreation activities and the surrounding regional destinations are home to an array of Adirondack family activities, cultural offerings and unique opportunities found only here. Our local KOA team would be happy to help you find your next outdoor adventure. Our Wilmington, NY, campground is just a short distance from the area's best hiking trails, cycling and other incredible excursions.
Book Your Quintessential Camping Getaway Today
If you are looking to fill your family vacation with experiences and activities near Lake Placid and Whiteface Mountain, look no further than Lake Placid / Whiteface Mountain KOA. A visit to the Adirondacks provides a spectacular backdrop that is perfect for any occasion — family vacations, romantic getaways or outdoor adventures with friends. Our upgraded tent sites, camping cabins, and new glamping tents are a great way to stay while enjoying your camping getaway! Book your stay at our KOA today.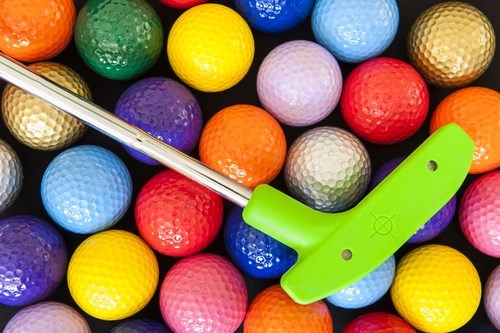 LIMITED - Mini Golfing
DUE TO COVID-19, THIS WILL HAVE LIMITED USE. PLEASE CHECK WITH THE OFFICE. 
Golfers from young to old can hit the links on our nine-hole mini-golf course. Miniature golf is a low-intensity pastime designed to put your putting skills to the test. With a variety of challenging obstacles, you can play strategically or just for fun. There is no telling who will come out on top. 
Stop in to the office to pick up balls and clubs. While we can't guarantee you'll be the next Tiger Woods, we can guarantee fun to be had!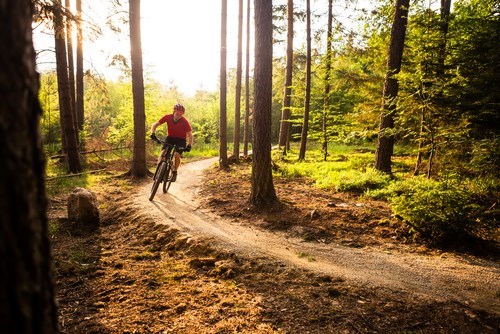 Mountain Biking
The wooded trails that criss-cross the Adirondacks are the perfect destination if you love to travel on two wheels. Whether you are looking to zoom along a single-track, challenge yourself with a technical mountain climb or enjoy some extreme downhill thrills, the Adirondacks are a mountain biker's dream. There are trails for both advanced and beginner cyclists. Just be sure to do a little research ahead of time to ensure a safe trek.
Located in the heart of the Adirondack Mountains, our KOA makes a great home base for mountain bikers. With a variety of trails starting at or near the campground, you'll be exploring in no time. For the experienced rider, our convenient location less than a mile from Whiteface Mountain — the closest accommodations you can get — is ideal if you're looking for a little elevation.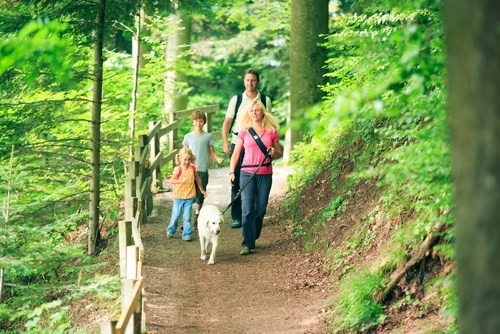 Hiking
The High Peaks of the Adirondacks provide some of the most popular hiking trails in Wilmington, NY, and the Eastern United States. Your journey will take you past bubbling mountain streams, epic waterfalls, lush forests and ancient rock formations. Even when the weather is snowy, hikers can use snowshoes to venture out and enjoy the crisp mountain air.
There are paths and tracks for every ability level, whether you are trekking with the family or heading out on a rugged mountain adventure. The trails leading to Copperas, Owen and Winch Ponds are local favorites and perfect for beginning hikers. If you are looking for something more challenging, Whiteface Mountain is the fifth-highest peak in the state and features strenuous yet well-established trails with incredible views along the way.
With trails starting right at our campground, you will be ready to explore near and far.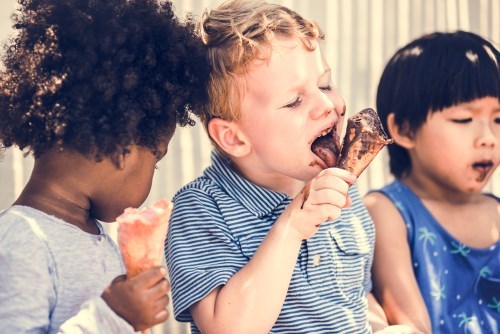 Ice Cream Socials
"You scream! I scream!"... Well, you know the rest. Anyone with an experienced sweet tooth will not be able to resist capping their day of adventuring in the Adirondacks with a sugary, creamy treat. Cool off with our famous ice cream socials, a staple of our summer activities. This regular event is a great way to meet your fellow campers or to relax after a jam-packed day. Check our calendar or ask our friendly office staff when we'll be scooping next.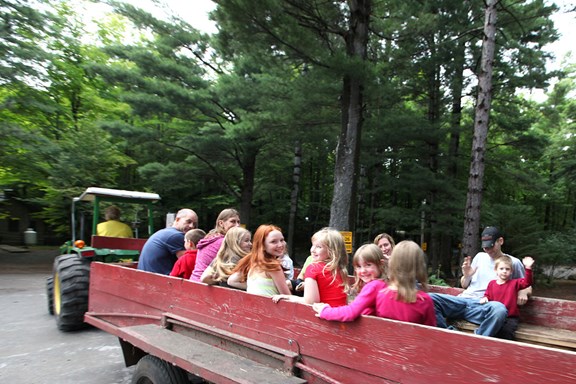 Family Fun
From our exciting playground where little campers can get out all their pent-up energy to an array of games and activities, kids love our Fun Zone. These family-friendly campground amenities are designed to make your Adirondack experience an unforgettable time for every member of your family.
In the warmer months, our heated pool is a favorite hangout to make the most of sunny days. Add a full calendar of planned family events throughout the year from cookouts to dance parties, and you're sure to have a good time at Lake Placid / Whiteface Mtn. KOA! From Christmas in July to an array of marathons and competitions, please check our calendar for upcoming events.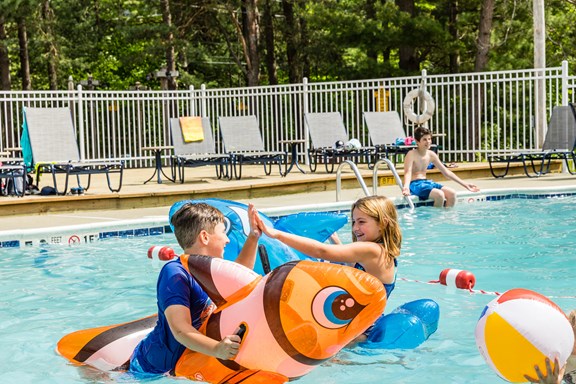 Swimming Pool
Make a splash in our pool! Kids, parents, grandparents and everyone in between will love to take a dip in our refreshing water. Swimming pools are a great way to relax and unwind. You can lounge poolside and take in some sun while your little ones splash around and play their favorite pool games — or grab your suit and join in the fun, too!
Pool fun by day and campfire by night — KOA offers the best of both worlds.
Local Area Recreation