Houlton / Canadian Border KOA Journey Recreation
Enjoy some recreation activities right here on the campground. Cornhole
Enjoy some friendly competition with a cornhole game.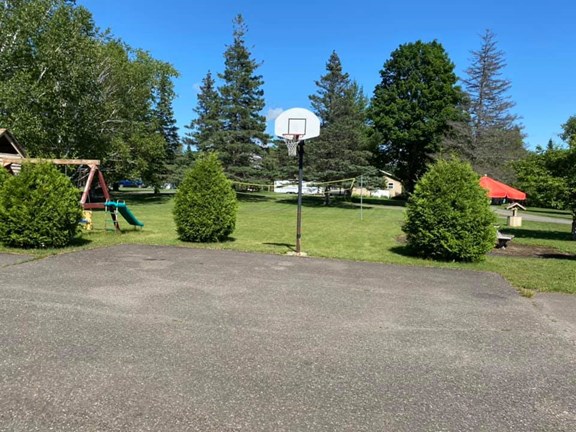 Playground
Swings, slide, teeter ball, basketball and volleyball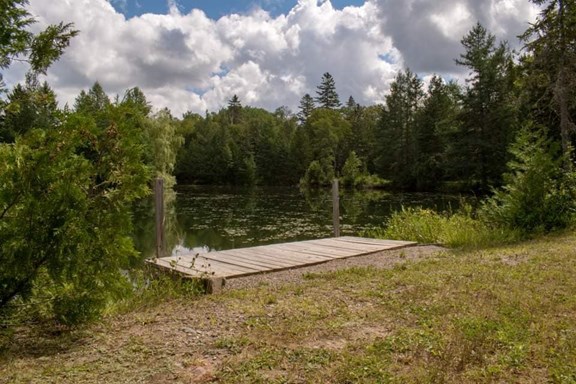 Walking Trails
Enjoy our beautiful walking trails around the ponds and back of our park.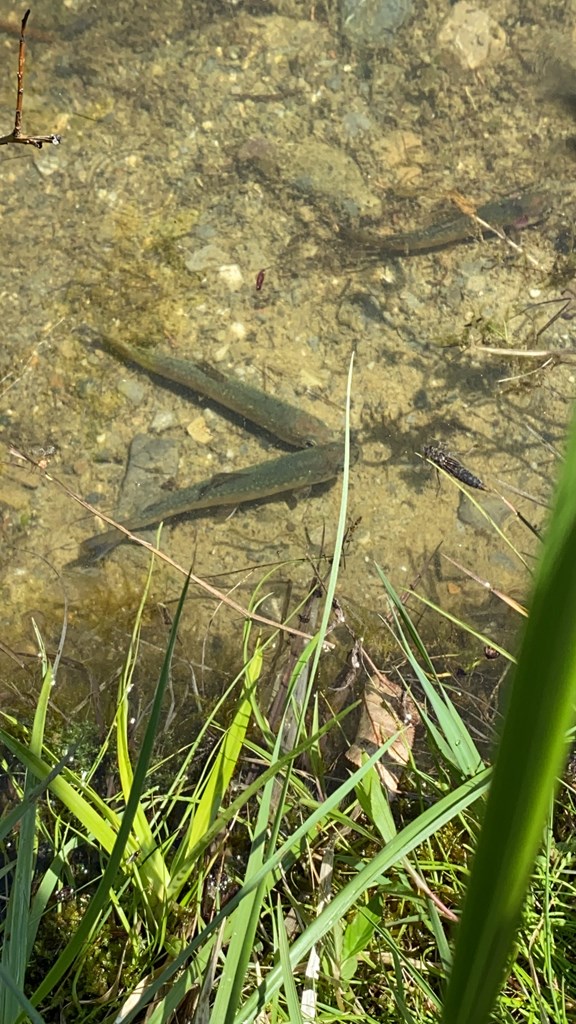 Catch and Release
Let the littles cast out their fishing line to try their luck in snagging a big ole fish.
Fire Hydrant Sprinkler
Try not to get wet while running around the fire hydrant!
10' Splash Pad
Cool off on the 10' Splash Pad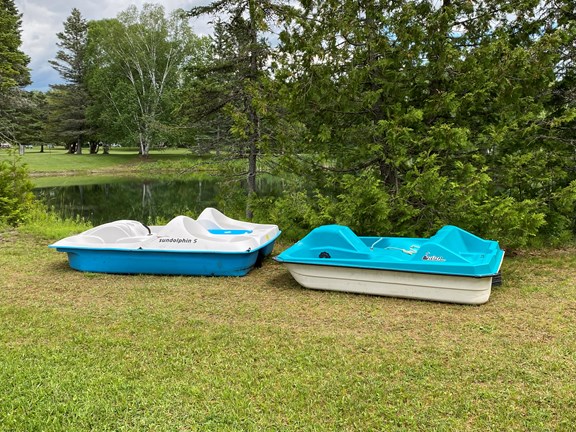 Paddleboats
Work up those leg muscles with a nice paddle around our pond in the paddle boat.  Maybe you are even brave enough to jump off it into the pond water.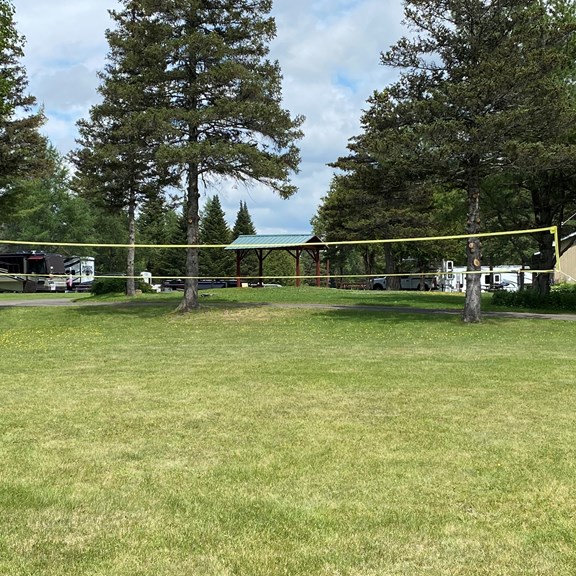 Volleyball
Get a group together and have a friendly game of volleyball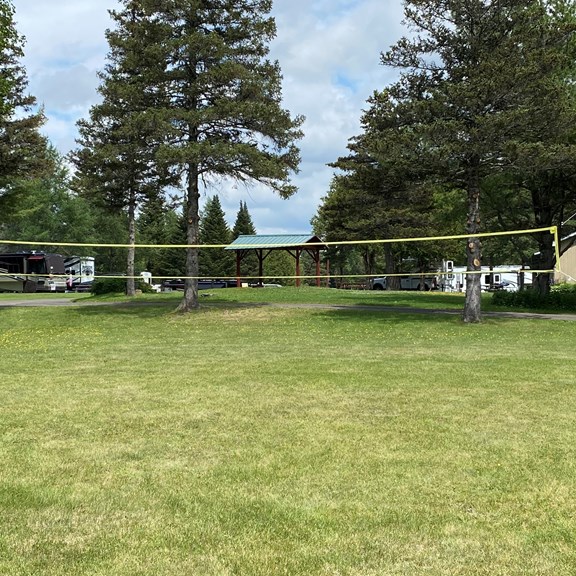 Badminton
Don't let that birdie hit the ground Cribbage
Play a friendly game of cribbage in the rec hall
Local Area Recreation