Local Area Attractions Near Houlton / Canadian Border KOA
Known as THE COUNTY, Houlton, Maine is filled with miles of potato farm land, beautiful views and just a hop, skip and a jump away from our Canadian friends.  Your local attractions don't have to stop in Houlton.  Cross the border into Canada and explore their beautiful land.  
Take a short trip to Smyrna to explore Pioneer Place, an Amish store full of amazing things. Aroostook County Historical & Art Museum of Houlton
The Aroostook County Historical and Art Museum was founded in 1937 by Ransford W. Shaw.  We are located in the Historic White Memorial Building at 109 Main Street in Houlton, Maine. Our mission is dedicated to preserving the history and artistic heritage of Aroostook County's shiretown and the surrounding area.
109 Main Street
Houlton, ME 04730
Houlton Riverfront Park
The non-motorized trail is a wide, graveled path running parallel to Meduxnekeag River. Hikers can walk for a round trip, or use it as a one-way connector trail connecting Highland Avenue Bridge. The park has a large, sheltered picnic area. A statue of a bear, sculpted by Forest Hart, sits next to the parking lot, greeting visitors to the park.From the park, hikers can walk across the Meduxnekeag River via the Gateway Crossing Footbridge, to Houlton's historic downtown Market Square. Around the Market Square, one can find many little boutiques and shops to stop in and make a purchase, have a latte, a snack, or just look around. The Gateway Crossing Footbridge also provides access to the park and the trail from downtown Houlton.In the park and along the length of the trail are a number of installed, educational plaques that have graphic illustrations and narrative explanations of local history and local wildlife and plants.Pets are allowed but their wastes must be removed. The park provides dog waste bags without charge.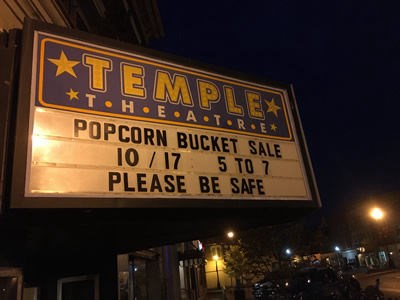 The Temple Theatre
The anchor of the historic Houlton downtown district, the Temple Cinema offers the latest first-run films in a nostalgic atmosphere. Enjoy big screen, family fun five days a weekSPECIALS

Wednesday night is Free Popcorn when you bring your own bowl.

Thursday is bargain night. All seats $6

Matinee price (shows starting before 4 pm): $7 for all ages

We have capability for video projection, so keep us in mind for birthdays, business, or other functions.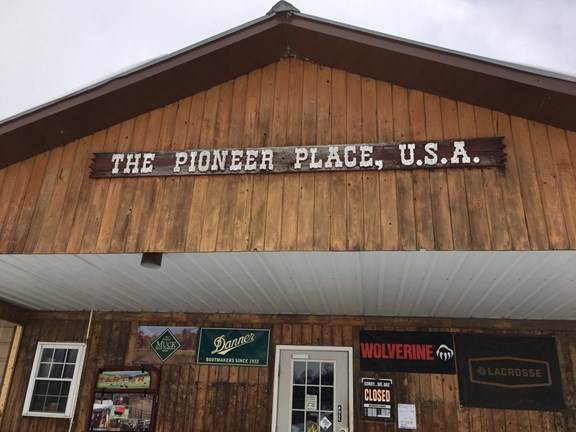 The Pioneer Place - Amish General Store
Stocked with everything from jams to tools, Pioneer Place is a true general store — and a community anchor for Amish and non-Amish residents alike. (From DownEast.com)
2539 US-2 Smyrna Mills
Smyrna Mills, ME 04761