Gettysburg / Battlefield KOA Holiday Recreation
When you are not out and about touring the battlefields or exploring downtown, we have plenty of fun activities to keep you busy! Activity Pass
The Activity Pass allows for multiple days of fun! The pass is $9.95 and includes a hour fun bike rental, one round of mini golf, and a gem mine bag. That's $16 of fun for only $9.95!
Mason Dixon Mining Company
Purchase your bag of mining rough and enjoy the rush of sifting for hidden treasure! Bags of rough can be found in the office. There are different sized bags with various treasures hidden inside. Ask a friendly staff member for assistance if you have any questions.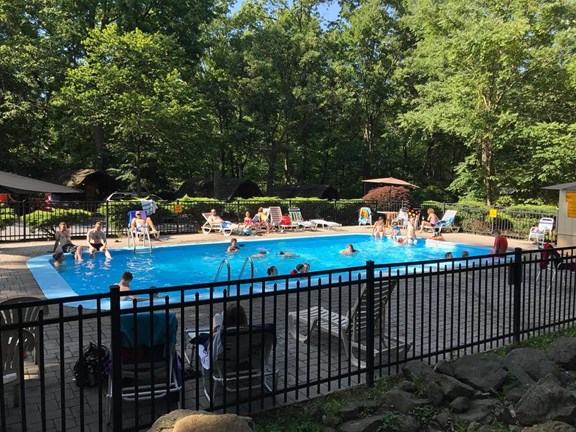 Swimming Pool
Come relax or swim around in our heated swimming pool. For your convenience we have umbrellas and pool chairs. 
Open Memorial Day Weekend until Labor Day Weekend.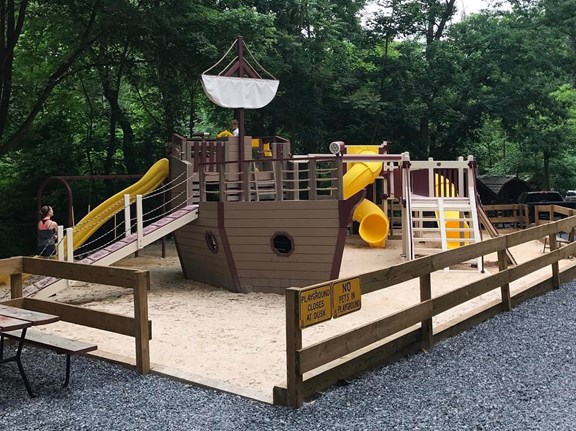 Playground
NEW Playground Equipment for 2017!!! We have a pirate ship, slides, monkey bars, and swings! Tons of fun for any age! Playground closes at dusk.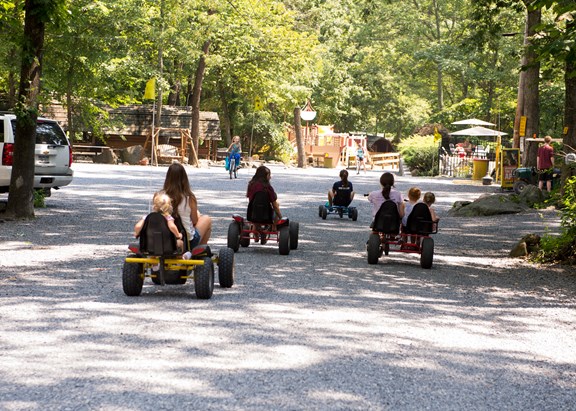 Fun Bikes
Are your kids looking for a challenge? We have pedal bikes they can ride around the campground. Bike rentals are $5 for a half an hour, and $8 for an hour. A parent signature is required.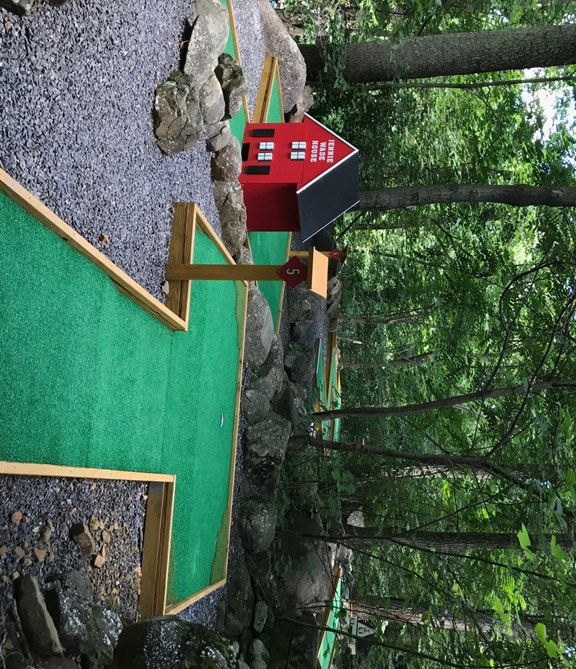 Mini Golf
NEW UPDATED GOLF COURSE FOR 2017!! Work on your golfing skills by playing a round of putt putt on our 18 hole mini golf course. It costs $4 to play, and the course is located in a small wooded area behind the office. Stop in the office to pick up your putters and golf balls.
Carpet Ball
Carpet Ball is a fun game for the whole family to try! Don't know how to play? Instructions are included too! Be careful...campers have reported that this game is addicting! A parent signature is required to sign out the equipment.
Horseshoes
During any free time that you may have, we have horseshoes available in the office. A parent signature is required to sign out the equipment.
Life-Size Connect 4
For everyone's enjoyment we have life-size connect 4 in the open area!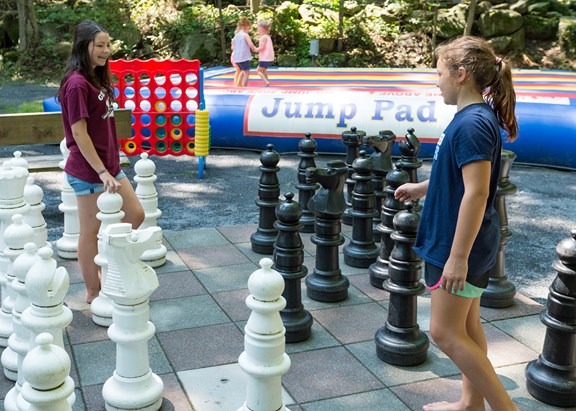 Life-Size Chess
For everyone's enjoyment we have life-size chess in the open area!
Pet Playground
We even have activities for our special furry campers! As you enter the campground you will notice the pet playground that is set up with different types of play equipment for your pets. We also have a grassy area out near the road where you can walk your pet.
Shuffleboard
Located behind our office we have the exciting game of shuffleboard! You can sign out the shuffleboard sticks and pucks from the office. A parent signature is required to sign out the equipment.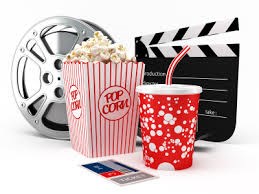 Movie Rentals
In case of a rainy day, there is a large selection of movies to rent. There is a $2 rental fee and $10 deposit to rent a movie. (The deposit will be refunded upon movie return.)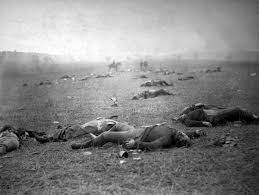 Civil War Hauntings
Every Thursday night (June 16 - September 1) come to the pavilion to listen to spine chilling ghost stories told by a period dressed story teller. Fun for all ages!