Galveston Island KOA Holiday Recreation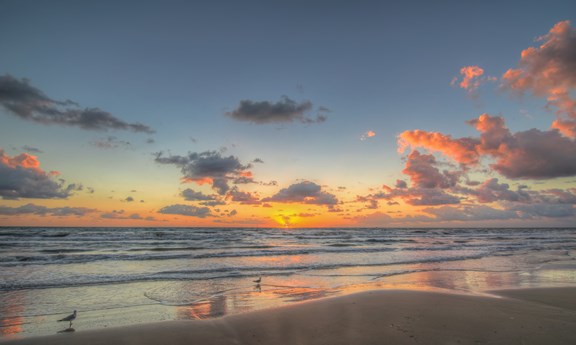 Easy Beach Access
Walk or drive to the beach in just minutes! A short walk across the road, and you will reach the waterfront paradise. Take a stroll down the sandy walkway and enjoy searching for seashells and salt life. Make sure to bring your sunscreen, towels, beach umbrellas, and coolers for a relaxing beach experience!
Swimming Pool and Hot Tub
The Galveston Island KOA offers a relaxing beach entry swimming pool as well as a hot tub. Our air conditioned Clubhouse with a wraparound deck is adjacent to the pool area. At sunset, you can see some of the most beautiful colors blend across the sky. It truly is the best place to watch the sun fade away.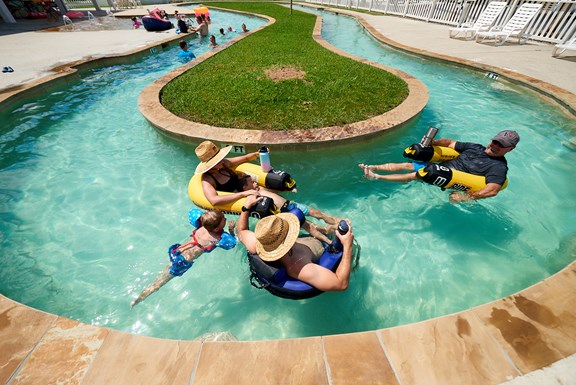 Lazy River
Ready to let your cares wash away? The Galveston Island KOA offers a beautiful lazy river so you can relax without being swept away by the ocean. There's nothing quite as relaxing as soaking in some sunshine while floating our lazy river. The hours slip by, and before you know it, it's time for dinner.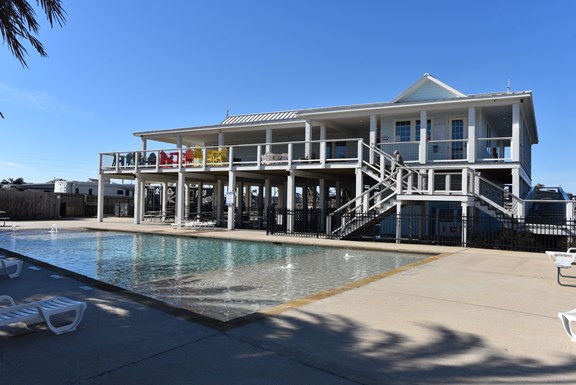 Clubhouse with Wraparound Deck
Our Clubhouse is the place for fun! You don't want to miss the amazing sunset views and sweet south Texas memories made here.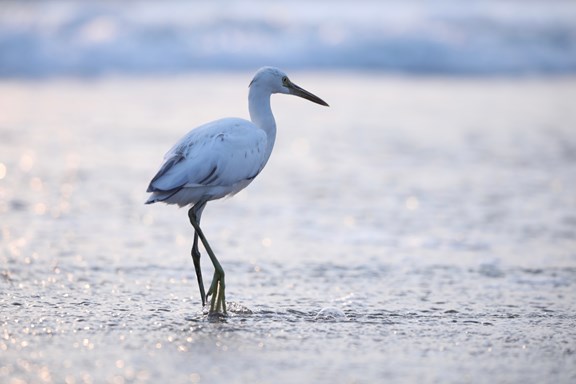 Protected Wildlife Area for Migratory Birds
There is a beautiful natural section of land preserved for the migratory birds. They fly from Central and South America during their migratory route. North in the spring, and South in the fall. Our campground is in the center of the trans-Gulf migration route, so you're bound to see some beautiful birds! Don't forget your camera to capture incredible moments of nature, the sunset, and a diverse range of tropical and local birds.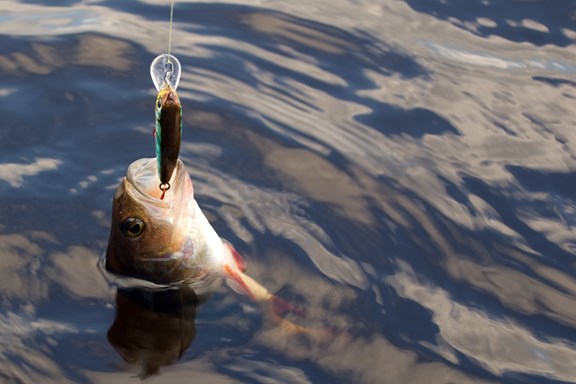 Private Pond for Fishing
We have a cute little pond where you can go fishing with the kids. Full of small fish, some big fish, and crayfish, this is a perfect place to practice your luck. When you catch one, snap perfect photo, and then toss your finned friend back. Everyone should have the chance to try fishing!
(Catch and Release Only, Please)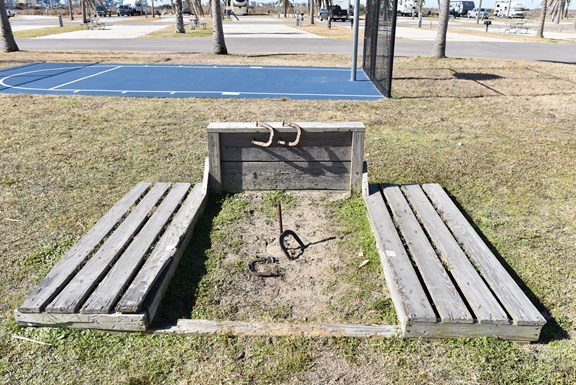 Horseshoes
Challenge your fellow campers to a horseshoe tournament! This is one time when it counts to be close. Toss your "ringer" and score the points you need to win!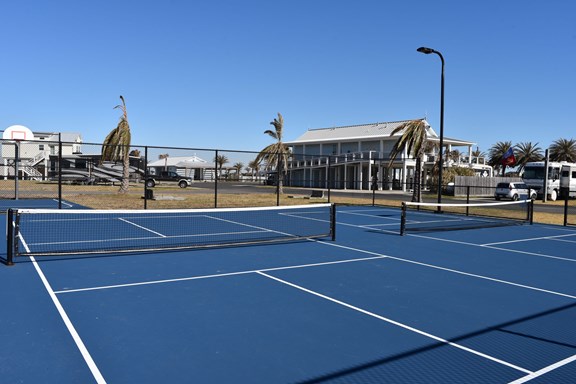 Pickleball
Pickleball is one of the fastest-growing recreational sports in the United States. It can be played with singles or doubles, so grab a teammate, or make a new friend! Pickleball can be as fast or slow as you want it and is very kind to beginners. Grab a margarita from the General Store and meet us on the court for good times and fun memories.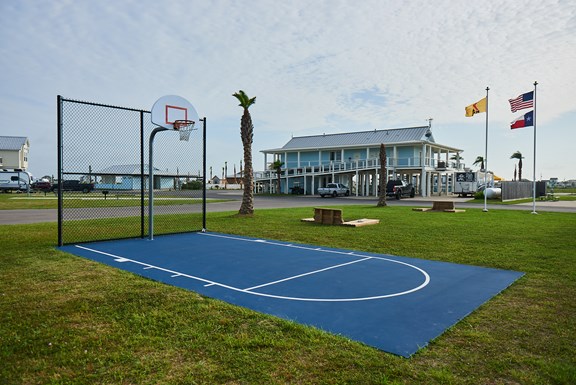 Basketball
Play a game of horse or join a pick up game on our basketball court. A great way to work off steam after a day on the road, come meet some new friends on the basketball court!