Top Three Local Attractions in the Galveston Area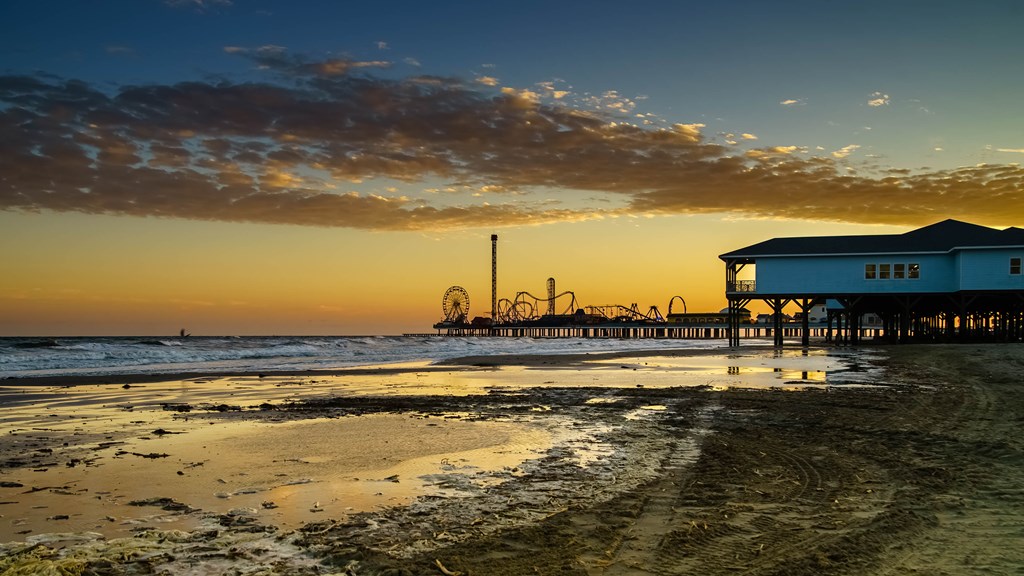 Galveston is a beautiful city with so much history and beauty. There are also lots of places to relax and enjoy the ocean. Migratory birds travel through Galveston all year long! Galveston is the ideal location for birdwatchers and nature enthusiasts. Make sure to see what local events are going on when you visit because there is always something fun to do in Galveston. Make sure to book your reservation with the Galveston Island KOA Holiday to have easy beach access and quick fishing options!
1. The Downtown Galveston area is huge! Everything is within walking distance, so make sure to wear good walking shoes while exploring the 70+ block downtown area. Downtown encompasses The Strand, West Market, Pier 21, and Postoffice Street. The Strand is Historic Downtown Galveston's main shopping street. There is a diverse collection of boutiques, gift shops, restaurants, and attractions housed in the majestic iron front building that once made up the "Wall Street of the South". West Market, also known as "WeMa" offers old-fashioned establishments for dining and drinking. Pier 21 is the place to find a sea breeze. With the waterfront views, delicious eateries, and attractions like the 1877 Tall Ship Elissa and the Texas Seaport Museum. Last but not least, the Postoffice street is a charming blend of boutiques, art galleries, antique shops, stylish restaurants, and lively entertainment. There are lots of places to visit downtown, and all of them are filled with cultural significance and historical beauty.
2. There are so many opportunities for Bird Watching. Galveston is the center of the trans-gulf migration route. Some of the birds you might see in the spring are Baltimore Orioles, Northern Cardinals, or Indigo Buntings. During the summer and fall, Great Egrets, Clapper Rails, and Sandhill Cranes are migrating. In the winter, the Belted Kingfisher, Hooded Merganser, Osprey, and Red-Shouldered Hawk travel through Galveston. These are just a few of the many bird species which migrate during the year. Some of the prime locations on the west end of Galveston Island to spot the array of birds as they travel are San Luis Pass, Lafitte's Cove Nature Preserve, and Galveston Island State Park. Galveston Island KOA also has preserved land nearby for birdwatching!
3. Galveston right next to the ocean, so there are a plethora of opportunities for fishing! There are chartered so you can take the whole family on a fishing excursion, or just your friends. A few recommended charters are Get Hooked Charters, Rod Bending Charters, and Out Cast Charters! You're bound to make some fishy memories on this trip! The fishing piers are another option if you bring your rod and reel. Two of the recommended piers are Galveston Fishing Pier and Texas City Dike. If you don't want to leave the campground, we also offer our catch and release fishing pond!
There is always something to do around Galveston! Plan some excursions, or chill at the campground. We want your trip to be the perfect beach vacation experience!