Galveston Island KOA Holiday Grand Opening!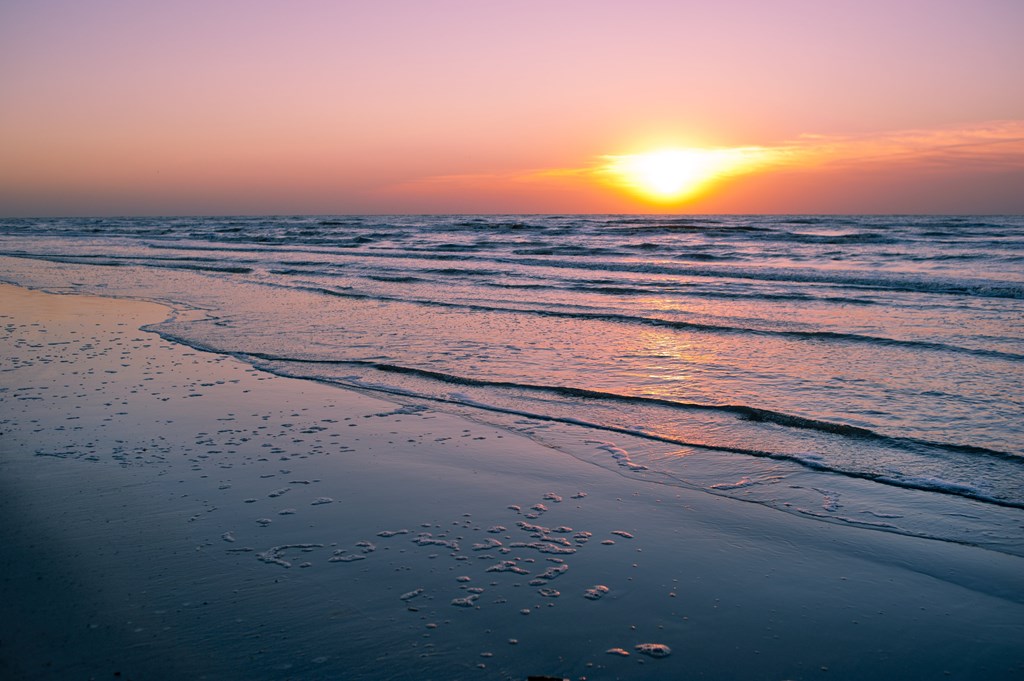 Welcome to the Galveston Island KOA Holiday! It's time to slip on your flip-flops and grab your sunscreen because the beach is calling. Don't forget any of your beach necessities, a cooler stocked with food and drinks, beach vibe music, your towel, beach chairs, sunglasses, and your favorite book. Then you can kick back and relax. Listen to the salty breeze swish past and the whispering crash of the waves. We are the sandy paradise you need to visit, our beach right across the road, and there are three other locations within a five-minute drive. Don't miss out on your perfect chance to relax; Book Your Reservation with the Galveston Island KOA Holiday Today!
Our beach is right across the road! It has two public access walkways, a beautiful view of the ocean for a nice walk or swim, and plenty of opportunities to find the best seashell. With our beach so close, you can rise early for a picturesque sunrise or take a walk after dinner for a beautiful view of the sunset. We have three other beaches only five minutes away from us, so make sure to take advantage of this beach paradise and enjoy your vacation!
The first beach you will want to visit is the San Luis Pass Beach. The sand on this beach is very soft, so you will want to be careful driving your vehicle on the beach. There are opportunities for birdwatching and fishing near the pass. Countless species of waterbirds flock near the salt flats that extend into the bay. With different migration patterns, there are several types of birds you could glimpse!
The second beach is Sea Isle Beach Park. Following the wooden boardwalk, you will find a vehicle-free beach at the end! The current on this beach is known for being a quieter and more peaceful beach. This is the beach where you photograph the perfect sunset! Don't forget to hunt for seashells or build a sandcastle. You could also take a peaceful stroll along the edge of the ocean.
The third beach you can pop by is Terramar Beach. You can bring your car right onto the beach. Make sure to bring your food and drinks cooler for the perfect beach picnic. Terramar is another great location for seashell hunting, or if you want to walk the sandy shore. You can also snap a beautiful shot of the sunrise or sunset. The colors also seem to blend across the sky like a Bob Ross painting.