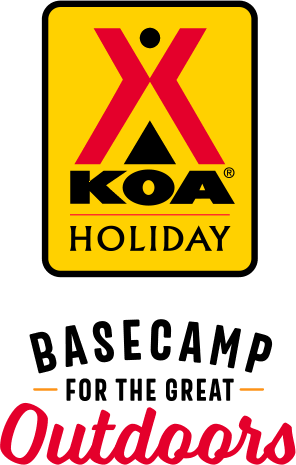 KOA Holiday Campgrounds
Whether you're exploring the local area or hanging out at the campground, KOA Holidays are an ideal place to relax and play. There's plenty to do, with amenities and services to make your stay memorable. Plus, you'll enjoy the outdoor experience with upgraded RV Sites with KOA Patio® and Deluxe Cabins with full baths for camping in comfort. Bring your family, bring your friends, or bring the whole group – there's plenty of ways to stay and explore.
KOA Holidays Feature:
RV Sites with a KOA Patio®
Deluxe Cabins with full baths
Premium Tent Sites
Group meeting facilities
Directions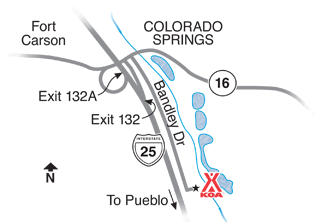 From South on I-25: Exit 132, south on frontage road (Bandley Dr).
From North on I-25: Exit 132A
Get Google Directions
Nov 24, 2021
Only criticism, and it is very minor, no cable, few channels. Loved the dog park. Great young employees.
Nov 24, 2021
Very enjoyable stay.
Nov 21, 2021
stayed for 2 days on are trip a lot of places to ride park was clean if in area will stay again
Nov 21, 2021
The staff was friendly and helpful. The facilities were clean and accessible.
Nov 20, 2021
Great location; beautifully maintained; and friendly, helpful staff.
Nov 20, 2021
Love this KOA. Site by the river!
Nov 19, 2021
Peaceful and private, it was awesome.
Nov 17, 2021
Wonderful stay! First timers at a KOA. Will definitely be using their accommodations again!
Nov 15, 2021
We had an amazing stay. Very clean and beautiful campground. Staff was amazing and helpful. Cannot say thank you enough!
Nov 15, 2021
It was great! Wish we could have stayed longer! We were so pleased that we suggested to our kids and grand kids we should have a mutual meeting place for a family reunion. There is so much to do there for kids!
Nov 14, 2021
We had a wonderful week and will return to this location again! The staff were all very friendly, the facility was kept nice and clean. They went above and beyond to make our stay pleasant. The location is perfect with easy access to anywhere you want to go. I highly recommend this KOA!
Nov 11, 2021
Awesome as usual even with the expansion going on it still was enjoyable. Friendly staff. We will be back.
Nov 10, 2021
Awesome people. Super helpful and friendly. Great atmosphere.
Nov 09, 2021
Stayed 2 nights, had pull thru with last minute reservation. facilities very clean. Staff nice, friendly and accommodating. first night next to permanent residents,set up entertainment for their continued cocktail hour, all gravel site. Glad we were quick. Staff was easy to work with and we moved the next day to a great patio site on the river-big difference. Probably wouldn't stay again.
Nov 08, 2021
Good location, level sites and easy off/on I25.
Nov 08, 2021
We had a great relaxing week! The staff was wonderful, the park was well kept, and the weather was perfect!
Nov 08, 2021
We have visited this park several times in the last three years. This time we noticed that there appear to be quite a few long-term clients. This seems to be a trend across the country. The management of this park needs to be more mindful and enforce cleanliness of the sites, as some looked quite junky. Also, the cable tv network was not operational.
Nov 06, 2021
This is our second time at this KOA. We must admit, you never know what your going to get with a KOA and usually there more expensive. With that said, this is a great park, friendly service, clean level sites with great water pressure & voltage. Very easy access from highway & close to shopping & restaurants. Looks like a great place for kids and pets. Thanks for a safe & Enjoyable stay KOA.
Nov 04, 2021
Very pleasant and very friendly staff
Nov 02, 2021
This is a great rv Park. Staff was friendly. Setting along the creek was beautiful. Sites are spacious.
Nov 02, 2021
For a Holiday KOA we expected a higher level of overall presentation, especially for the price. The staff were nice, however we found that some of the full-time RVer's had a junk and trash piled around the units which detracts from the feel of this park.
Nov 01, 2021
Very friendly staff, great food, great activities for the kids, pool and hot tub were nice. Bathrooms always very clean. We will be back for sure.
Nov 01, 2021
Staff was fantastic! Site was lovely, easy to set up in and had shade. Only downside was the price per nite, but understand that is the rate in the CS area.
Nov 01, 2021
Great Halloween activities
Oct 30, 2021
most over priced rv park we have ever stayed at
Oct 29, 2021
Checking in was good, guide to RV site was good, location too close to the interstate and traffic noise. Did not get a good night's sleep both nights. Cost is definitely not worth the stay.
Oct 29, 2021
Love the park here. Have stayed several times over the last couple years and have always had a friendly and fun experience. The staff here are pleasant and friendly!!
Oct 29, 2021
Colorado Springs KOA is a well maintained park staffed with friendly, helpful people.
Oct 28, 2021
Enjoyed staying at Colo Springs KOA. Clean area and very friendly folks. Activities were fun.
Oct 28, 2021
While the staff was friendly, the facilities, other campers, and the dog park were decent at best. We did not expect the loud children's activities that took place over the Halloween holidays - this campground is a perfect place for kids, not a quiet get-a-way weekend. There is also a seemingly large homeless population in the area which was slightly unsettling.
Oct 28, 2021
Great location along river. Restrooms in good order and park grounds very clean. Some road noise from highway.
Oct 28, 2021
Lots of activities for kids. Friendly staff. Clean campground.
Oct 27, 2021
We came into town to visit friends so we didn't spend much time at the camp ground. It was a very nice camp ground, clean and quite. The only draw back is the noise from I-25 its very loud all the time.
Oct 27, 2021
Excellent facilities and very congenial staff.
Oct 27, 2021
Very friendly and helpful staff. Lots of fun stuff to do. Wish we'd had our grandkids with us! Had a great time in Colorado Springs.
Oct 27, 2021
Very nice…excellent amenities!!
Oct 26, 2021
Nice campground I can see they are making updates to the camp
Oct 26, 2021
awesome. friendly staff, family oriented
Oct 26, 2021
Friendly staff, clean RV sites So many family friendly activities Keep up the good work
Oct 25, 2021
Very nice campground. Lots to do for kids and cafe offers breakfast and dinner options on Fall weekends. Nice pull thru patio site giving space between sites. Very quiet at night although there is some road noise all night. Nearby gun range started up early Saturday morning. Would definitely stay here again.
Oct 24, 2021
Excellent facilities. Indicated by email check in could be done remotely, but no one came out. We were only RV waiting. Only had one person inside working counter.
Oct 24, 2021
Great spaces. Enjoyed the spa. Friendly staff
Oct 23, 2021
Service, employees and facilities are first rate. Will definitely stay here again!