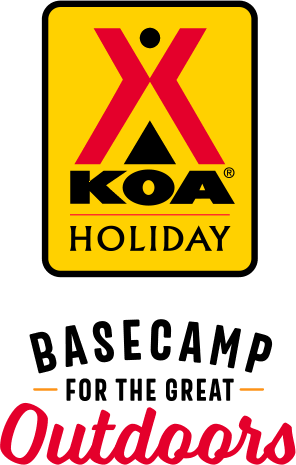 KOA Holiday Campgrounds
Whether you're exploring the local area or hanging out at the campground, KOA Holidays are an ideal place to relax and play. There's plenty to do, with amenities and services to make your stay memorable. Plus, you'll enjoy the outdoor experience with upgraded RV Sites with KOA Patio® and Deluxe Cabins with full baths for camping in comfort. Bring your family, bring your friends, or bring the whole group – there's plenty of ways to stay and explore.
KOA Holidays Feature:
RV Sites with a KOA Patio®
Deluxe Cabins with full baths
Premium Tent Sites
Group meeting facilities
Directions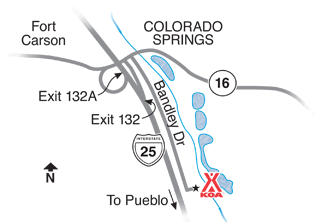 From South on I-25: Exit 132A, south on frontage road (Bandley Dr).
From North on I-25: Exit 132
Get Google Directions
Jan 18, 2021
A lot of little things added up-Fireplace featured prominently on booking site but not hooked up in the cabin. Towels were child sized. Toilet paper holder was too small for the fixture and the toilet paper would fall to the floor. Light in kitchenette had no on switch. TV not a huge deal but the satellite barely worked. Heater location in the bedroom blew hot air right in our faces as we slept.
Jan 18, 2021
Very helpful!! Clean and very nice site. The staff went out of their way to get us settled in.
Jan 17, 2021
Friendly staff, beautiful resort!
Jan 17, 2021
Very friendly!
Jan 17, 2021
Television cable did not work. Cafe was not open because if was off season but no mention of it on the website. We were looking forward to a quick breakfast before we headed out for the day.
Jan 16, 2021
The cabin was drafty. The weather outside was below freezing and there was no weather stripping on the door and a 2" gap was at the bottom of the door. When the wind blew outside, it blew right under the door. The heaters were on full blast, but we slept in our clothes and wool capsThe blanket provided was too thin for the freezing temperature and only one hand towel was provided in the bathroom
Jan 13, 2021
Polite and respectful staff. Assisted me in additional parking requirements.
Jan 13, 2021
KOA let us reserve on fairly short notice and answered questions we had. The staff was so accommodating during our stay and allowed an additional day when it was difficult to get home after snowfall.
Jan 13, 2021
Very expensive. Cable tv not working
Jan 10, 2021
Wonderful staff - very friendly and helpful!! They also have a beautiful park!
Jan 08, 2021
Very helpful and friendly!
Jan 06, 2021
Really great stayed in cabin four!
Jan 05, 2021
Staff was \very friendly and helpful. Cabin was clean, heated and pleasant to stay in.
Jan 04, 2021
Beautiful place, clean and great service ����
Jan 03, 2021
It was fine but the only problem was the remote did not work and could not get a hold of anybody when it close up
Jan 02, 2021
Rated a 4 simply because it was too cold to check out all the amenities. Staff was superb camp site was very nice with breathtaking views of pikes peak. Will definitely be back during the warmer weather
Dec 29, 2020
The cabins are extremely old &dated. Cabin 28 has a leaky faucet that does not turn off. The blower from the heater is obnoxious & so extremely loud. Floors were filthy like they have never been cleaned. Refrigerator wiggled. The garbage can lid did not open with the floor pedal so a disgusting piece of duct tape was applied to manually open the can. Spend some money &update. Disappointed
Dec 29, 2020
Top notch service, friendly staff, immaculate facility. Couldn't have asked for a better experience. Thank you!
Dec 28, 2020
Was very clean! A little close to the Interstate, but that's often the case. Easy access and 3 miles to RV Camping World.
Dec 28, 2020
We enjoyed our stay, the staff was very kind. However, the pillow cases in the loft were dirty and had blood stains and there wasn't any toilet paper when we checked in. We still had a great time and other than that, the cabin was clean. The heat worked and there were two TVs. I'd definitely stay here again.
Dec 23, 2020
Excellent place to stay. Very friendly workers. This KOA is located close to many nature activities.
Dec 21, 2020
Was perfect in every way and what a great view
Dec 21, 2020
Very enjoyable very friendly staff, well organized and clean. Will be back for more.
Dec 21, 2020
Very nice and clean. Great view of mountains. Hot tub and heated pool are wonderful in cold weather.
Dec 20, 2020
Check in and employees were great. Didn't have heat in our cabin. Tried to fix with a space heater but still was very cold all night. Had to sleep in winter coats and bring in our own extra blankets
Dec 19, 2020
This review has been removed by KOA due to profanity.
Dec 18, 2020
We usually take our RV, but expecting it to be colder weather and possibly snow, we rented the large cabin. Very roomy, and it has basically a full kitchen, witch was great for cooking the Thanksgiving dishes we were going to take to our sons house. Very comfortable and the kids love the loft area, like a little fort for them. Plus you can't beat the price and location!!
Dec 18, 2020
Great overnight stay. Very aware of virus protocols. Very friendly staff. Too expensive.
Dec 15, 2020
Stayed for a week with my family. The entire family enjoyed their stay. Showers were clean, Campground was very nice and i will most defiantly stay there again when I'm in the area. Thank you, Kris
Dec 14, 2020
The team at the Colorado Springs koa were very nice and attentive to our needs. When the heater wasn't working the best it took less than 5 minutes after we called for them to show up to the cabin and give us a new heater. They also sent my food delivery person straight to my cabin! Was a great stay!!
Dec 07, 2020
Some of the things in the cabin weren't working dishes were dirty when we got there dog poop was not picked up by other campers
Dec 07, 2020
Excellent facilities, easy in and out, cooperative staff, well operated park.
Dec 05, 2020
We enjoyed our stay at the Colorado Springs KOA. We were pleased to find the pool and especially the hot tub was open in November. Numerous amenities have been added since our last visit. They continue to make improvements and additions. Everyone respectfully wore masks. Location to our family keeps us coming back. We stayed a month in a deluxe site and the price was resonable. 38 ft MH w/toad.
Dec 05, 2020
Nice spacious sites and wide pads. Friendly staff. Clean restrooms. Always appreciate our stays here.
Dec 03, 2020
We often stop by on the first short leg of an adventure. My only concern this time was a loud band of boys running a pit bull up and down the lanes. I didn't see or hear them on our second day.
Nov 30, 2020
Compared to other KOAs, I was really impressed with the entire set up. Plenty of bathrooms that were well kept. Grounds were clean and there were many things for kids to do. The staff was very professional and always treated me good. I have stayed at five different KOAs throughout Texas, and although I am a proud Texan, I would venture out and say, you guys have it going totally right. Andrew M.