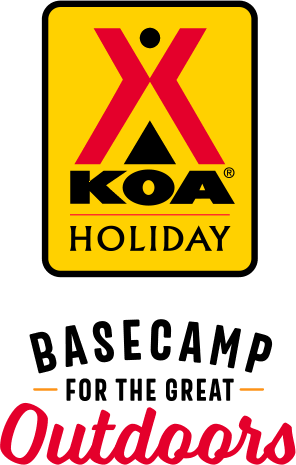 KOA Holiday Campgrounds
Whether you're exploring the local area or hanging out at the campground, KOA Holidays are an ideal place to relax and play. There's plenty to do, with amenities and services to make your stay memorable. Plus, you'll enjoy the outdoor experience with upgraded RV Sites with KOA Patio® and Deluxe Cabins with full baths for camping in comfort. Bring your family, bring your friends, or bring the whole group – there's plenty of ways to stay and explore.
KOA Holidays Feature:
RV Sites with a KOA Patio®
Deluxe Cabins with full baths
Premium Tent Sites
Group meeting facilities
Directions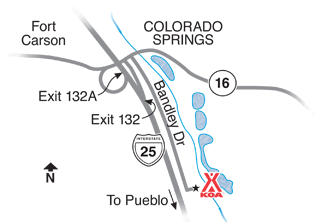 From South on I-25: Exit 132A, south on frontage road (Bandley Dr).
From North on I-25: Exit 132
Get Google Directions
May 10, 2021
Could use some grass but overall park was clean, quiet, and gave us a noce break on our long trip.
May 10, 2021
Super nice people here especially the work camper that we were parked next to. He showed us to our sight and we visited with him almost every day we were there about what we had done. The spaces are tight here but big rigs can fit, just move low and slow!
May 10, 2021
Louder than we expected traffic noise from I25, the pup pen that we were given was the tiniest, and had a bunch of ripped landscape fabric in it, there was a horrible sewage smell most of Saturday running through the park. Staff was super friendly and that was helpful.
May 10, 2021
The campground in general is lovely. I was concerned about the bathrooms at the back of the campground. One of the stalls with a toilet didn't have a lid on the tank and ran continuously and the exteriour door to the entire bathroom didn't shut at all. It just didn't feel as high touch as KOA campgrounds usually seem. The sites are well maintained and trash free but there is NO grass :(
May 10, 2021
It was fantastic. I love that there were activities for adults and kids.
May 10, 2021
Nice place, prone of the best in Colorado Springs area.
May 10, 2021
When reviewing my reservation, there was an error I called the office and they were able to fix the problem and accommodate us to be close to another camper we were staying with. They had a lot of activities for everyone to participate in. The heated pool is nice. Was charged a late check out though as I needed a part to hook my camper to my car and the store to get it from didn't open until 11.
May 10, 2021
Everyone was very friendly and helpful.
May 10, 2021
Friendly Staff, great amenities, clean amenities. Would definitely recommend and will stay again.
May 10, 2021
It was a quick stay, but we will be back. Loved the campgrounds, lots to do. The site was spacious and the staff so very friendly. They treat you like VIP's...delivering wood, propane and grabbing your trash. It was definitely one of the nicest and most accommodating ones I've been too.
May 10, 2021
Such a fun stay. Great staff!! We will definitely be back.
May 09, 2021
We stayed a week and we enjoyed the grounds. We visited family and the attractions of the area. We bought several items at the store and filled up with propane before leaving.
May 09, 2021
Awesome place to stay plenty of things for the kids to do close to shopping as well.
May 09, 2021
We love staying there. Keep up everything.
May 09, 2021
Sites close together, easy pull through.
May 09, 2021
Nice campground friendly helpful
May 09, 2021
Best koa ever, clean & great amenities!
May 08, 2021
Wonderful KOA. The facilities are great, and the staff are very helpful on checking and to our site.
May 08, 2021
The campground was perfect. Lots of amenities especially on the weekends. Staff were the best they could be. They helped in anyway possible. The company is honest and trustworthy.
May 07, 2021
This was one of the best KOA campgrounds we've stayed at with lots of amenities and activities especially for families with children. It could use a couple more bathroom stalls at the far end of the campground though.
May 07, 2021
I know it was early in the season, but more ground work is needed. Not nearly enough rock in sites. Dog poop everywhere. Some people just don't care about others, but then the staff needed to step up. Very convenient location. Plenty of shopping and eating around.
May 07, 2021
Very nice staff..
May 06, 2021
We have stayed here several times but we were very disappointed this time. The WiFi was practically nonexistent. We expected poor on the weekend but not on Monday when the park was near empty. The new TV system was also disappointing. We tried lots of things and then got the converter box. It worked but the channels took super long to change so we went back to using our antenna. We won't be back.
May 06, 2021
We loved all of the different activities that were offered.
May 06, 2021
Great place. Friendly staff. Clean and quiet. Lots for kids to do.
May 05, 2021
we had a great time the only thing id have to complain about is the showers, the curtains should go all the way around and not just in front of the door it should go around anywhere someone can look under. but still had an amazing time and will come back!
May 05, 2021
Staff is friendly and helpful. Park is very clean. Freeway noise when parked to the west is nearly unbearable. Patio spaces were poorly maintained.
May 05, 2021
Great place to stay Staff was very helpful as it was my 1st stay at KOA
May 04, 2021
We had a great time - the staff was very friendly. This campground is a great place to stay while visiting many of the tourist attractions in the area.
May 04, 2021
We had a late check in and arrived around 130am. Our cabin had no heat! It was to late to call anyone. It was 30° that night! The next morning rhe girl at the counter said it must have been turned off or a breaker was tripped. I never saw a heater to begin with. We like to do a lot of traveling and the koa cottage is our favorite to find. We don't plan ahead so we just look for the closest. Disap
May 04, 2021
It's a great place until they have to move you cabins and they mess up on the payments. The manager is very understanding and fixes the employees problems.
May 04, 2021
super friendly environment & cute cabin! outside bathrooms were nice as well. we will be back �
May 03, 2021
We really enjoyed our stay! We were there for our anniversary, but we also needed to work so had the best of both situations. We were next to our daughter and son-in-law and grandkids which is always a good time! With this being so close to home we will be back! Was nice to have the Cinco de Mayo and tacos! Next time I hope to partake in the wagon rides too! Pedal cars! Golf carts! Lots to do!
May 03, 2021
There were lots of fun activities to do with kids, the campground was very clean, and the employees were friendly.
May 03, 2021
Lovely camp ground, friendly staff.
May 03, 2021
It would have been nice to know the water park wasn't opened before booking. The cabins are right next to the freeway so very loud. We actually just finished our day and checked out early to be able to sleep. Hot tub wasn't working. Bar by the pool was closed but despite that my children had a great time and we are excited to check out other KOA's.
May 03, 2021
The best so far
May 02, 2021
The camp facilities were fantastic, great place to bring kids when the weather warms up because they have a nice water park.
Apr 26, 2021
The people at this KOA found us a spot quickly and cheerfully. It's a pretty location by a stream/pond with lots of birds. There are a good number of trees and a view of Pike's Peak. Sites are rock and where we stayed they were an okay distance apart. The laundry room on the south side could use an upgrade and a cart: the washers are around the corner from the dryers! Be aware of target practice and bombing practice from nearby fort (not owners fault) that is very loud and can shake the RV. It even drowns out the interstate noise.
- Casey_Dawes on Trip Advisor