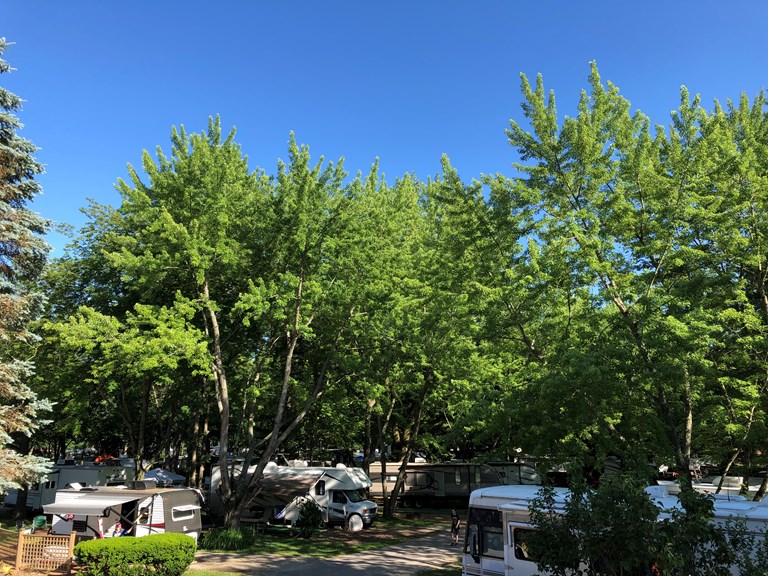 Riverside Kayak Park Opens
(October 26, 2019) Following three years of work by local officials and several community partners, a new recreational option has now opened for area residents and guests of the Coloma/St. Joseph (CSJ) KOA Holiday, the Riverside Kayak Park.

The park is located directly across the street from the campground along the Paw Paw River. Mark Lemoine, Owner and Managing Partner of the CSJ KOA also serves on the Hagar Township Downtown Development Authority (DDA). The DDA spearheaded the project and brought to fruition the plan envisioned in the Hagar Township Master Plan. Their work also secured a grant from the Michigan Department of Natural Resources Trust Fund.
"This is truly an amazing asset for local residents and guests of our campground," said Lemoine. "The park now sits on what had previously been a landfill. After sitting vacant for years, the Riverside Kayak Park gives everyone recreational access to this beautiful natural resource."
During the next few months, Lemoine will continue to explore the possibility of offering kayak rentals and shuttle service up-river right from the campground.