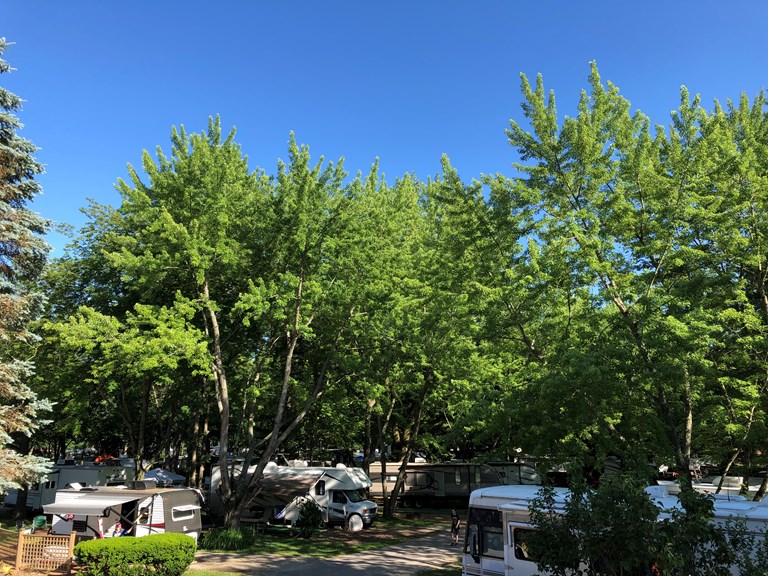 Perfect Score Earned During Annual Quality Assurance Review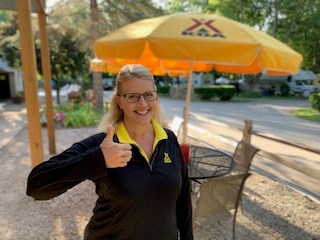 (August 1, 2019) The Coloma/St. Joseph KOA Holiday has earned another notch in its belt as an award-winning campground in the system of Kampgrounds of America (KOA). The momentum, which has been evident over the past three years since the ownership of Mark and Karla Lemoine, has now earned them a perfect score in KOA's annual quality assurance review.
The KOA Quality Review process is the result of input from KOA owners, market studies, industry best practices and trends. It is a process that evolves to meet the needs of a changing marketplace, and focuses on the campground's amenities and brand position. KOA Corporate, located in Billings, Montana, dispatches four Quality Assurance teams across the country to visit every park each year and partner with owners to bring ideas, support and solutions to ensure KOA campgrounds continue to meet its goal to be the leader in the camping industry by meeting guest's expectations.
"We fully support the quality assurance program and celebrate this achievement with our awesome staff who have worked so hard to help us achieve this milestone," said Karla.
"As an independently owned and operated campground within the KOA family, we share the commitment with KOA Corporate and other exemplary franchisees to providing our guests with exceptional camping experiences," added Mark. "Our success is found not only in this recognition, but comes from our guests who have made us their 'go-to' location for camping, often multiple times a year and even bringing back other friends or family with them," he added.
The Quality Assurance team awarded the perfect score after evaluating them on the basis of (1) KOA brand support, (2) the condition of their grounds and buildings, (3) recreational offerings and equipment, (4) availability of lodging options found in their camping cabins, deluxe cabins and luxury glamping tents, (5) premium amenities and services, and (6) other business best-practices.