Alert
ATTENTION CAMPERS: Dare County has issued a mandatory evacuation, beginning at Noon on Saturday, August 1, 2020. Anyone arriving today will be contacted to cancel or reschedule your reservations. For your safety, please stay clear of this area at this time. Please check back often for updates on our website and Facebook.

We appreciate your cooperation and understanding, thank you.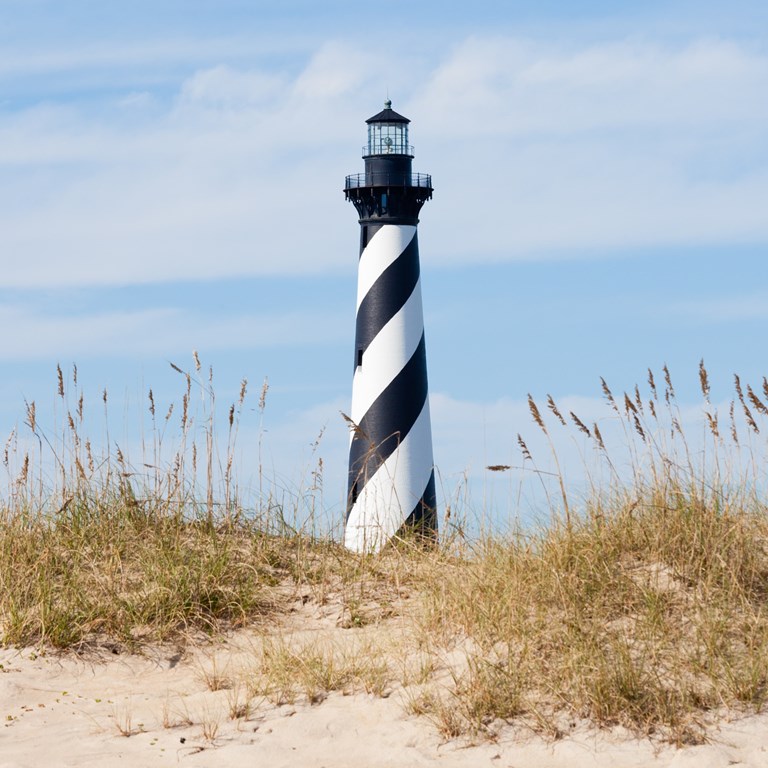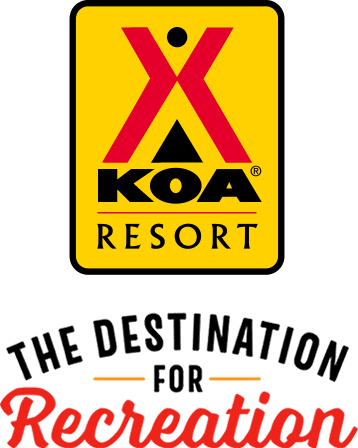 KOA Resort Campgrounds
KOA Resorts offer a carefree vacation in the great outdoors. Enjoy robust recreation and staff-led activities, kick back and relax by the resort-style pool, or grab a bite to eat, all while never leaving the campground. And with plenty of RV Sites with KOA Patios™ and Deluxe Cabins with full baths to meet your needs, it's the ultimate camping getaway.
KOA Resorts Feature:
RV Sites with a KOA Patio™
Deluxe Cabins with full baths and linens
Premium Tent Sites
Resort-style pools
Indoor and outdoor group facilities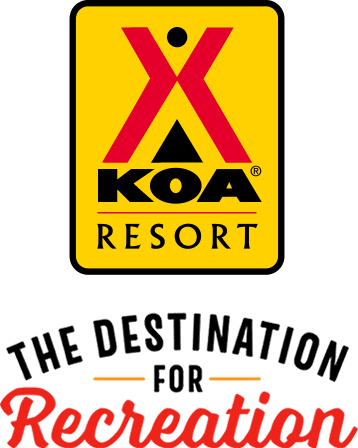 KOA Resort Campgrounds
KOA Resorts offer a carefree vacation in the great outdoors. Enjoy robust recreation and staff-led activities, kick back and relax by the resort-style pool, or grab a bite to eat, all while never leaving the campground. And with plenty of RV Sites with KOA Patios™ and Deluxe Cabins with full baths to meet your needs, it's the ultimate camping getaway.
KOA Resorts Feature:
RV Sites with a KOA Patio™
Deluxe Cabins with full baths and linens
Premium Tent Sites
Resort-style pools
Indoor and outdoor group facilities
Directions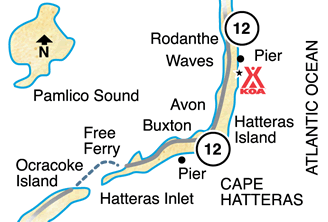 Cape Hatteras National Seashore on Highway 12: 25 miles south of Nags Head. GPS Coordinates: N 35 Degrees, 34.499W 075 Degrees, 28.006, Mile marker 40.5 (ocean side)
Once you see the Cape Hatteras National Seashore visitors center, we are about 30 minutes south. We are located in the first town you come to, approximately 3 miles in on the ocean side. Our reservations office is a blue three story building. If you find yourself exiting civilization/town, you've passed us.
Get Google Directions
Aug 01, 2020
The bath houses were very dirty and the pool was dirty.
Aug 01, 2020
Enjoyed my stay. Only reason I did not give a higher rating is because of cleanliness of the room. Dishes in the cabinet were still dirty, stains on the bedsheets, floors were dirty, return vent was covered in dust and dirt, baseboards and walls in bathroom Toilet area had splatters of what I can only assume were bodily fluids. should have asked the room be re-cleaned but was exhausted from drive
Aug 01, 2020
Very nice campground but I do have a complaint. We had no sewer and knew that coming in. We also knew that it would be $40.00 for a honeywagon. For what we paid for the site pumpouts should certainly be free. I've been to many campgrounds and honeywagons were always free or a very minimal fee. I think the campgrount should rethink such an outrageous fee.
Aug 01, 2020
My only complaint is that the restrooms could probably be cleaned more often other than that the place is nice
Aug 01, 2020
Stay was ok, bathrooms and showers need attention they are nasty, tried to charge a early check in even tho the grass spot was empty because u don't give money back if we check out early. Beach was nice, checkin was simple and cells had signal on campground. Land across from campground was nice too for sunsets or fishing if you do that. Idk if I would come back yet but overall area ok
Aug 01, 2020
The prices were decent and I enjoyed the amenities, especially being walking distance to the beach. Upon arrival our room was not ready. Our check in was after 3 and we arrived at 4. While my party and I understood that there are staffing shortages due to the pandemic we felt that it should have been communicated to us ahead of time so that we could have adjusted our schedule.
Aug 01, 2020
Even during Covid 19 restrictions, the campground was clean n safe for all guest. Will be back
Aug 01, 2020
So CONVENIENTLY close to the beach. 45 steps from our camper (a few rows back) to the sand! Everyone could come and go as they pleased. Very clean! Rinsing showers right across from our site along w laundry (though no change making machines by them so I lost almost 2$...all that was needed to dry a load at midnight so I was out of luck!!)
Aug 01, 2020
Very clean and organized. Location on beach is perfect.
Jul 31, 2020
We always look forward to our stay here each year. This time was a different experience for us. The pool area was very dirty. We stayed for two weeks. Each day we were hoping the area would be cleaned up, but it wasn't. The pool was also dirty. Our grass is as very tall at our site too. It hasn't been mowed in the two weeks we stayed or prior to our arrival. We hope it is better next ye
Jul 31, 2020
Our only issue was the hot tub and having no one monitoring or signs about capacity. one of the days I would say there is about 20 people including children in it and to me that is not following safe distancing. In addition our shower did not stay hot and had problems regulating the temperature. On the positive side customer service was excellent and we were treated very kindly.
Jul 31, 2020
Pros: great location, friendly staff, accommodation was good Cons: confederate flags a bit of a turn off, seagull poop at kids pool a turn off,
Jul 31, 2020
The campgrounds are very nice and have a lot of wonderful amenities and employees. However, the property could be mowed/trimmed better, store hours could be extended, the bathroom/showers need to be cleaned/supplied more often, and the swing on the cabin that we stayed in was noticeably falling apart (to the point where there was a make-shift fix between the chain and the swing).
Jul 31, 2020
Love the KOA at Rodanthe. This time was a last minute reservation so took what we could get. Unhappy with the site, too small, too close to main road, too close to the site next to us, their lighter fluid smolder nearly asphyxiated us all night long. Fire ring was literally 5 ft from our bedroom. Electric bikes have no place at a campground with children and pets. Too fast! Otherwise, great stay.
Jul 31, 2020
Overall, a very nice stay. Many nice amenities including the pool and hot tub. Suggestions- keep the dumpsters closed and maybe spray them for flies. A fence area might be nice to hide the garbage. Also encourage no bike riding after dark. It can be very dangerous and concerns with very young unlicensed people driving golf carts not being careful and aware of surroundings.
Jul 31, 2020
We have stayed here every year for 8 years. This year this is actually the second time we've travelled here. It was a good trip, but we had a cooler stolen on day 4 and that was super disheartening. We've never felt like we had to lock up so many items in pure daylight. Otherwise the trip was as expected. Thank you
Jul 31, 2020
enjoyed our stay and would recommend it to anyone
Jul 31, 2020
We had a nice time, had a nice campsite on the end. Enjoyed the pool and hot tub late afternoon after it totally cleared out, otherwise it was too busy. Wish the cafe was more like a restaurant.
Jul 30, 2020
Other than the staff wearing masks in the check in office, no social distancing or Covid Restriction requirements were enforced. The laundry and bath houses were filthy and not maintained enough for normal times. The grass in the camp sites was very high. We never used the pool because it was always packed with people. This was the only KOA out of 6 we stayed at this summer that was like this.
Jul 30, 2020
The only thing I saw that needed attention was the grass needed Mowing and weed eat. We stayed in cabinet 513 and the AC wasn't all that great however it was hot maybe looking at getting need AC other than that our stay was great.
Jul 30, 2020
Its a very nice resort. Could use a little more cleaning, but it wasn't horrible. The activities were fun. Pool was very clean. Our particular site was quite large.
Jul 30, 2020
We had a great time,the only bad thing was the showers doors didn't close and the floors was with sand ,but other than that everything was nice,big pool, hot tub ,cabin ,the food was good and great customer service.We enjoy be there .
Jul 30, 2020
Loved how well the grounds were maintained and staff was very friendly and followed safety protocols. We will definitely return.
Jul 30, 2020
We have been staying with you for 20 years. This year was the 1st year we have a few complaints- 1- grass at site knee high 2- roaches found in cabin 510 3- dishwashing stations were disgusting all week 4- broken fan in cabin - was fixed after we brought it to your attention Very pleased with masks and social distancing in store and the bathrooms were clean and had soap and paper towels
Jul 30, 2020
Amazing pool! Beautiful views on the ocean. Great place to walk or run beside Hwy 12. Access to the sound and walkable locations for food. Friendly staff. Wonderful time for our family.
Jul 30, 2020
We really enjoyed the Deluxe Cabin. It was great to be at the beach and pool, watch beautiful sunrises and sunsets, and really just enjoy the outdoors. All of the workers were friendly and the campground was very clean.
Jul 30, 2020
To see the General Manager hands on every day in every aspect of the resort from cleaning bathrooms, checking in guest, simply making a wait to purchase something from the front desk, cleaning the pool....I can only He does an amazing job! I have to be honest I asked when is his day off....he laughed so I assume when we all go home! Send this man on a nice vaca in the off season at KOA expense!
Jul 30, 2020
shower house is in need of repairs and cleaning
Jul 30, 2020
Summer seemed normal at the KOA. It was perfection in every way. The entertainment pool side was so much fun. It was wonderful seeing all the kids do normal activities in this time of Covid. We love this KOA and always make it our destination to the Outer Banks.
Jul 30, 2020
Great place. Very crowded beach but we just went down the road 10min to park and swim. Pool was great
Jul 29, 2020
We stayed in the main house on the 3rd floor (we don't own an RV) and found the accommodations to be clean, well taken care of, and comfortable. All appliances worked as expected, air conditioning was very effective even on 95 degree days, and the bathroom was very nice. Linen exchange was as easy as it gets. Every single staff member was very nice and professional, Will stay here again!
Jul 29, 2020
Bath house was very dirty everyday of the four day stay, broken toilet, faucets . Poor lighting on driveways in and out of RV park. The maintenance staff did fill in a hole under picnic table the same day we asked.
Jul 29, 2020
Very clean . Everyone was Courteous and we felt safe
Jul 29, 2020
We were given a site that was not mowed One day cold water in shower One day no water in shower. Bathrooms were not being cleaned properly. Many stalls with no toilet paper. No soap in bathroom one day. A worker told me only had 8 employees. Called the office about everything and was told I should leave if I was unhappy. During a pandemic this KOA should have been better. Very disappointed!!!
Jul 29, 2020
Had a great time. Staff were helpful. Perfect beach camping vacation. Thank you
Jul 29, 2020
We had a great time! Wonderful, clean facilities and fun campground.
Jul 28, 2020
Very nice and clean amenities but campsites are too close together. Fireworks were set off multiple times after 11pm. Our grass was way too tall on our site and was cut with a weedwhacker the day after we checked in. Long grass was left all over our outdoor rug. Counter service restaurant was kinda pricey.
Jul 28, 2020
Air conditioning in the Camping Cabin was not able to keep the room below 80. Shower floor in main middle bath house was soft and rotten. Shower handle was completely missing in one shower in middle house where you could not turn on. And the biggest problem was during check in 2 staff members were arguing over the walkies where everyone could hear. Not professional at ALL. For the $ not worth it.
Jul 28, 2020
"Cozy"cabin" hadn't been clean of spiders or cobwebs for some time. Grass was horrible. It was so high next to the cabin where we were designated to park that I'm pretty sure a snake or something similar slithered over my foot. Mid campground showers were something else. I showed in 4 different ones and could hardly get out of 2 of them. Shwr floor in one was cracked and pulsed dirty water....
Jul 28, 2020
The staff is friendly. The campground is clean and organized.
Jul 28, 2020
We had our days mixed up on our arrival. We had gotten there a day earlier. Most would have turned us away, but not Cape Hatteras KOA, they found a slot for for our RV and made our stay perfect. I will return often to Cape Hatteras and highly recommend them to all my friends, family and clients. Very nice and clean sites, pool, and beaches. Awesome sites to see outside the grounds.
Jul 28, 2020
Rustic Cabins were good for what expected. Minor negative: door didn't close completely/lock safely; left in more insects than normal. Facilities (restrooms/dishwashing area) could have been cleaner (especially during Covid-19). Thank you.
Jul 28, 2020
Its a great and calm place to stay in. Very quite and every one there is nice.but the bathrooms needs to be clean more often. We stayed for 2 nights and bathrooms were only clean in the morning and there were paper all over the ground and trash can full.
Aug 04, 2020
This was our first time staying here and we will 100% return. We originally booked a three night stay in one of the vacation suites in the main building. The room was nice and spacious, we had a great balcony with a view of the pool and a slight view of the ocean. We did find small remnants of the previous guests (seashells, a few hairs etc.) however the room was fairly clean. On our second day we received notice that Hatteras Island was being evacuated. We were really disappointed to have to leave, but of course we had no choice. KOA kept us up to date every hour or so with automated text messages and seemed very organized considering it was no doubt a chaotic situation trying to check the whole campground out in a matter of hours. Much to our surprise, one of the messages stated that we would receive a full refund for the two nights that we were not able to stay due to the evacuation order. We did not expect that and fully prepared to just lose out on the money. Certainly this situation was beyond anyone's control but we felt the customer service and the way it was handled was really professional and something we will remember next time we decide to vacation on Hatteras. We look forward to coming back and hopefully staying longer next time!
- Erin on Google
Jul 31, 2020
Beautiful beach and campground
- Autumn Converse on Google
Jul 31, 2020
The pool is awesome. Very large and clean and plenty of seating. The only negative we experienced with the pool was several groups were playing catch with a football in the pool. This took up a lot of space and was imo, dangerous to other swimmers. The kids enjoyed the bounce area and the fun train. The activities were curbed due to Covid-19 but the ones they did have were enjoyed by the kids. (tie dying shirts and music bingo do cost $) The beach access is an easy walk and there is a parking area closer but it fills up fast. If you don't want to navigate steps there is a second beach access to the right . We stayed in a deluxe cabin. These are small if you have more than 4 people. Think small RV. The inside table seats 4 but it is a hightop table. Not good for toddlers to sit at. The outside table and chairs are nice...but are Adirondack style chairs so they are difficult to sit at the table to eat or play games. The master bedroom is nice. TV, AC unit and comfortable bed. The cabin was in need of a good updating/cleaning. The door was filthy, hair was in the refrigerator, cobwebs present and the bathtub drain was clogged with hair. The other sleeping area has 2 sets of bunk beds. My adult daughter found them to be very uncomfortable. (she only weights 110 lbs so weight wasn't an issue) There is a pull out sofa which was better. The kitchen/living area has a large TV as well as a full size refrigerator. Bring your own ice cube trays or ice for the freezer.
- 345dianam on Trip Advisor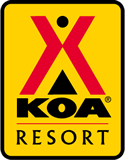 Cape Hatteras / Outer Banks KOA
Open All Year
25099 NC Hwy 12
Rodanthe, NC 27968
Check-In/Check-Out Times
RV Sites, Tent Sites
Check-in: 1:00 pm, Check-out: 11:00 am
Accommodations
Check-in: 3:00 pm, Check-out: 11:00 am
Cape Hatteras / Outer Banks KOA
Get Google Directions