Local Area Attractions Near Brattleboro North KOA Journey
This corner of Vermont, with easy access to northern Massachusetts and southwestern New Hampshire, offers attractions for all ages and lifestyles. Choose from places that create thrills, inspiration, relaxation, fulfillment, joy, and memories. The order of the extensive list is by grouping similar attractions: low key and thrill seekers theme parks, famous flagship stores, nature activities, historical attractions, golf courses, the visual and performing arts and more!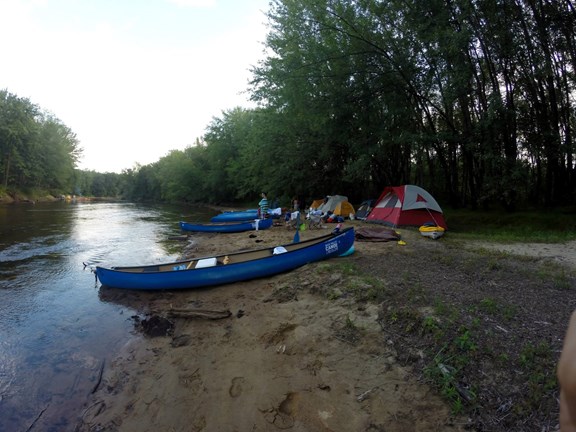 Canoe and Kayak Rental
Explore the scenic Retreat Meadows, West and Connecticut Rivers in a kayak or canoe from the Vermont Canoe Touring Center.  They also have tubes for rent!
451 Putney Road
Brattleboro, VT 05301 Overview Of Brattleboro Vermont
Great Website to quickly see all that the vibrant town has to offer while you are visiting. Brattleboro Area Farmers' Market
The Brattleboro Area Farmers' Market is Southern Vermont's premier farmers' market featuring over 50 vendors with agricultural products, crafts, live music and animals and ethnic foods from around the world. Whether you are local or a tourist, you can stop by to get your weekly produce and grab a quick lunch, or come with your family and stay for the day!  Opens early May.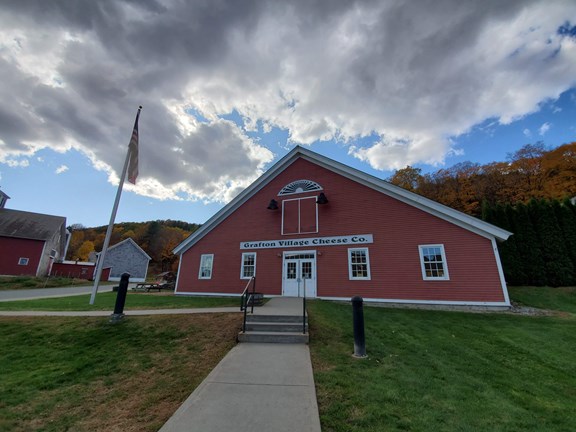 Grafton Cheese Company - Brattleboro
Our Brattleboro Specialty Cheese & Wine Shoppe is located close to Route 91, across from the river and next to the Retreat Petting Farm. A visit to our Brattleboro store includes an opportunity to watch our cheddar being made via our viewing area.
"The store is pretty big inside and has a variety of cheeses that they make on site and they have samples available of all of them. So no need to wonder if you will like it or not or if paying extra for the 2 year aged over the 1 year aged is worth it or not. They also stock a wide range of cheeses from other local Vermont companies and farms. I picked up some fresh goat cheese as well that was awesome.
In addition to cheese they had Vermont wines (which I never realized existed) and selections from every brewery in Vermont I have ever heard of. They also had lots of other food products and trinkets made in the area." Brattleboro Antiques Mall and Stores
From bargains to high end collectibles, Brattleboro has it all in antique and vintage items.
Saved in the Nick of Time
Renaissance Antiques
Twice Upon a Time
Distinctive Decor
Millie's Antiques
Experienced Goods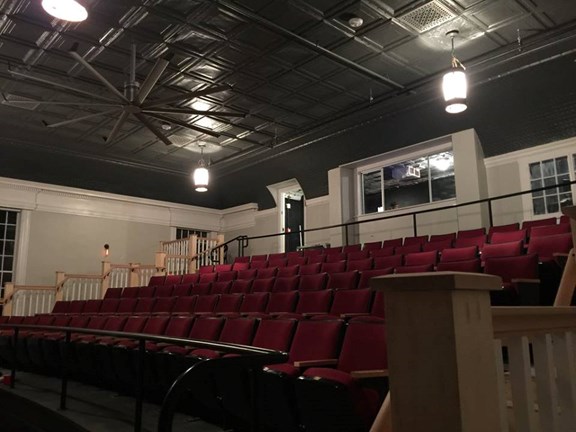 Next Stage Arts Project
Newly renovated performance space in Putney.  Plays, music, movies....
Check out their calendar! Hogback Mountain's '100 Mile View'
Hogback Mountain between Wilmington and Brattleboro on VT Route 9, features a grand vista. You can also grab a cremee and check out the Natural History Museum. Old Deerfield Village
Situated on a 330-year-old, mile long street, Historic Deerfield preserves and interprets the architecture, artifacts and lifestyle of a prosperous early New England town. Historic Deerfield is a family friendly museum with many offerings for "kids" from 8 to 80. The Children's History Workshop provides a variety of learning experiences, as well as a space where children and grown-ups can relax. See their website for schedule. Robert Frost Stone House Museum
The Robert Frost Stone House Museum is a literary landmark, only minutes away from Frost's gravesite in Bennington. It was opened in 2002 to honor America's favorite poet. Frost lived in the Stone House in South Shaftsbury, Vermont from 1920 to 1929. Here, Frost composed many of the pieces that became part of New Hampshire, his first Pulitzer Prize winning volume that included "Stopping by Woods on a Snowy Evening." Bennington Monument
The Battle of Bennington took place on August 16, 1777, during the Revolutionary War. A victory for the American forces, the Battle of Bennington marked a turning point for America in their quest for independence it was the first of several triumphs that forced the surrender of the British forces. Although the battle is named for Bennington, the fighting took place just over the border in New York.
Visitors and locals alike can ride an elevator to the top of the Bennington Monument for panoramic views of the valleys and the hills of Vermont, Massachusetts and New York. The stone monument, which is about 306 feet (about 93.3 meters) above the streets of Bennington, marks the site of a critical supply depot during the Revolutionary War. Magic Wings
Butterfly Conservatory and Gardens Monarchs Restaurant  The newly expanded 8,000-square foot conservatory houses nearly 4,000 native and tropical butterflies year round. It is also home to many plants and a pond with a small waterfall and brilliantly colored Japanese carp, called koi. Visitors are delighted with the many different varieties of butterflies swooping gracefully amidst the plants and flowers. Brattleboro Country Club
With roots stretching back to its founding in 1914, but a feel as contemporary as its 2000 remodeling, the Brattleboro Country Club is a 18-hole jewel of southern Vermont, member-owned but open to all who care to stroll its inviting fairways.
The Wayne Stiles-Steve Durkee design offers golfers the best of all possible worlds--variety as well as challenge, in a routing that skillfully blends short and long holes, elevated tee shots and daunting uphill treks, one potentially drivable par-4 and exciting par-3s, all in routinely superb conditioning in the wooded beauty of Vermont.
Book tee times on line. Green Mountain Spinnery Mill Store
Welcome to Green Mountain Spinnery Natural Fiber Yarn - A Worker-Owned Cooperative in Putney, Vermont. 
Since our founding thirty years ago we have been designing and producing richly colored, must-touch classic and contemporary yarns. To this day, our goals remain unchanged: to create yarns of the highest quality, to help sustain regional sheep farming, and to develop environmentally sound ways to process natural fibers.
Store, guided tours, and special events. White Water Rafting and Funyaks
Crab Apple Whitewater is pleased to bring you five different white water rafting adventures. River rafting trips range from mild to WILD, full or half-day in rafts and inflatable kayaks. From beginners to more experienced rafters, they  will enjoy taking your family down these beautiful rivers. Their beautiful base camp is located on the banks of the Deerfield River along the Mohawk Trail in Charlemont, MA which is 45 minutes from the campground. Harriman Reservoir
Harriman Reservoir, also known as Lake Whitingham, on Route 100 near Wilmington, is the largest body of water completely within Vermont's borders. It was built by New England Power Company as part of their hydro-electric system and finished in 1923. Over eight miles long, with 28 miles of winding coastline, the lake provides hours of relaxing fun for swimmers, boaters and fishermen alike.
High Country WaveRunner & Water Sport Rentals. Owned and operated by local residents Mark and Wendy Pederson, visitors can rent waverunners, jet boats and pontoon boats for use on Harriman Reservoir. 802-464-2108 Southern Vermont Natural History Museum
The Southern Vermont Natural History Museum endeavors to foster an interest in nature, the environment and the natural sciences through exhibition, research and educational activities. The museum displays one of New England's largest collections of native species along with live animal exhibits, ecology, geology and natural history exhibits. With nearby access to over 600 protected acres of hiking trails, the family fun and adventure can continue outside.
The museum is open from 10:00 am to 5:00 pm seven days a week from Memorial Day to October.
7599 VT Route 9
West Marlboro, VT 05363 L.A. Burdick Chocolate Flagship Store, Cafe, and Restaurant
Our homebase café on Main Street in arcadian Walpole, New Hampshire offers an extensive variety of pastries and drinks in a serene environment - the perfect setting for reading, writing, and visiting with friends. Walpole is also the location of our chocolate and pastry production.Step into the café and you just might find yourself walking out with one of our elegantly striped bags, filled with chocolates and pastries - perhaps a classic wooden box of chocolates or our signature chocolate ganache birthday cake or one of our whimsical holiday gifts.  Next door, The Restaurant at Burdicks presents quality ingredients, an imaginative menu and impeccable service along with a distinctive wine list.