The Train to Boston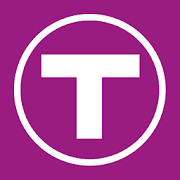 The MBTA (Mass Bay Transportation Authority) Middleboro/Lakeville station is just 2.5 miles from Boston/Cape Cod KOA. The train ride is about 45 minutes and will drop you right where you want to be in downtown Boston at South Station. This is a highly recommended and budget friendly method of transportation to get you Boston so you can tour the city and all of its history. Day parking (including RV parking) available at the station for a small fee. No RV overnight parking.
Note: To purchase a ticket, you must have cash on board or download the free app "mTicket" and be able to open the app and access your digital ticket on the train. There is no ticket kiosk at the Middleboro station.
Click here for the train schedule and more information on the MBTA system.