Angola / Hogback Lake KOA Holiday Recreation
When it comes to lakeside recreation and family-friendly fun, you will always find something exciting to do at Angola/Hogback Lake KOA Holiday. While this region is known for its year-round activities, beautiful outdoors and charming communities, you will not want to miss all the incredible recreational opportunities found right here just a quick step from your campsite. From our sparkling new pool complete with a lazy river to fun-filled theme weekends, you will not have to worry about finding something to fill the time during your stay at Angola/Hogback Lake KOA Holiday. When you check-in at the registration desk, be sure to ask one of our team members in the yellow shirt to fill you in on all the organized family-friendly activities and programs we offer. When you visit Angola/Hogback Lake KOA Holiday, you can count on a fun and iconic camping experience every time. Here are some of the recreational opportunities you will find that will make for tons of memorable experiences with your family.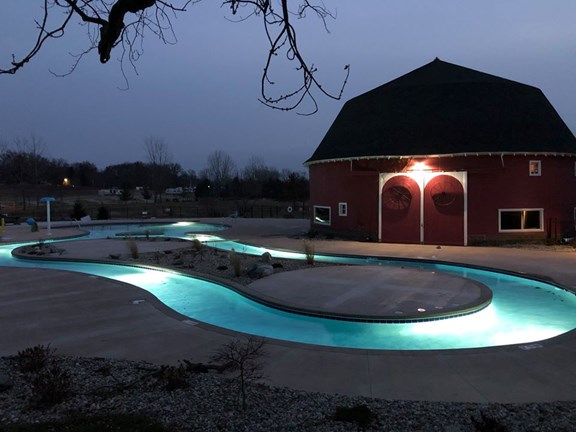 Pool With Lazy River
Make a splash in our NEW pool this summer. Parents will love the opportunity to sit back and unwind while floating around the lazy river, while the kids have a blast in our splash pad. When those summer days start to heat up, your whole family can stay cool in the pool. Bring a chair, bring a towel, and set up for some good times. Our pool furniture should be deliverd soon, but that doesn't need to stop you from cooling off from the summer heat.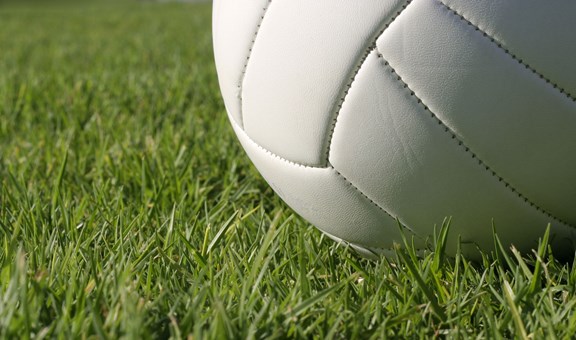 Volleyball
A little friendly competition never hurt anyone. Gather your friends and family together and get your game on! Talk to one of our friendly team members to get you all set up with a ball and net.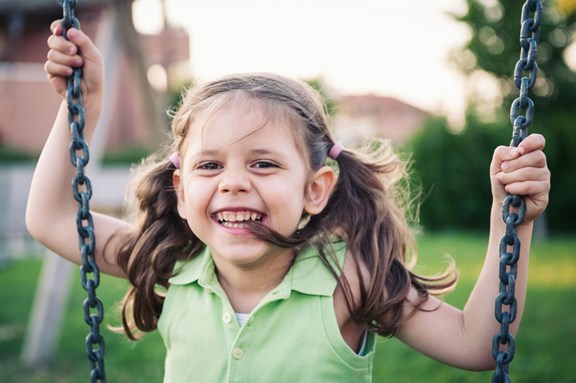 Playgrounds
After exploring the local antique shops or outlet malls, your kids will need a safe place to run off some energy. Our five on-site playgrounds feature lots of fun elements where little ones can swing, slide, jump and maybe even make some new friends.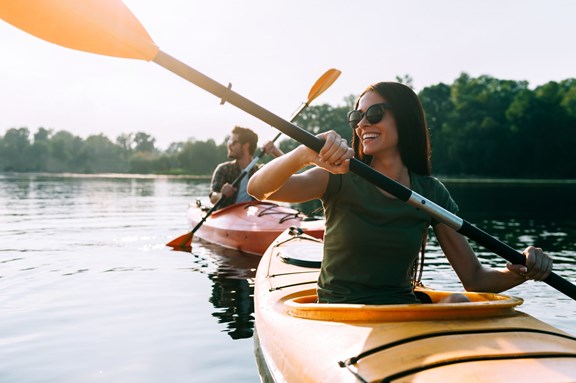 Boat Rentals
Whether you are fishing for the big one, enjoying the sparkling lakeside views or trying something new, we have the perfect boat for you. Launch out for adventure on Hogback Lake with our convenient boat rentals. You have the option of renting canoes, kayaks or pontoons at our on-site marina.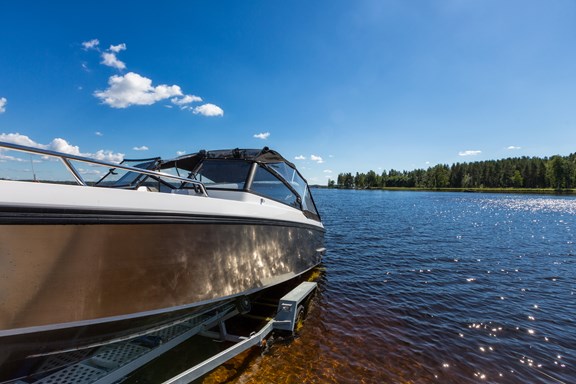 Boat Launch
If you are a boating enthusiast and you have your own boat, no problem. Our boat launch dock makes it a cinch to set out for a day of relaxation or recreation on the lake.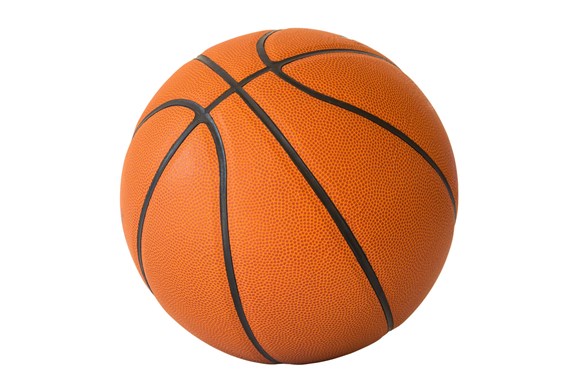 Basketball
DUE TO COVID-19 THIS PLEASE BRING YOUR OWN EQUIPMENT OR VISIT THE FRONT OFFICE FOR SANITIZED EQUIPMENT.
If you are ready to take it to the rack, we have two basketball courts at your disposal. Play a game of H-O-R-S-E with the kids or enjoy a pick-up game with a few of your fellow campers before settling in for the night.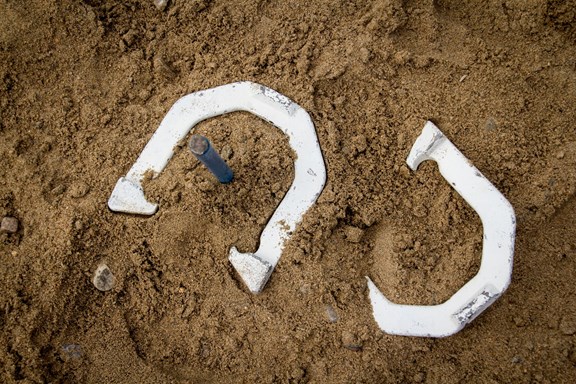 Horseshoes
DUE TO COVID-19 THIS PLEASE BRING YOUR OWN EQUIPMENT OR VISIT THE FRONT OFFICE FOR SANITIZED EQUIPMENT.
There is nothing quite like the fun of a good, old-fashioned round of horseshoes. Play a game of horseshoes with the family and introduce your little ones to this timeless pastime, or up the stakes and make it a tournament. Just ask us in the store for the horseshoes, and you are good to play!
Beach
DUE TO COVID-19 PLEASE ADHERE TO SOCIAL DISTANCING. INFLATABLE LAKE EQUIPMENT AND TABLES WILL NOT BE AVAILABLE. 
Hogback Lake is one of the loveliest places to recharge and unwind in the area. There are tons of fun things to do as you and your family relax lakeside. Build a sandcastle, fish, swim, or have a picnic. Our private beach offers the perfect retreat from the cares and worries of everyday life.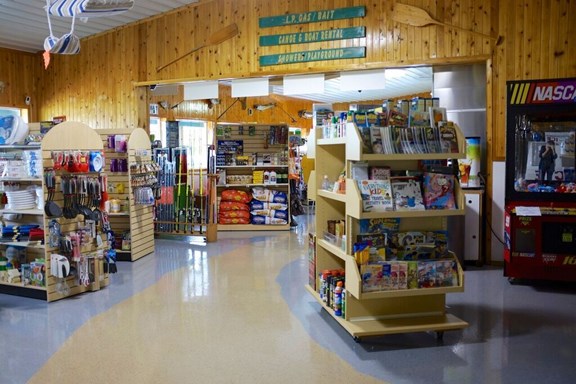 General Store
A lot of planning goes into the perfect camping vacation, and most people forget a thing or two before they hit the road — but there is no need to worry. We have everything you may have forgotten at our on-site general store, from food to camping supplies.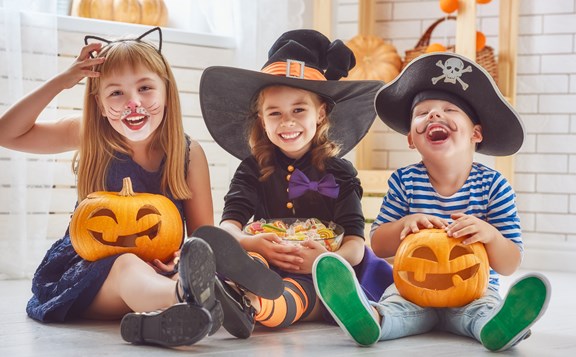 Themed Weekends
From Father's Day Fun to Christmas in July, your family is sure to love the excitement of our themed weekends. Every weekend throughout the summer, we highlight a different theme with a variety of activities, food and kid-friendly fun. Visit our front desk to find out more about our upcoming themed weekends.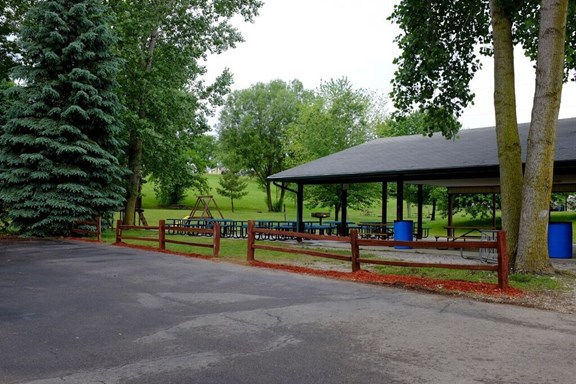 Pavilion
Whether you are planning a family reunion or a big family barbeque, be sure to check out one of our two pavilions. These locations are great for group events and will make your gathering a truly special occasion.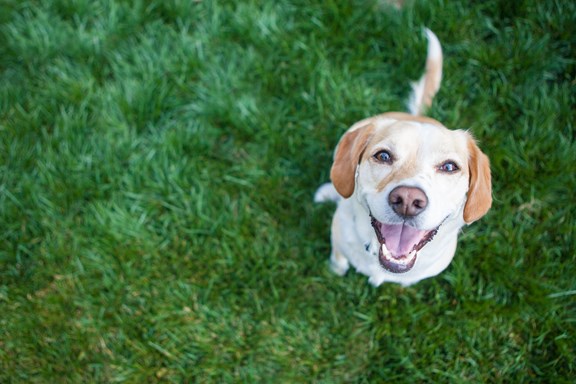 Dog Park
There is no need to leave the dog at home when you plan a visit to Angola/Hogback Lake KOA Holiday. Your furry friend will love running around in our off-leash dog park and meeting other four-legged campers.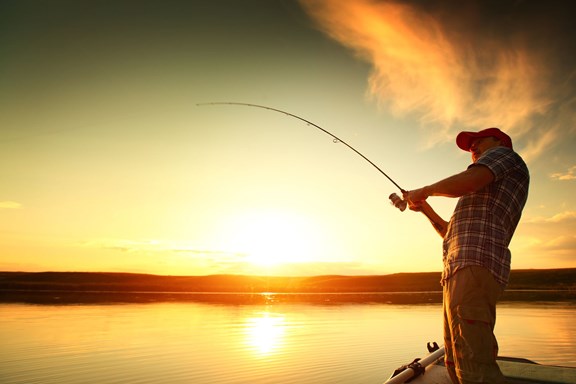 Hogback Lake Fishing
With more than 101 natural lakes, the region surrounding Angola, Indiana is an angler's paradise. However, you do not have to go far to find an unforgettable fishing experience. Whether you wade in the shallows along the shore or rent a boat from our marina, you will find that our own Hogback Lake offers some of the best fishing in the county. Your camping excursion to Angola/Hogback Lake KOA Holiday is the perfect time to learn a new hobby, like fishing. Our friendly team would be happy to fill you in on everything you need, from your gear to the best fishing spots that ensure you will see some action. We can even sell you a fishing license if you forget to pick one up ahead of time. Even pro anglers find that the fishing at Hogback Lake offers a lot of excitement and diversity. Whether you are fly fishing, spinning or bait casting, fishermen will find a variety of fish species swimming just beneath the surface of Hogback Lake, including: • Largemouth bass • Crappie • Bullhead • Perch • Rainbow trout • Pumpkinseed sunfish • And more. After you haul in your catch, visit our on-site Fishing Cleaning Station to conveniently clean your prize.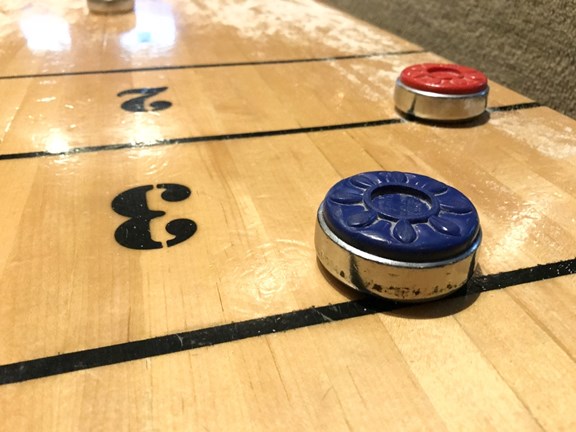 Recreation Room
Play a game or kick up your feet and relax in our NEW recreation room! This cozy space features a fireplace with comfy seating, a 70 inch Cable TV, a reading library, fuse ball, shuffleboard and a claw machine for the little ones to try their luck on!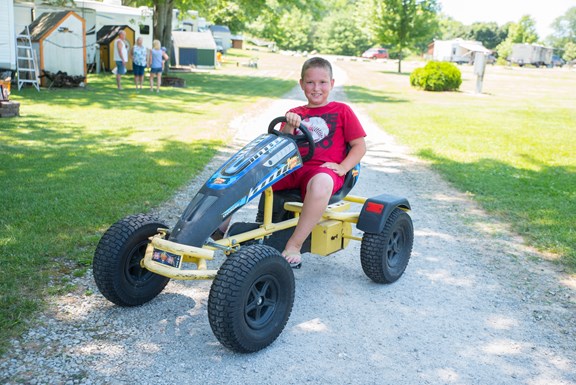 Bike Rentals
You will love exploring our campground and the surrounding area on one of our bike rentals! Enjoy the beauty of Steuben County while getting a little exercise in the process. We have banana, pedal, gran tour berg and four-seater bikes available.
Local Area Recreation