EXCLUSIVE NEW BENEFIT NOW INCLUDED WITH YOUR VALUE KARD REWARDS MEMBERSHIP!
---
KOA has partnered with SaveAround, North America's premier coupon organization, to bring you KOA VALUE KARD REWARDS SAVINGS. Save wherever you are…whether you are at home or out camping at a KOA. Value Kard members now have access to more than 500,000 offers across North America at over 110,000 merchants!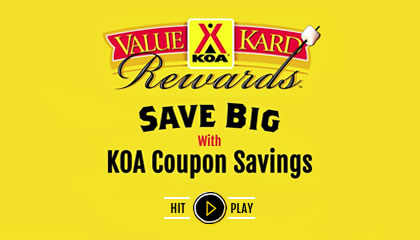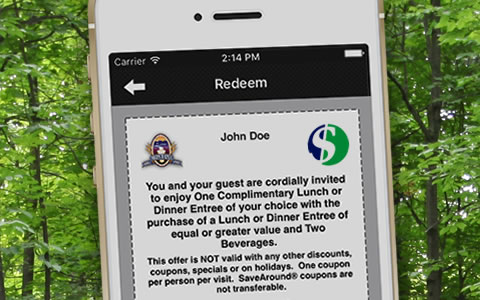 Local and National Deals
Not only will you get great savings from national merchants, but you will also receive local coupons from over 200 cities in North America. The average savings for each city is $2,000! Whether you are at home or traveling down the road, great deals are right at your fingertips. View coupon savings.
You'll get national and local deals for:
Restaurants
Retail
Recreation
Groceries
Travel
And so much more!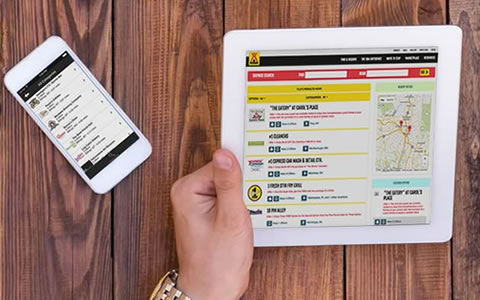 Accessing your Savings
Coupons are available to download and print online or you can access your coupons right off your smartphone. It's that easy! To print coupons online, visit myvkr.com and log into your account. You can access the SaveAround coupons by clicking on the Coupon Savings link in the menu.
Or, download the KOA app to have access to mobile offers from anywhere, anytime.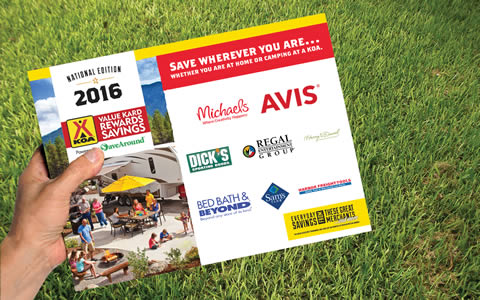 Share your Savings
As a Value Kard member-only benefit, you can share these incredible savings with friends or family! Purchase a local book for any of the 200 cities and receive $5 off. Or purchase a National KOA Value Kard Rewards Savings Guide for just $10 (normally $25). To gift these savings, log into myvkr.com.