Lincoln / Woodstock KOA Holiday Recreation
While in recent years we have often scheduled campground activities and events on a regular basis throughout the summer, we have come to discover that we cannot compete with the beauty and area attractions surrounding the White Mountain National Forest. Our park offers a variety of "self motivated / free spirit" fun options. Scheduled activities will therefore be offered on an unplanned basis and be provided during your visit. We want to make sure you have the time to enjoy your family and friends at your campsite or cabin. We hope you will love the element of surprise of any scheduled events.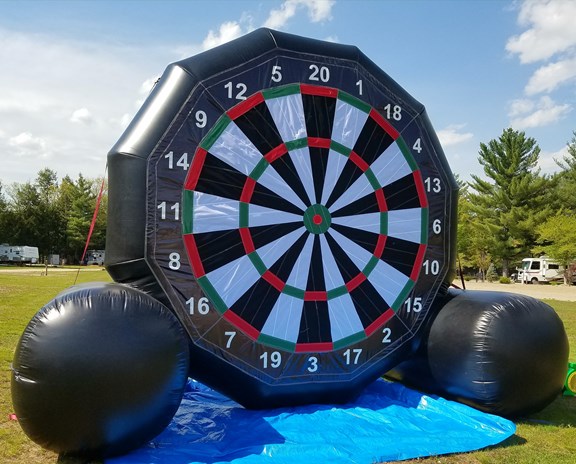 KICK DARTS!
Check out our new challenging outdoors game.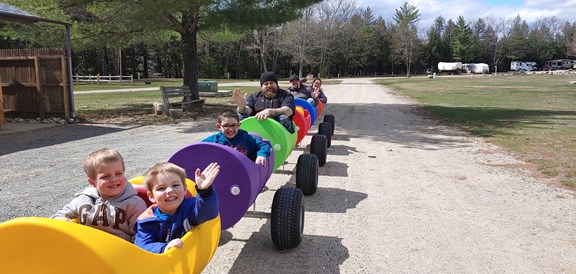 BARREL TRAIN RIDES!
Kids and adults can catch a ride that will travel throughout the park.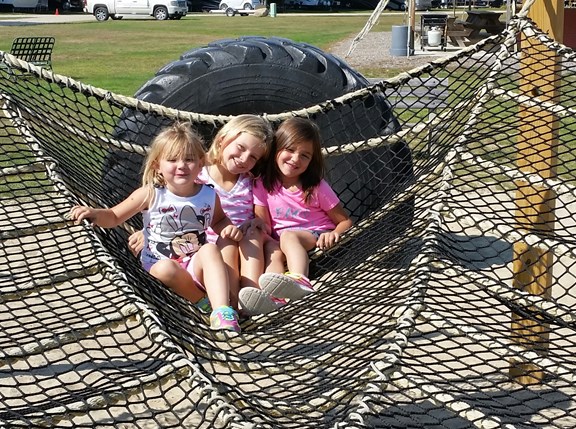 CLIMBING SPIDERWEB!
The Spider's Web offers vertical climbing for all ages, in big groups. The bouncy character of the ropes adds a daring feeling to the climb.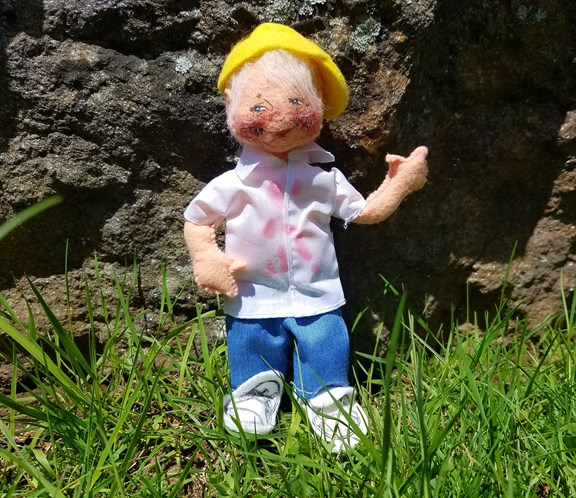 ANNA SMORE!
Please welcome one of our new family members. Anna will join Marsha Mellow for our version of "Elf on the Shelf"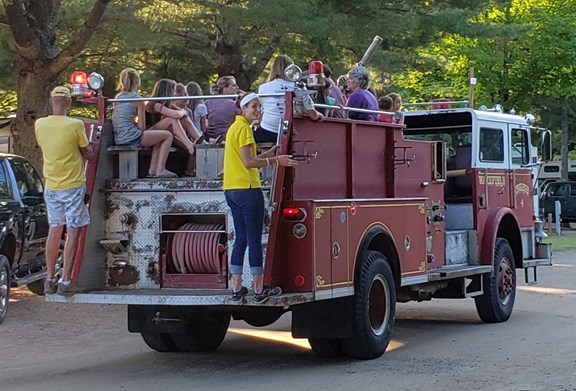 FIRE TRUCK RIDES!
Ride upon the Old Fire Engine and listen to the sirens as it goes through the park. 7 PM DAILY DURING PEAK SEASON.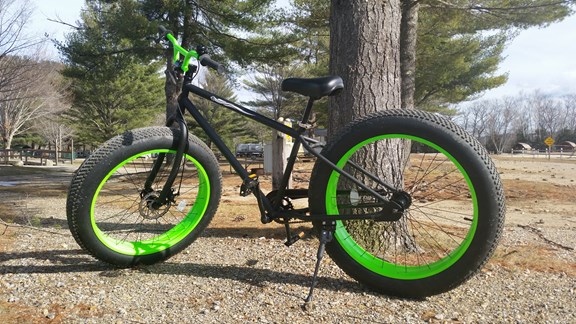 FAT TIRE BICYCLE!
A new addition to our fun bike rentals. Check it out!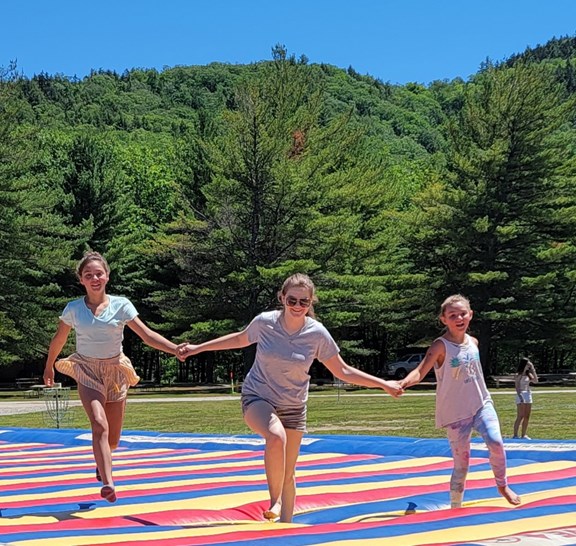 JUMP PAD!
JUMP - JUMP - JUMP... An ideal fitness activity for young and old, big and small. It can teach children balance and coordination and is only 24 inches high.  Open daily until dusk, (weather permitted). Please leave your shoes on the mat provided and wear your socks.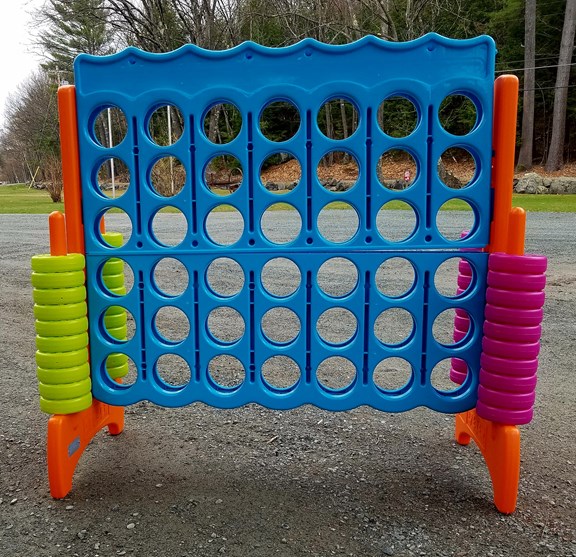 CONNECT FOUR!
Another new game available to play.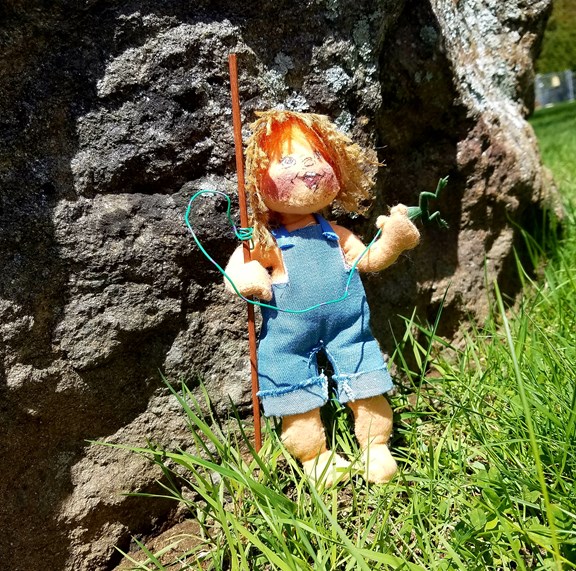 GRAHAM CRACKER!
Anna Smore has a brother. He will be out and about our park hiding along with Marsha Mellow.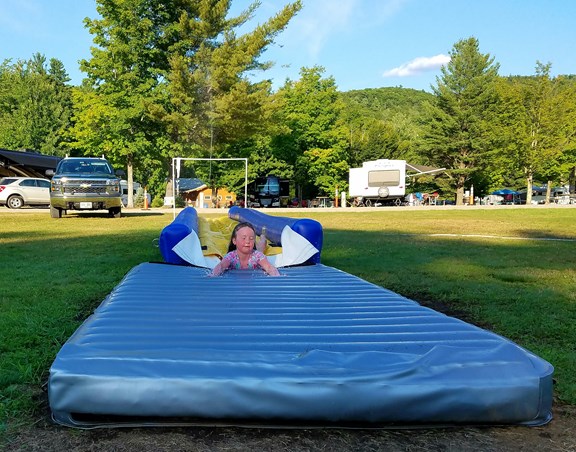 ZOOM FLOOR WATER SLIP n SLIDE!
Leap onto the 30 ' long inflatable water slide. TEMPORARILY CLOSED!
MARSHA MELLOW!
FAMILY FUN!!! We invite you to join our adventure of "HIDE AND SEEK" (our version of elf on the shelf)
Marsha Mellow is watching our Campers to assure that everyone is having a great time. Each night Marsha Mellow returns to it's Kozy, Komfortable Kamper and reports of all the day's adventures.
Marsha Mellow returns daily and perches in a different place to watch the fun.
SHHHHHHH, don't tell anyone once you have located Marsha Mellow!
AND Please do not touch her or move her..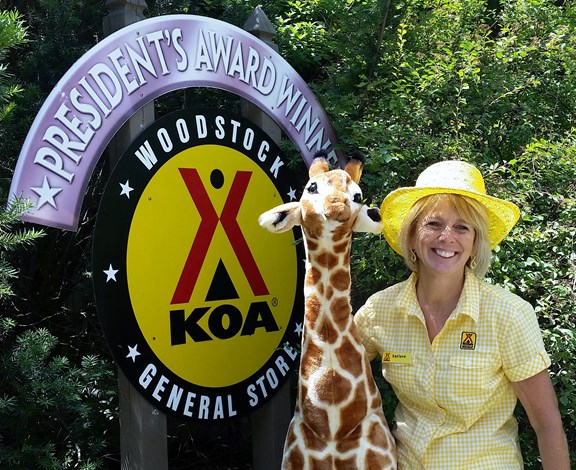 KOAKIDJARO SAFARI!
Seek and Search where the animals are perched. This is a daily event. We will provide a list of hidden animals. Have fun, good luck and enjoy the hunt.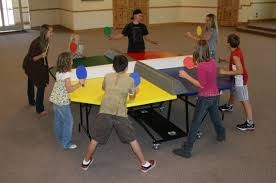 POLY PONG!
This is the most exciting table tennis type game you will ever play!  You may play with two to over a dozen players at the same time. The four brightly colored courts, octal table shape, bumpers, and multiple players take ping-pong to a new level never before possible.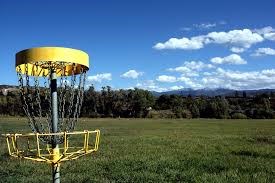 DISC GOLF!
Frisbee Golf is a flying disc game, as well as a precision and accuracy sport, in which individual players throw a flying disc at a target.
CORN HOLE GAME!
Cornhole, also known as Tailgate, bean bag toss, doghouse, or simply Bags, is a lawn game in which players take turns throwing bags of corn at a raised platform with a hole in the far end. A bag in the hole scores 3 points, while one on the platform scores 1 point. Play continues until a team or player reaches the score of 21.
COLORFUL ONE OF A KIND CREATIONS!
Create your own design!  Tye Dye a souvenir LINCOLN / WOODSTOCK KOA T-Shirt...(when this event is scheduled) as always it will be "One of a Kind"
YARDZEE and LAWN DICE!
Another outdoors game to play for more family fun.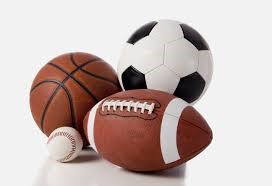 SPORTS EQUIPMENT AVAILABLE!
We offer a variety of game balls and sports equipment to share. The large activity field can host a great softball game, tag football, kickball, frisbee toss, bocce ball or to simply play pass.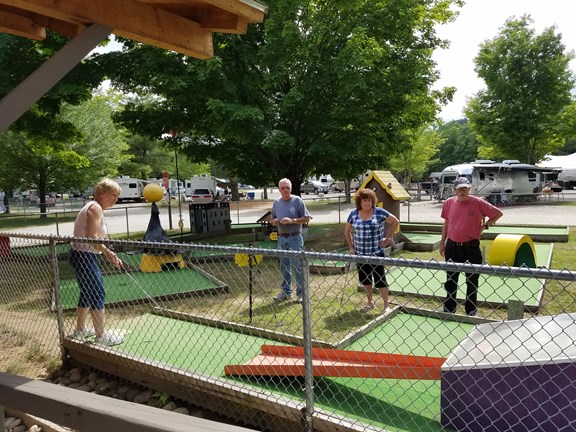 9 HOLE MINI GOLF!
Test your skills on our 9 Hole Putt Putt / Mini-Golf course.
WOODED BICYCLE / TRECKING TRAIL!
Take your off road bicycle on our on site wooded trail. Enjoy the same trail if you are a cross-country runner.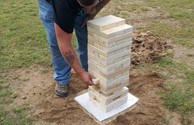 GIANT JENGA!
Challenging game of skill!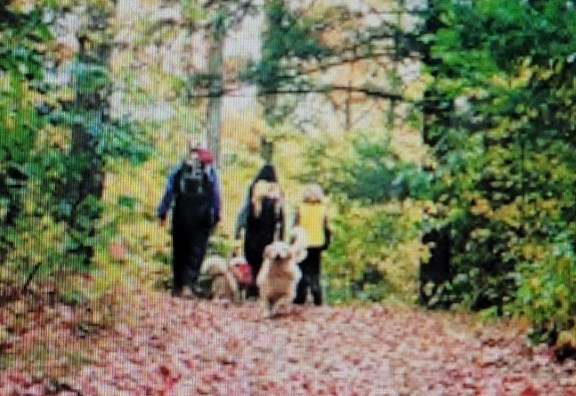 HIKING-BIKEING-WALING TRAIL!
Take a walk through the woods and along the river bank of the Pemi River..perhaps you will find a spot to take a refreshing dip in the the cool mountain waters. Remember to bring your fishing pole so you may cast a line, in an effort to catch a native NH Rainbow Trout . Proudly carry it back to your campsite to cook it over an open fire with your favorite seasonings. Don't forget to hold your NH license on your person.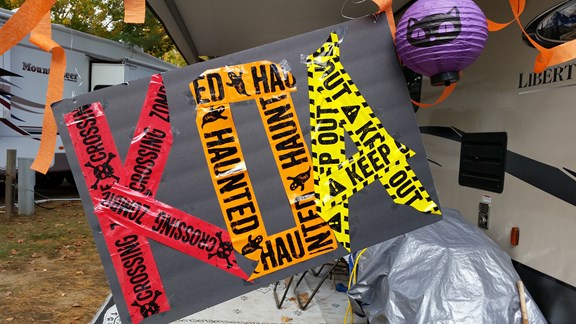 ANNUAL HALLOWEEN FUN!
Weekend fun awaits you whether you are visiting the area to enjoy the vast selection of local attractions or to simply indulge in an activity that may be available.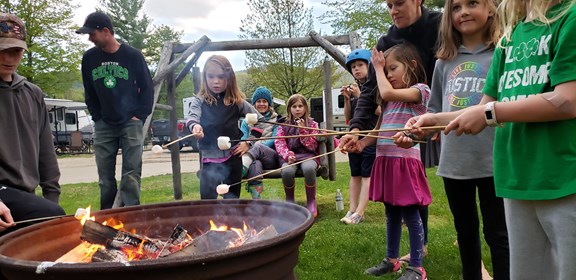 S'MORES NIGHT!
Gather around our community fire ring to make new friends or reunite with old ones. Join us for a "sweet treat"...build your own all time favorite camping snack..."A S'more"! We supply everything but the appetite to indulge.,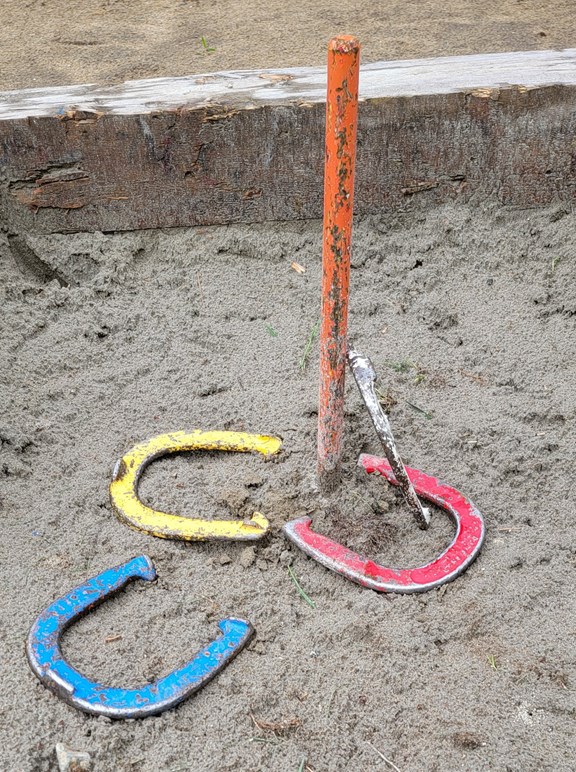 HORSE SHOE PITCHING AREA!
Brush up on your skills...you never know when a tournament may occur.,
Large Grassy Playing Field!
Join us in a game of kick ball, softball or create your own competitive event. In the evening grab your camping blanket / mat and position yourself in the middle of the field so you may get lost gazing at all the stars...Family Fun for all ages...
PEMI RIVER!
Enjoy the Pemi River, just a short walk down our hiking trail. The free fishing pond is located a the base of our trail.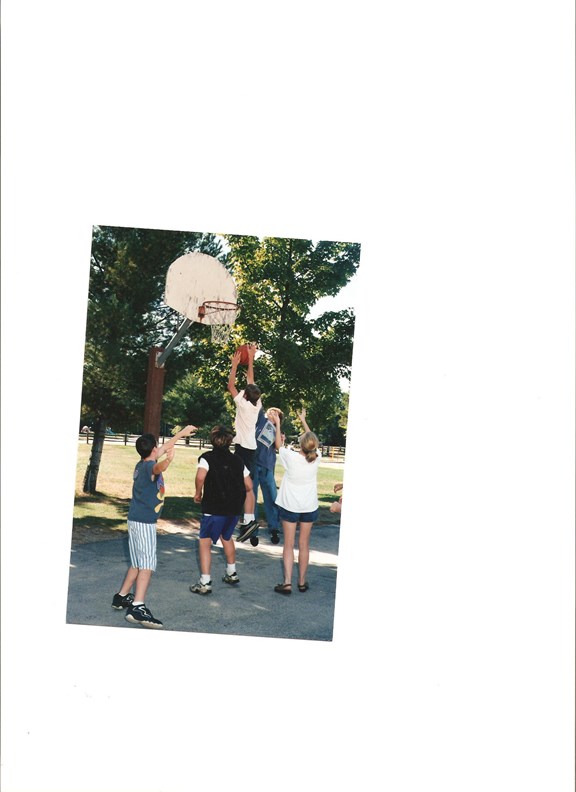 BASKETBALL ANYONE!
Enjoy our full court basketball play area.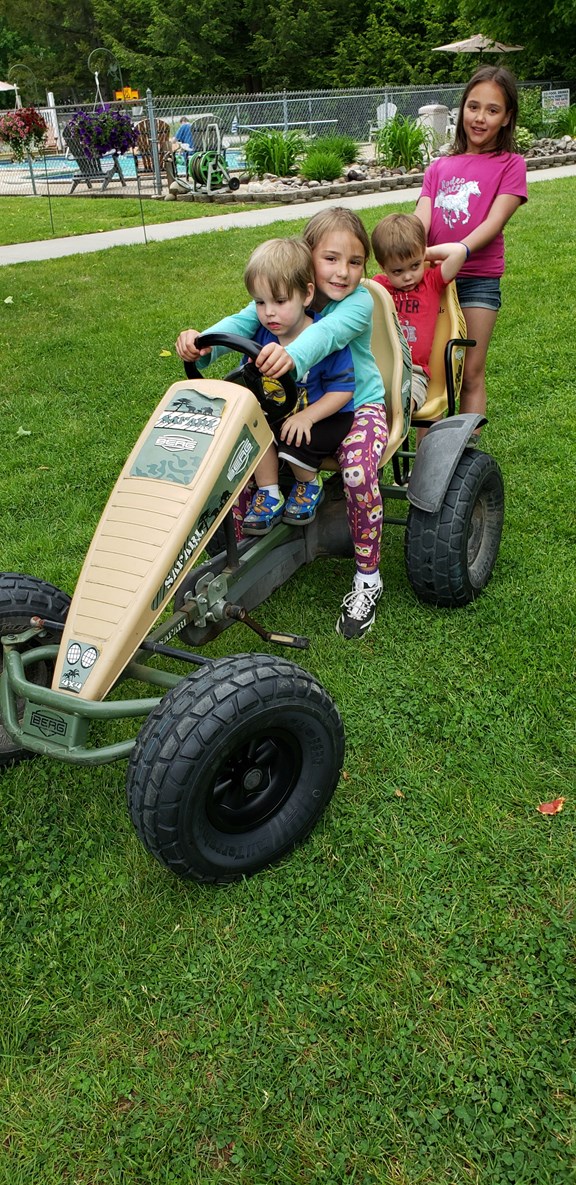 FUN BIKES FOR ALL LIKES!
Fun bike rentals are to be enjoyed on our park only.  Options available for nearly any age group.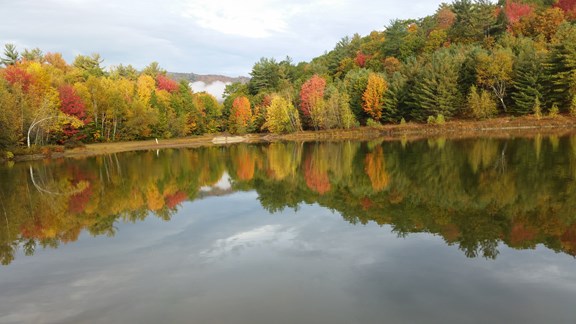 FISHING POND!
Enjoy an exhilarating walk to the pond and river. Dogs will enjoy a refreshing dip and the freedom of a great run. No license is required to fish in our pond.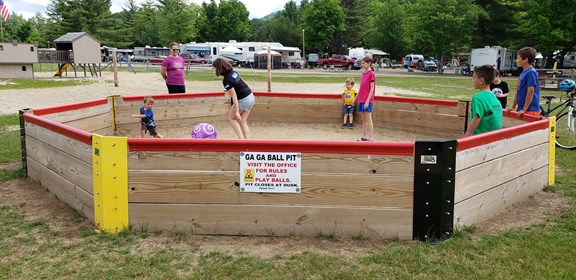 GAGA BALL PIT!
Todays versions of dodge ball.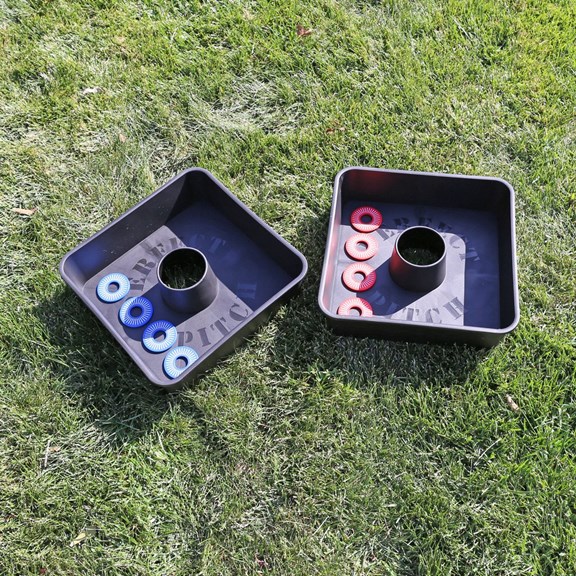 WASHERS GAME!
Sign this game out along with many others.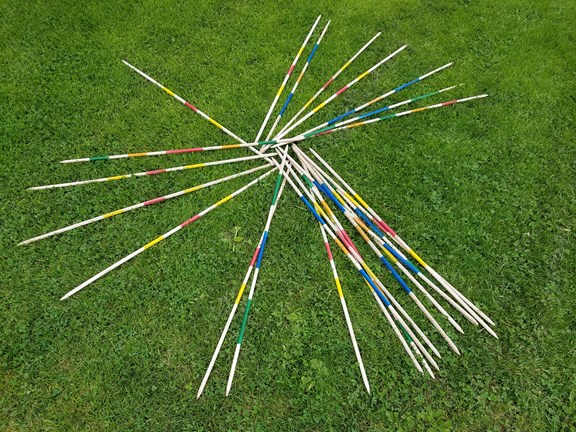 GIANT PICK UP STIX!
Old fashioned lawn game. Test your skills of steadiness.