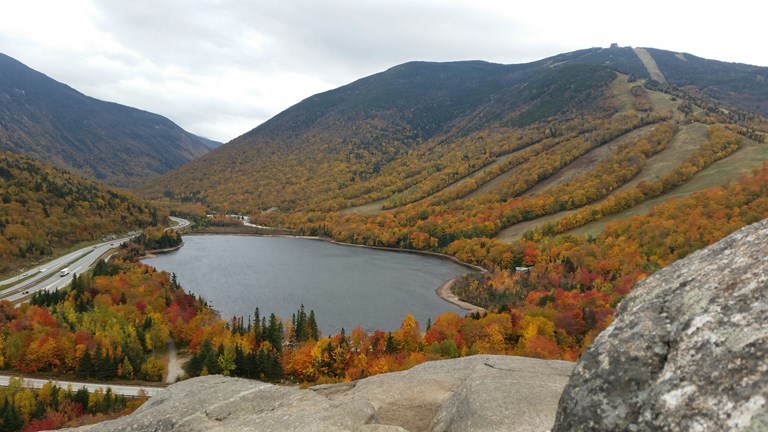 General Campground Information
JUMP PAD!
JUMP - JUMP - JUMP... An ideal fitness activity for YOUNG and OLD which help teach children balance and coordination. Our pad measures 30' x 70' x 24". One of our favorite on site activities has become a great area to make new friends. It is available beginning at 10 am till dusk, daily. For your safety, In the event it has rained or is raining, it will get turned off. No pets are allowed on the pad and please wear your sox.
ARRIVALS AND DEPARTURES!
We are excited for you to arrive and to occupy your campsite any time after 12 noon. Your cabin will be available any time after 2 PM. It is important to adjust your travel times so we are able to effectively prepare the campsite or cabin for your arrival. If you plan to arrive early it is imperative to contact the office to confirm that your cabin or site is available. Early arrivals or check ins for all reservations shall incur a fee. Please observe the 11:00 AM check-out for all lodging and campsites. Late check-outs are welcome and if you are interested to extend your stay, please visit the office for details and availability..A friendly reminder that we do not allow tents on any cabin or RV sites. Thank you for your cooperation.
VISITORS AND GUESTS!
We are excited for you to share your stay at our KOA. We welcome your visitor, however please remind them to register in the office upon their arrival so they may acquire a visitor car pass and pay the appropriate fees prior to proceeding into our park. If you have more detailed questions on visiting guests, please visit our office. Please remember we do not allow tents on any cabin or RV sites.
CAMP STORE
Bored? Browse through our camp store any time during your stay. Store hours are 8 am- 9 pm, unless otherwise posted. Our well stocked store offers NH souvenirs, cold beverages, grocery items, health and beauty aids, tenting/rv supplies, ice cream, kitchen/cooking utensils and more. We will gladly deliver firewood, pizza and ice to your site. Coffee is available and prepared fresh daily.
SWIMMING POOL!
Our "heated" Pool is ready to enjoy beginning Memorial Day Weekend and ends shortly after Labor Day Weekend. It opens daily at 10 am and closes at dusk. Children under age 14 must be accompanied by an adult. 14 year olds are not considered to be the responsible person to be with children under that age.  Please observe our posted rules. For safety purposes, dripping wet bathing suits are not welcome in any building.
RESTROOMS!
Restrooms are available 24 hours. No tokens or coins are required for showers. Please accompany small children during all visits to the bathrooms and advise a guest service member if you observe any malfunctions. Dripping wet bathing suits are not welcome in any building.
30 ' WATER SLIP N SLIDE! TEMPORARILY CLOSED DUE TO DROUGHT.
Enjoy the 30 foot water slide during your visit. See office for details. No pets, water toys or rough play permitted. It is important to know we are on well water, so please help us to conserve by turning it on only when you use it and off when not in use.
KAMP K9/KENNELS
Our Kamp K9 Dog Park, offers agility obstacles which are specifically "four paws only". Kennels are available for the safety of your furry friends and intended for use during a visit to a local attraction. Please accompany children with dogs on visits to the dog park, dog walk area or any walk through the park. Pets are not welcome to be unattended or left at your pet friendly cabin or campsite.
CAMP KITCHEN!
We offer cooking options in our camp store; microwave, single burner, oven/toaster/broiler and a BBQ grill located on our back deck. Please ask for assistance or details.
FIREWOOD / ICE
Please help us maintain our beautiful state so we will not become a victim of those tree destroying insects. Buy your firewood where you intend to burn it. Block ice and cubes are available in our camp store. No "Out of State" firewood is permitted onto our park.
FUN BIKE RENTALS!
A variety of low profile bikes are available to rent. Helmets are offered and recommended for children under age 16 years of age. An adult is required to complete a release of liability contract.
SANITARY PUMP OUT SERVICE!
During your stay, your black and gray water tanks may be pumped out at your campsite. See office for details.
FISHING!
The fish are biting and we will help you find our "on/off site" fishing spots. Fishing on any off site river, stream or lake shall require a valid NH License which may be purchased on line or at a local establishment.
PETS!
We are a pet friendly park which allows nearly all breeds. Please pick up after your pet, keep them on a leash at all times and never unattended. Pets are not allowed in any public building, unless it is a "Certified" service dog. There is a pet fee in our pet friendly lodging options and on all campsites. Pets are not welcome to be unattended or left in any pet friendly cabin at any time during your visit.
MINI GOLF!
Take your shots at our "on site" 9 hole Miniature Golf course. Always open during our store hours.
Meet Your Hosts
There are no such things as strangers, only friends we have not met yet!
The goal of KOA is "Great People experiencing Great Camping". We take that motto to an uncanny level, to assure each camper departs with great memories.
Rob and Darlene invite you to their park so you may personally experience small town hospitality and charm. We provide all the essential amenities: security, recreation, information and assistance. When campers come to stay and play, they soon become our friends. We very often hear "It's like coming home".
Consistent amazing customer comments confirm our dedication that goes into making the Lincoln/Woodstock KOA what it has become.
We are impelled to offer an atmosphere of content and the anxiousness of our customers return visit. Our instrumental knowledge, efforts, skills and desires are unconditional and we look forward for you to have the most memorable experience possible.
Our park is 50 years young. Throughout the past 40+ years of our operations, we are historically remembered for the love and compassion of Golden Retrievers.
At the season's end we enjoy camping, skiing, snowmobiling, hunting and simply walking in the wilderness. Naturally the dogs will always be by our sides.
Visit us soon at Exit 31 FOR TONS OF FUN,  so you may quickly share with your friends and family to say:
"Look what we did on our summer vacation"