Local Area Attractions Near Lincoln / Woodstock KOA Holiday
Most of the White Mountain Attractions are a short scenic drive from our park. Remember to always take pictures but to leave only footprints.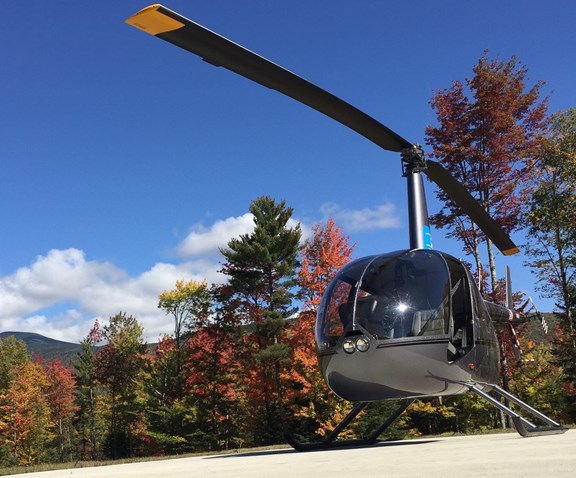 WHITE MOUNTAINS HELICOPTER!
See spectacular scenery of the White Mountains from a new perspective...
from the air!  White Mountains Helicopter provides scenic helicopter
rides and aerial photography services in the White Mountains Region of
NH.  Reservations required and limitations apply.  Use promo code "KOA"
when you book online and receive 10% off your flight.
www.flywm.com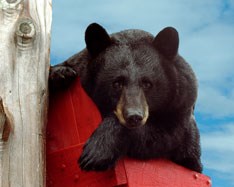 Clark's Trading Post!
Clark's Trading Post has been creating memories since 1928, featuring quality family entertainment. Enjoy a trained bear performance, steam engine ride, Chinese Acrobatic Troup, water blaster boats and a wonderful museum. They can BEARLY wait to see you. www.clarkstradingpost.com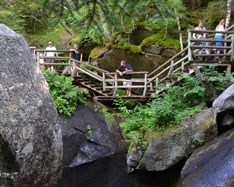 Lost River Gorge and Boulder Caves!
Discover nature's beauty and puzzle pieces. Wooden walkways are lantern lit. Step back in time to face the challenge of caves. Explore gigantic boulders stacked like building blocks, and view the Judgment Hall of Pluto with its spectacular 20 foot inside waterfall. www.lostrivergorge.com

Extreme Adventures!
For those willing to take their "fun" to a different level, there are several zip lines and suspension bridges, where nature hikes meet thrill rides.  A Safari off-road tour is nearby.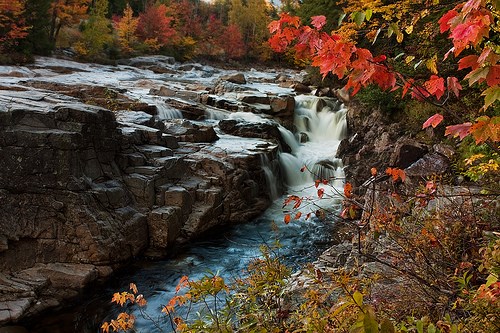 ROCKY GORGE!
Today, Rocky Gorge is as beautiful as ever from the thousands of years of erosion through these rocks. Keep in mind that Rocky Gorge is just as dangerous as it is beautiful, which is the reason swimming is not allowed here. Many people have been injured or killed in the Swift River. One of the signs displayed at Rocky Gorge tells the story of Dorothy Sparks, who almost drowned when she became trapped under the falls for over 3 hours on July 20, 1942. She was saved by a trooper who thought he was recovering Dorothy's body.