Adventures in Glamping: Sleep in an Authentic Covered Wagon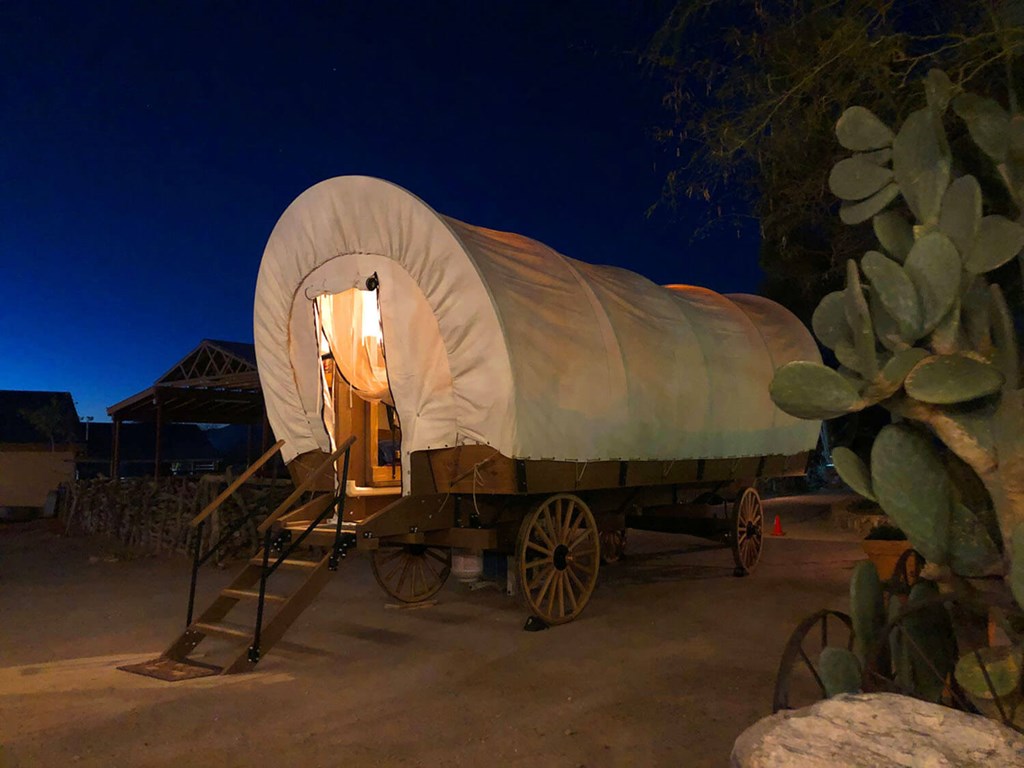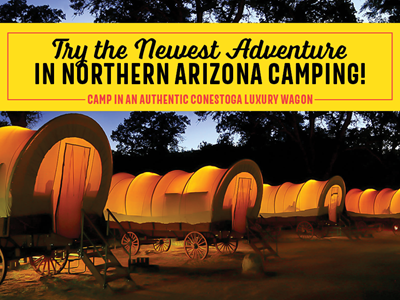 Try the Newest Adventure in Glamping: Sleep in an Authentic Conestoga Covered Wagon...
Experience a taste of the pioneer spirit in our new hand-crafted covered wagons. The perfect combination of Old West ambiance, comfort and convenience, this glamping adventure will invoke nostalgia that transcends every generation.
Sleeping in Style & Comfort
The authentic dome canvas top and fully-functioning wagon wheels present a look and style right off the Oregon Trail, while the king-size bed and two sets of bunk beds, plus heating provide modern glamping comforts.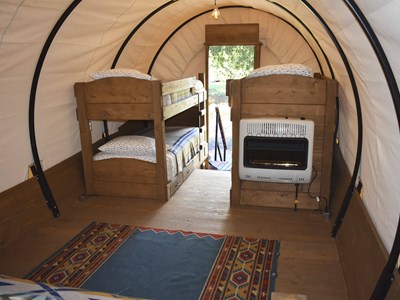 The History of Conestoga Covered Wagons
Conestoga Wagons were used in the 1700 and 1800s by pioneers and are a symbol of the excitement, possibility and adventure of westward expansion. Read More.