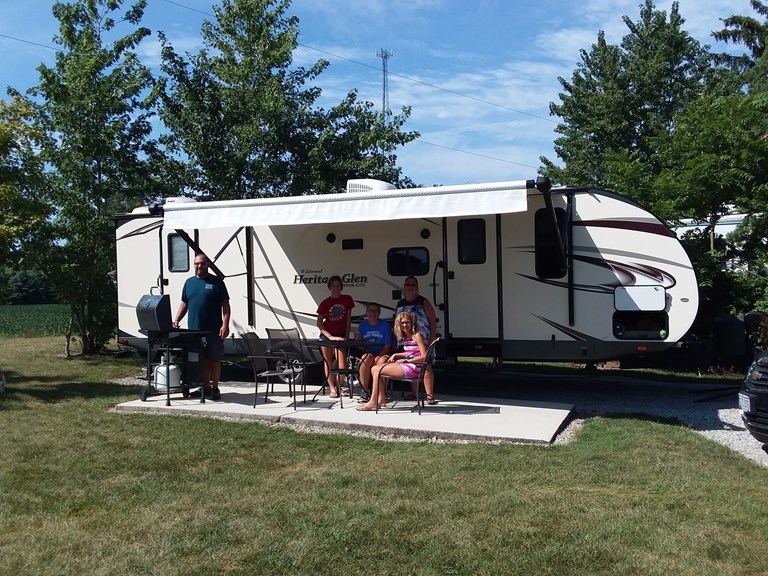 Wapakoneta KOA Recreation
Due to C-19, all planned activities will be reduced to social distancing activities.  This is a new concept so things are still being planned.  NO super soakers until further notice.  Thank you for your patience and understanding.  We are doing everything we can to keep everyone safe.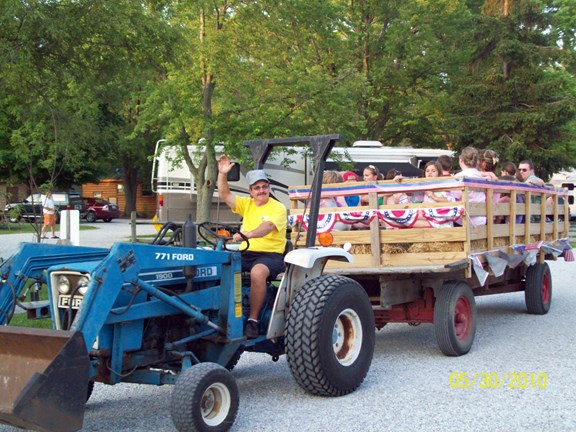 Hayrides & Super soaker Hayride schedule
Have a fun time on our hayrides -- Every Saturday night (Memorial Day to Labor Day) and also on Sunday of a holiday weekend.
Bring your water guns for a super soaker hayride. These are a blast for all ages. 2018 Super Soaker Schedule:  May 26, July 2, July 7 and September 2.  Guarantee:  You will get wet!! CANDY BAR B I N G O or B U N C O on Saturdays (summer)
Join us on Saturdays (Memr'l Day wkend to Labor Day wkend) for either Candy Bar Bingo or Bunco. Just bring one candy bar per person and have some fun! If you win a game, you pick a candy bar as your prize. We keep playing until all the candy bars are gone! Great for all ages!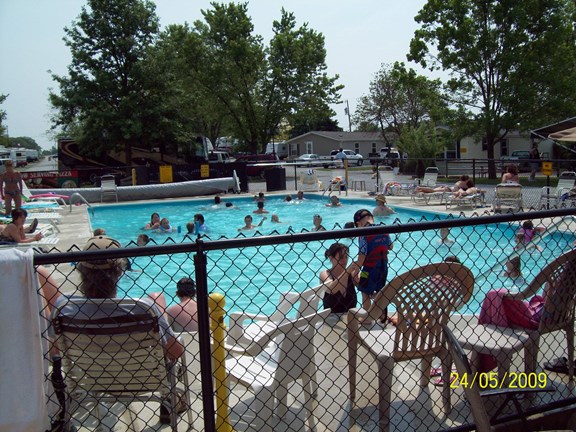 Heated Outdoor Pool - May 26 to Labor Day
Due to C-19, limited pool seating and capacity will be enforced.  State required protocols will be posted.  We appreciate you abiding by these new guidelines.  
Our heated pool hours are:
Sunday thru Thursday: 9 a.m. to 8 p.m.
Friday & Saturday (and Sunday of holidays) 9 a.m. to 9 p.m.
Please NO glass in the pool area. No pets in the pool area but someone can sit with your pup outside the fence.
Large floating devices can only be in the pool during slow times. Please be respectful of your fellow campers.
Most importantly, have fun!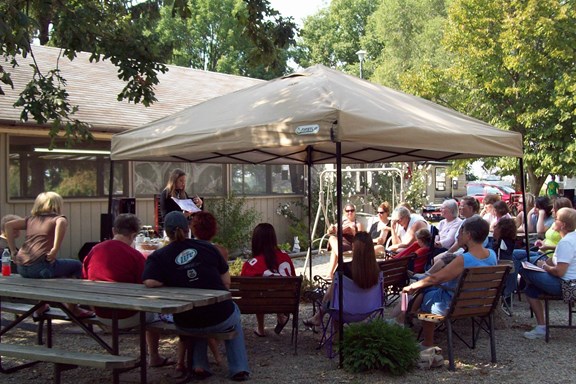 Demo Parties
Join us on any of the holiday weekends for a fun demo for everyone. 2020 parties have not been finalized yet but check back for all the fun information. Horseshoes, Shuffleboard, Corn hole boards
All of these are available for hours of fun! Wapakoneta KOA Mining Company
The Wapakoneta KOA Mining Company is a great family activity. Get your flashlight and mining pick. Not really necessary but it sounded good. Join us for some fun. This is a great innovative and interactive attraction where you pan for some awesome gems, arrowheads and so much more. Make it a family game of who finds the biggest ruby! Make a great family memory! Tie Dye Time
This activity is not only fun for the children but I think the parents have a great time too! Every Saturday afternoon in summer we will have fun with Tie-Dye! Shirts of all sizes are available for $10. Let your creative side run wild with all the different colors and designs. See you there!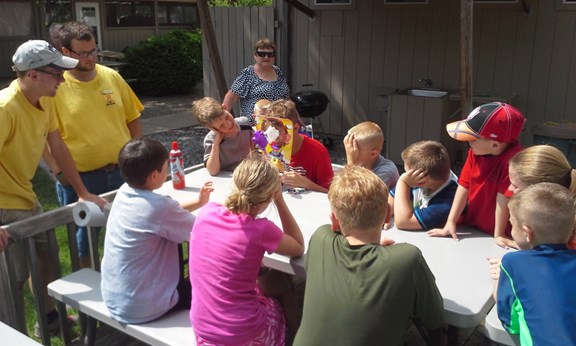 Saturday games
Saturdays in summertime are filled with a bunch of things to do for all ages.  (Holiday Saturdays have different activities).  Pie in the Face is one of the fun things we do.  Bring an appetite for all the whip cream!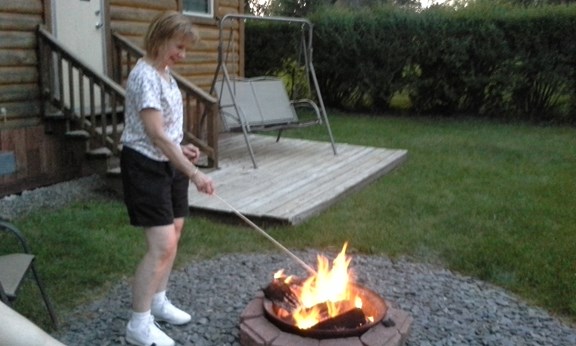 Fire Ring at Every Site
Enjoy a great campfire at all our sites, cabins and lodges.  We sell and deliver the firewood right to your site.  Just sit back and relax!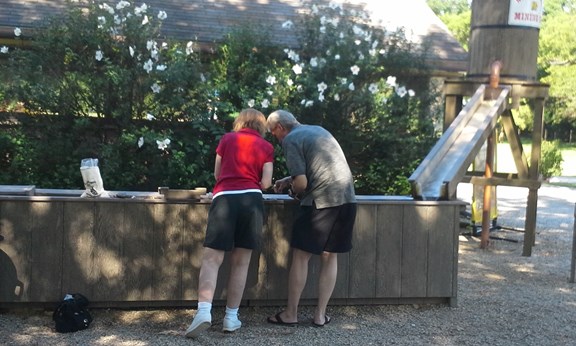 Wapakoneta Mining Company
There is no age limit to having fun.  The mining company is great for all ages.  Choose from a nice variety of different mining bags -- from gemstones, to shark teeth to fossils.  You'll find something fun in each bag. Antique and Unique Shops
Love walking through antique and specialty shops?  Well, downtown Wapakoneta is perfect for you.  From antiques to specialty shops.  From a bar built in the 1800's to a coffee cafe.  There is something there for everyone.
Local Area Recreation