Wapakoneta KOA Recreation
Due to C-19, all planned activities will be reduced to social distancing activities.  This is a new concept so things are still being planned.  NO super soakers until further notice.  Thank you for your patience and understanding.  We are doing everything we can to keep everyone safe.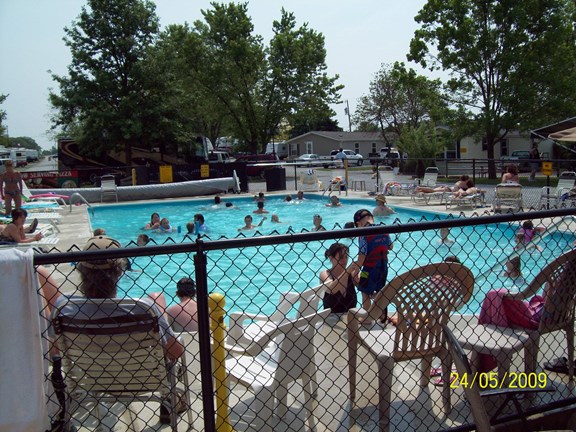 Heated Outdoor Pool - Memorial Day to Labor Day
Due to C-19, limited pool seating and capacity will be enforced.  State required protocols will be posted.  We appreciate you abiding by these new guidelines.  
Our heated pool hours are:
Sunday thru Thursday: 9 a.m. to 8 p.m.
Friday & Saturday (and Sunday of holidays) 9 a.m. to 9 p.m.
Please NO glass in the pool area. No pets in the pool area but someone can sit with your pup outside the fence.
Large floating devices can only be in the pool during slow times. Please be respectful of your fellow campers.
Most importantly, have fun! Horseshoes, Shuffleboard, Corn hole boards
All of these are available for hours of fun!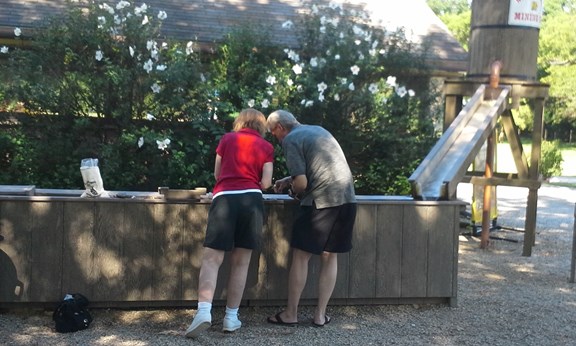 Wapakoneta Mining Company
There is no age limit to having fun.  The Wapakoneta Mining Company is great activity for all ages.  Choose from a variety of mining rough bags -- find gemstones, shark teeth,fossils and more!  You'll find something fun in each bag. Local area trails
If walking, running or biking is your thing, there are several area trails for you to explore.  Getting your exercise in will not be a problem!  The KOA office has lists and directions .....just come see us!
Local Area Recreation