Uncrowded Beaches in VA and Where to Stay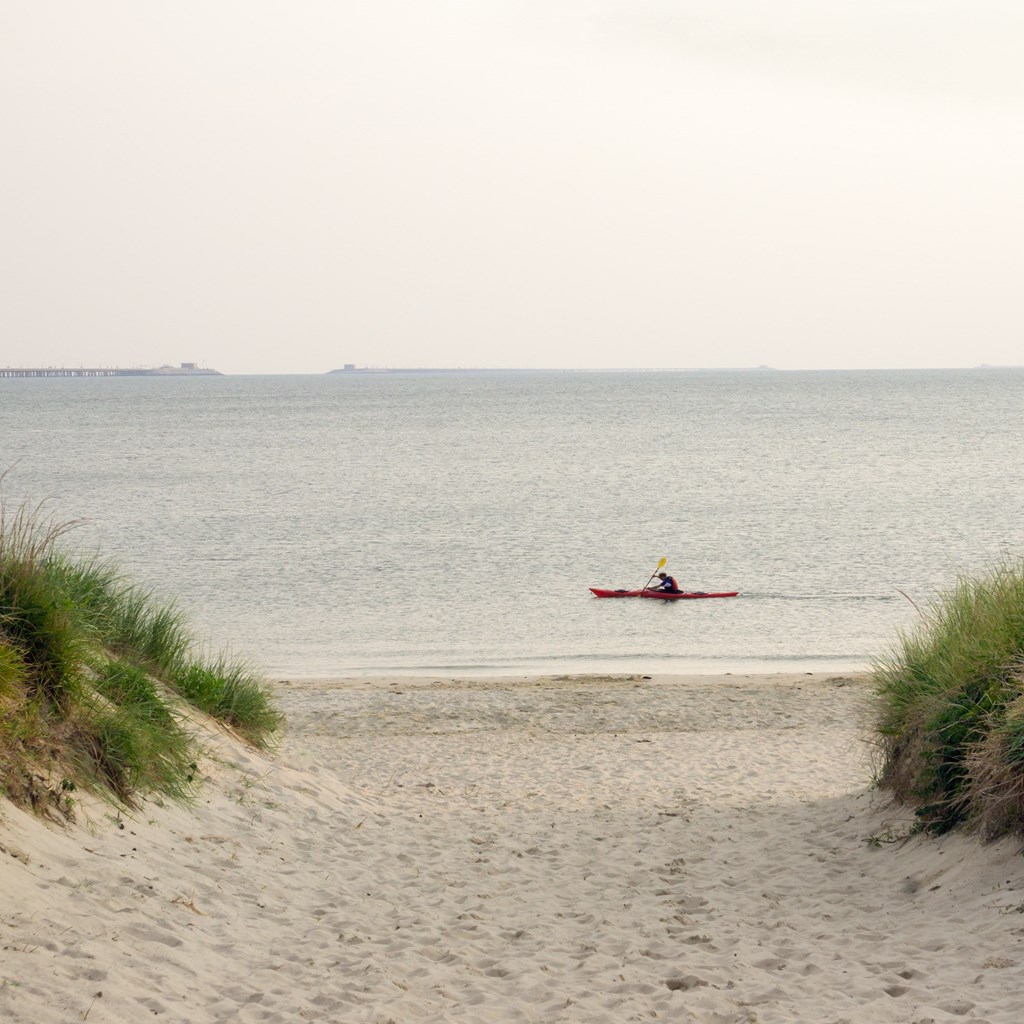 Itching for a Virginia vacation away from the hustle and bustle of big beach life? Though Virginia Beach may get plenty of press, other smaller VA beaches are uncrowded, pristine and waiting to welcome you.
Whether you are planning a weekend getaway, a micro-vacation or a full week by the sand, check out some of the best secluded beaches on the East Coast.
3 Great Beaches in VA That Are Not Crowded
Getting off the beaten path never looked or felt so good. When the seaside is calling but you would rather not fight for a space near the surf, these locations are the perfect fit:
Sandbridge Beach: This narrow beach lives up to its name. Secluded and private, it is about 13 miles from the center of the Virginia Beach boardwalk. Roam to your heart's content without bumping into strangers.
Ocean View Beach: About a half-hour drive from Virginia Beach's heart is Norfolk's Ocean View Beach. This beach presents nearly seven miles of lovely, well-groomed shoreline, and locals consider it a gem. It is the perfect spot when you want less company and more relaxation. Though Ocean View Beach does attract festivals from time to time, it is extensive enough to provide you with lots of places to stretch out and enjoy a little uncrowded serenity.
Buckroe Beach: This beach along the Chesapeake Bay lends itself to long mornings or afternoons lingering by the water, as well as strolling alongside the waves. If you are a kayaking or fishing enthusiast, bring your equipment along. No need to eat on a blanket, either — Buckroe Beach has scattered picnic areas for all your on-the-go snacks and meals.
Uncrowded VA Beach? Check! But Where Should You Stay?
Once you decide where you want to go for your next isolated — yet safe — beach excursion in Virginia, you need to find a place to stay.
At Virginia Beach KOA Holiday, you will find luxurious and affordable camping options that keep you socially distant from people outside of your group. Whether you want to relax in a Deluxe Cabin, enjoy a rustic Camping Cabin or pitch your tent in one of our level Tent Sites, we have you covered. Plus, we are near everything, including some of the area's best secluded beaches. We also have amenities onsite to provide plenty of entertainment for every member of your group once your day at the beach has come to an end.
Do not wait to give yourself a much-needed vacation break. Plan your visit, pack your bags and head to Virginia Beach KOA Holiday and experience Virginia's off-the-beaten-path beaches!