Things to Do in Virginia Beach in Winter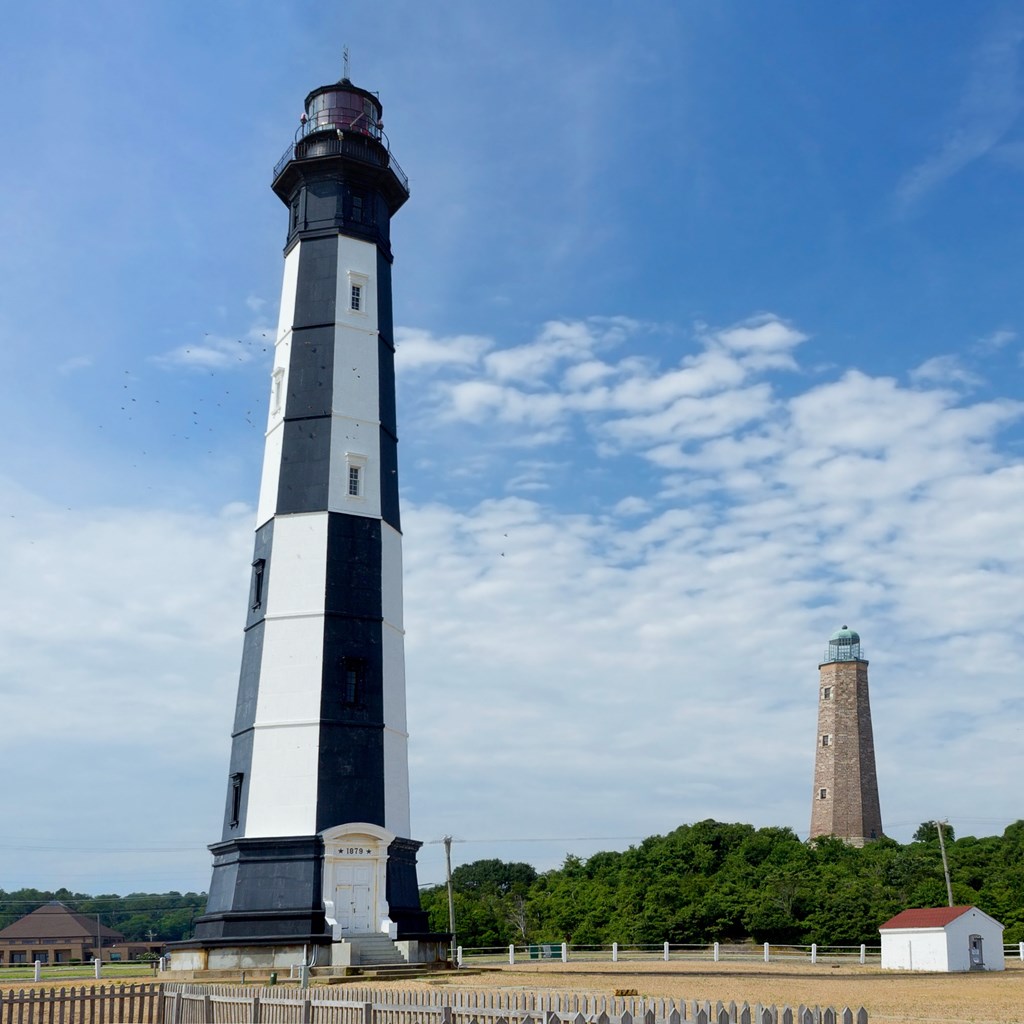 Outdoor lovers can enjoy this winter with wide-open spaces and tons of nearby attractions in the great state of Virginia. Virginia Beach winters offer a mild getaway without the price or crowds of a tropical destination. Many people wonder if there are fun things to do in Virginia Beach during the winter — KOA can show you why visitors come back every year.
At Kampgrounds of America, we provide the perfect setting for winter activities and attractions in the area. A favorite KOA holiday tradition is The Lights of Christmas, where you can drive through a light show located right on the property. If you want to plan a hassle-free holiday, you can explore Virginia Beach in the winter.
From horseback riding on the beach to year-round tourist destinations, there are plenty of Virginia winter vacations. Virginia Beach KOA Holidayis a local expert in winter favorites for the whole family. You will love the area's convenience and classic winter fun with its many nearby activities.
Whale Watching in Virginia Beach
Winter visitors have the unique opportunity to do a whale-watching boat tour that is unavailable in the summer. Humpback and fin whales only visit the Virginia Beach coast between December and March. Holiday travelers love to say hello to our seasonal friends with an ocean expedition.
Watching these majestic creatures visit our shores and interact with your boat is an incredible experience. You can bring your camera and the whole family to witness the magic of these marine mammals this winter.
The KOA Campground is only five minutes from the ocean, so you can enjoy the open water with a personalized boat tour. With just half a day excursion, you can see pods of whales, seals or dolphins. These friendly animals love visiting local boats, and you can experience the holidays by their side.
Cape Henry Lighthouse
When you finish exploring the ocean, you can head to America's first commissioned lighthouse for a stunning view. President George Washington authorized the Cape Henry Lighthouse back in 1792. They built this structure near the "First Landing," where English colonists began their journey to Jamestown in 1607.
At 72 feet tall and 191 steps up, Old Cape Henry Lighthouse is open to the public every day during regular business hours. Your friends and family can climb to the top together and enjoy the 360-degree view from the lantern room.
At Cape Henry, you can experience Virginia Beach's rich cultural history alongside a scenic ocean view. After your lighthouse climb, you can take the 20-minute coastal drive back to your KOA Campground and enjoy a warm cup of hot chocolate. As one of the best places to visit in Virginia during the winter, The Cape Henry Lighthouse is a family favorite on any vacation.
Virginia Aquarium and Science Center
Enjoy the comfort of the Virginia Aquarium and Marine Science Center for some of the colder days this winter. Kids and adults love the educational fun you can find in this local aquarium. You can meet sea creatures like green turtles and zebra sharks throughout their unique exhibits.
In the winter, you can often experience seasonal shows or exhibits alongside the classics. From guided tours to the Discovery Garden, your visit will be an educational and entertaining experience for the whole family. You can see unique aquatic you might not see anywhere else.
Every ticket contributes to marine conservation to help maintain our aquatic ecosystem. The aquarium is a favorite indoor activity that is just a five-minute drive from the KOA Campground.
Enjoy a Virginia Winter Vacation at KOA
After a fun day of local Virginia Beach activities, you can return to the KOA Campground for a cozy night in or a community bonfire. We offer Camping or Deluxe Cabins, RV Sites and Tent Sites so you and your loved ones can enjoy the great outdoors this winter season.
We are open year-round to give you access to fun, relaxing and sunny Virginia Beach winters. The summer crowd is gone, so you can enjoy a quiet getaway with your friends or family in any of our lodging options. We provide holiday amenities so you can relax in the comfort of a stunning and convenient location. We know you will have the time of your lives at the Virginia Beach KOA Holiday this year and beyond.
You will never have to wonder what to do in Virginia Beach this winter with a stay at KOA. While you are just minutes from the ocean and downtown activities, you can also check our calendar for seasonal events at KOA. To get started on your winter vacation planning, you can reserve a site online or call our toll-free reservation number at (800) 560-4150.