The Best Uncrowded Beaches in VA and Where To Stay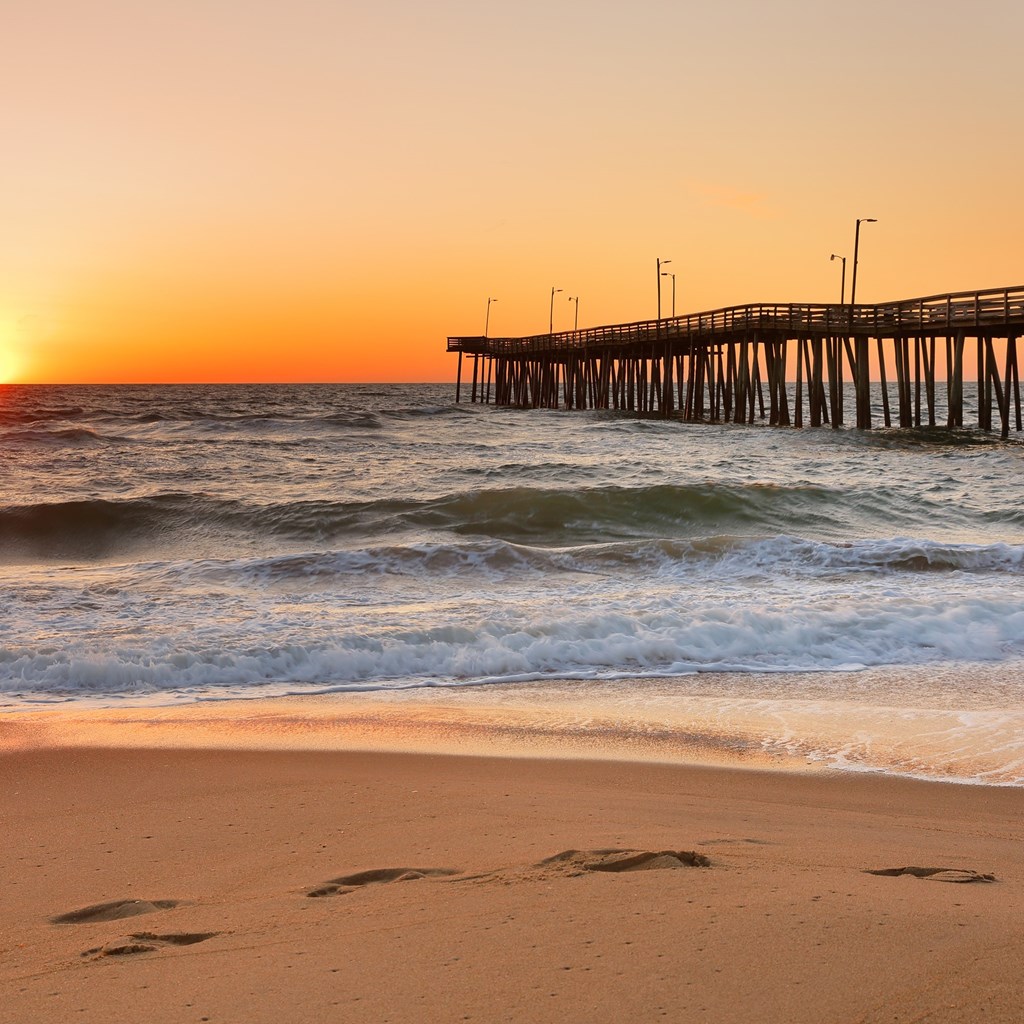 As the season comes to a close, a quick trip to the beach is the best way to take advantage of the season's last few warm days. Even though the school bell has rung, now is the perfect time to have those sandy shores all to yourself. If you are in search of a fun coastal getaway, Virginia is an excellent choice, especially if you are looking for beaches that are not crowded.
While our popular Boardwalk tends to be busy with locals and visitors alike, VA also has some of the best secluded beaches on the East Coast. While here, you can enjoy a safe, isolated oasis during this time of social distancing. With that in mind, here is our list for the top uncrowded beach vacation destinations in VA.
1. Sandbridge
If it is the pure joy of sun, surf and sand you are looking for, it does not get any better than Sandbridge. While still located along Virginia Beach's Atlantic oceanfront, this spot is a bit more isolated. Only one small road leads to this coastal community. Sandbridge is known for its gorgeous vacation homes, impressive wildlife and pristine beaches. It is a popular spot for sunbathers and surfers alike — so, do as the locals do, and head to Sandbridge.
2. Chic's Beach
For gorgeous bayfront views, head to Chic's Beach. Pronounced "chick's" beach, this bit of Chesapeake Bay shoreline features calm waters and soft, lapping waves. Your beach day could be filled with swimming, paddleboarding or letting your pup run joyously through the surf.
While Chic's Beach is less isolated than Sandbridge, this shore does not see as much action as the famed Boardwalk. However, the eateries here are delicious. These popular seafood restaurants offer some of the best eats in Virginia Beach.
3. First Landing State Park's Chesapeake Bay Beach
Located within our beloved local state park, First Landing State Park's beach remains relatively uncrowded most of the time, even when the summer season is in full swing. The water is much calmer than the Atlantic Ocean surf, so it is ideal for parents who prefer a worry-free beach experience with their kids. Plus, the park features tons of trails that can introduce you to the area's distinct mid-Atlantic habitat.
Where To Stay During Your Crowd-Free Beach Vacation
If you want a beach vacation that keeps the crowds at bay, then be sure to plan your stay at Virginia Beach KOA Holiday®. Our gorgeous Deluxe Cabins offer all the amenities of an oceanfront hotel, with the added advantage of keeping your family or group socially distanced. We also have rustic Tent Sites and spacious RV Sites if you prefer a more traditional camping experience. Plus, our campground is a short distance from all three of the above beaches.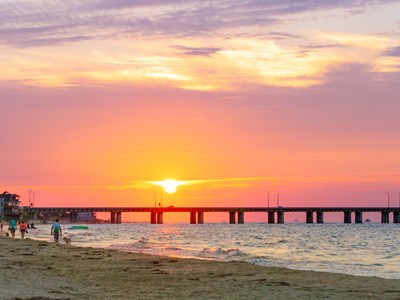 Now that the summer season is winding down, enjoy the fun-filled activities and comfortable amenities at Virginia Beach KOA Holiday® without the summer crowds. Book your stay today.